Top 5 Videos: 3D Printed Snowboard Bindings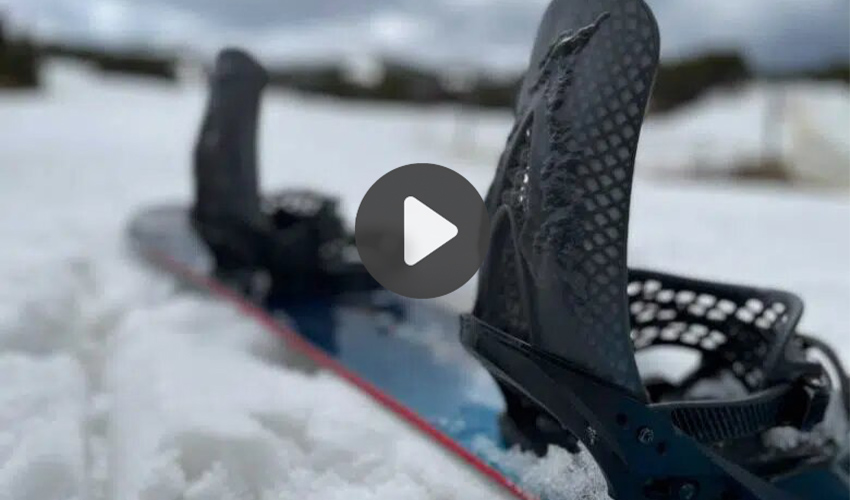 This week we take you to the snowy slopes of Colorado, where the 3D printed snowboard bindings by Stratasys and the Slicelab design studio have been successfully tested! Next, learn about TRUSTTO, a startup that uses 3D printing to help rescue services by manufacturing parts for stretchers. Finally, we present the collaboration between ICON and the Texas Military Department. Together, they 3D printed a barracks of over 1,000 square meters, capable of accommodating up to 72 soldiers. In any case, Happy Sunday — enjoy watching!
Top 1: 3D Printed Snowboard Bindings
In order to 3D print snowboard bindings, the American giant Stratasys has teamed up with the Slicelab design studio. Using Loctite 3172 material supplied by Henkel Adhesives and the Stratasys Origin One high-speed 3D printer, the team was able to create bindings that withstand the extreme load conditions encountered while snowboarding. They used very precise analysis technologies and obtained an optimized topology. Recently the 3D printed snowboard and bindings were put to the test in Breckenridge, Colorado, and to say the least, the project is a success:
Top 2: TRUSTTO Comes to the Aid of the Emergency Services
TRUSTTO is a startup developing different tools for rescue services. Currently, the young company is concentrating on problems related to the transport of those in need of emergency care. In order to develop new tools, TRUSTTO uses 3D printing—additive manufacturing gives them the ability to quickly manufacture various parts used for stretchers. To do this, the company uses IDEX technology, from the Spanish manufacturer BCN3D, which allows a 3D printer to use its two printheads simultaneously and independently:
Top 3: ICON and the Texas Military Department
For several years now, the U.S. military has been using printing for various applications. Recently, for example, AM was used to create a steering wheel removal device for the Marines. This time around, the U.S. troops used 3D printing to design and build an additional training barracks at Camp Swift Training Center in Bastrop, Texas. The largest 3D-printed structure in North America, the 1,158-square-foot building is designed to house up to 72 soldiers:
Top 4: The Prague Planetarium and 3D Printing
A few steps away from the Prusa factory is the Prague Planetarium. In the basement, it has the distinction of having four Original Prusa 3D printers that are used to make various objects for exhibits. And among these pieces, there are two particularly impressive objects. One is a replica of the lunar module Eagle, a part of Apollo 11, the ship of the first human landing on the moon:
Top 5: What Does the Future Hold for 3D Printing?
If you're still unsure whether 3D printing really has the potential to become a future-oriented technology, here are the main benefits of using additive manufacturing processes. We will see, among other things, how industrial production has developed over time to the present day. Professionals claim that 3D printing is an innovative technology that is changing the way humans produce goods. And now you can see for yourself!
What do you think of this week's compilation of 3D printing videos? Let us know in a comment below or on our Facebook and Twitter pages. Don't forget to sign up for our free weekly newsletter, with all the latest news in 3D printing delivered straight to your inbox!
Cover Photo Credit: Stratasys