Providing Medical Professionals with Accurate 3D Printed Anatomical Models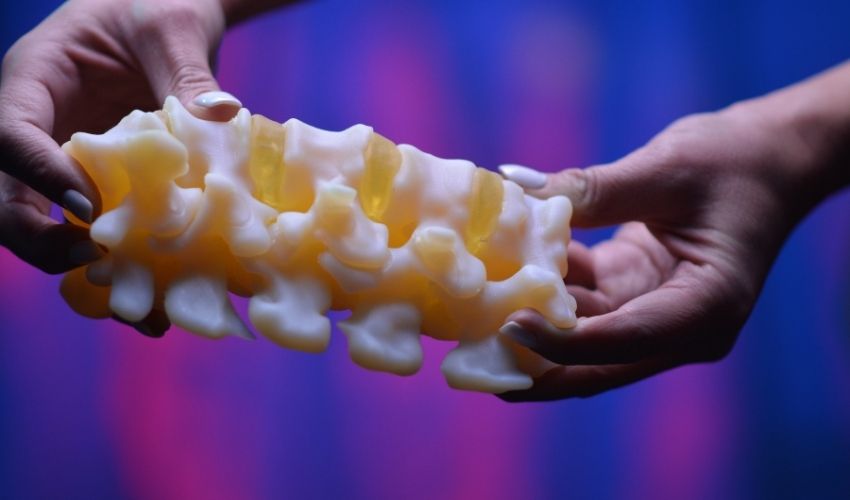 Leading 3D printing solutions manufacturer Stratasys has announced yet another partnership, this time solidifying their presence in the healthcare sector. Working with Ricoh USA, Inc, the new RICOH 3D for Healthcare will provide 3D printed, patient specific anatomical models made using Stratasys 3D printing technologies. Perfectly replicated anatomical models are one of the increasingly popular ways that the medical industry is adopting 3D printing since it can help doctors to diagnose, treat conditions and even train for surgeries. Thanks to this latest endeavor, it will be even easier for more medical providers, including those not in hospitals or in smaller clinics, to have access to the benefits of the technology.
Though 3D printing is used in many different ways in the medical sector, one of the increasingly popular ones is through anatomical models. Thanks to 3D printing, doctors and other healthcare providers, especially surgeons, are able to create perfect anatomical models of a patient which they can then study to develop better treatment options. Notably, it is known for helping to decrease surgery time and mistakes as surgeons can practice before difficult surgeries, ensuring that they know what they will do every step of the way. In fact, it has become so popular in recent years that some hospitals even have started training on 3D printing to ensure that healthcare professionals can get the most out of the technology.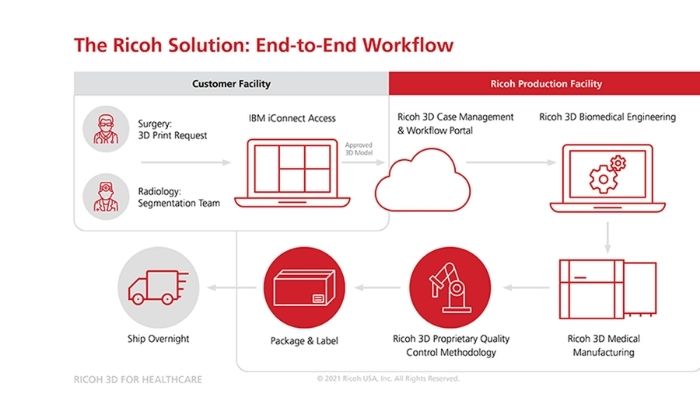 In the case of RICOH 3D for Healthcare, they are providing an end-to-end workflow which has been designed to simplify the design and production of anatomic models for healthcare providers. The entire workflow solution can be seen in the image above. Customers will be able to put their radiology scans and requests in at one end before it will be transferred to Ricoh 3D, manufactured and then shipped out. To create the models, they will be using the Stratasys J750 Digital Anatomy™ printer and Stratasys J5 MediJet™ 3D printer which are able to create life-like anatomic models that reflect an individual's patient's pathology. These models can also be physically manipulated like human tissue and will allow clinicians to have more personalized care though they could also be used for training purposes. The companies hope that through this workflow, 3D printed models will be more readily accessible even outside of large hospitals or universities.
Scott Drikakis, Healthcare Segment Leader for Stratasys commented, "Through our partnership with Ricoh we are giving healthcare institutions the opportunity to access patient care tools that they may not have previously had access to. With Ricoh 3D for Healthcare, providers can easily generate 3D printed models of patient specific anatomy using state of the art technology through an on-site managed services or on-demand part approach. This will demonstrate the clinical and economic benefits of anatomic models, while streamlining the historical challenges of establishing 3D printing programs in hospitals." You can find out more in the press release HERE.
What do you think about RICOH's 3D printed anatomical models? Let us know in a comment below or on our Linkedin, Facebook, and Twitter pages! Don't forget to sign up for our free weekly Newsletter here, the latest 3D printing news straight to your inbox! You can also find all our videos on our YouTube channel.
*Cover Photo Credits: Business Wire