Stratasys Uses Polyjet & FDM Processes to Make Objects For Prince's Paisley Park Exhibition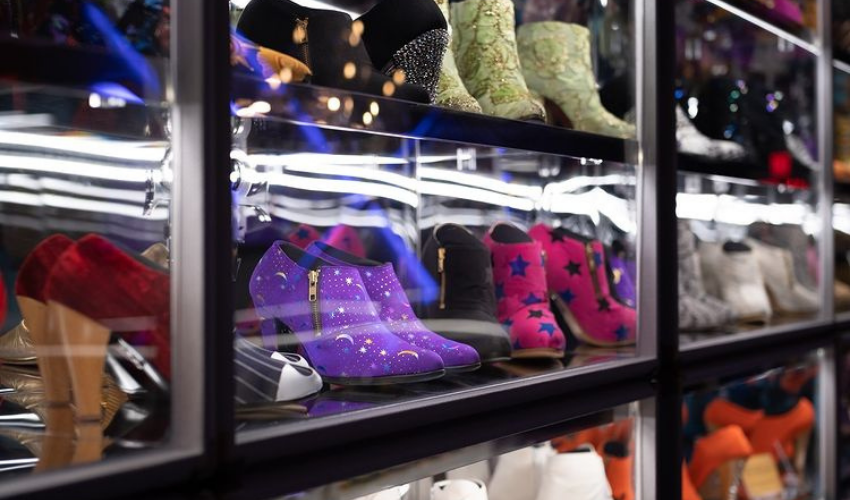 From July 9th through at least September 6th, 2021, if you happen to be near Minnesota, you can view a special exhibition, called "The Beautiful Collection", at Paisley Park featuring legendary musician Prince's 300 shoes. We were particularly drawn to this project because the shoes will be displayed in a custom 3D-printed baby grand piano and guitar case designed by global AM leader Stratasys, which itself was founded in Minnesota in 1989; though now the company is headquartered in Israel. For the Paisley Park curators, it was immensely important to highlight the shoes in a unique way that highlighted the shoes as an extension of Prince's personality.
Modeled after Prince's very own cabinets, the guitar and baby grand piano were each retrofitted as 3D-printed display cases. The grand piano display case features legs designed to replicate Prince's famous Cloud Guitar. In total, the piece is made of 45 individual pieces which were 3D printed using both fused deposition modeling (FDM) and PolyJet technologies. The guitar especially is important as it is representative of the "love symbol" that the artist changed his name to in 1993.
The Use of PolyJet Resin
For this exhibition, Stratasys also produced a 9' x 9' image of the legendary artist, which the company claims is the largest 3D printed canvas. The canvas image consists of 56 pieces of white denim upon which an estimated 347,000 unique PolyJet dots were deposited. PolyJet 3D technology is interesting in that it is probably the most similar to traditional 2D printing of all the other available 3D printing technologies. Also known as material jetting, the process of depositing hundreds of micro-droplets of ultraviolet light-sensitive polymer resin is then hardened by curing, similar to the stereolithography process. This process is especially attractive for applications in the movie industry and the arts, as in this case, because while objects made with the material are often not strong enough for industrial purposes, multiple colors and materials can be used in a single part, a rarity in 3D printing. Stratasys is especially known for this technology, having acquired the originators of the process in 1999. Although PolyJet 3D printed onto fabric has been done before by Stratasys, this is the largest application of the technology.
Replication of the instruments began with 250 scans of Prince's Cloud Guitar — a process that took 9 hours before an additional 50 hours of post-processing. Using a Stratasys' largest FDM printer, F900, the legs of the guitar were printed using PA 12 that was strengthened using carbon fiber. In all, the guitar and piano were printed over the course of about 751 hours. To accomplish the task, Stratasys used 40.1 lbs (18.2 kg) of PolyJet resin, and 2,150 cubic units of FDM material. The canvas project alone required 76 hours of continuous printing. If you are interested in seeing the canvas and the instruments (as well as the collection of Prince's shoes), you can buy tickets to see the exhibition HERE.
What do you think of the display work done by Stratasys for Paisley Park? Let us know in a comment below or on our Facebook and Twitter pages. Don't forget to sign up for our free weekly newsletter, with all the latest news in 3D printing delivered straight to your inbox!
Cover Photo Credit: Paisley Park