Stratasys Enters the Powder Bed Fusion Market with its SAF Process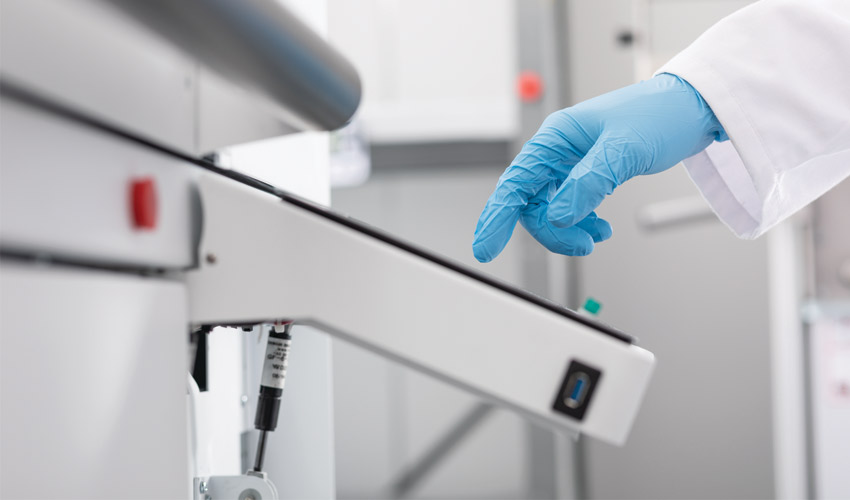 Stratasys, a historical player in additive manufacturing, has announced that it is officially entering the powder bed fusion market with a new patented process called Selective Absorption Fusion (SAF). This is a first for the Israeli-American giant, which until now has been accustomed to FDM and PolyJet solutions, and more recently stereolithography with its V650 Flex machine and the acquisition of Origin. Available for sale starting in Q3 of this year, Stratasys' new SAF 3D printer, the H Series™, is expected to enable the design of high-volume manufacturing with applications in industries like consumer goods, automotive, electronics or industrial equipment sectors. The new process is said to use fluids capable of absorbing infrared energy to fuse powder particles together.
If you know anything about the additive manufacturing market, you've heard of Stratasys and the patent it filed in the 1980s: the manufacturer is the originator of fused deposition technology (FDM) which extrudes a plastic filament to make a final part layer by layer. Since then, Stratasys has become known for its PolyJet process, which offers the ability to create multi-material objects with multiple colors. More recently, it decided to attack the stereolithography market. The manufacturer completes its range of technologies by officially presenting the SAF process, the culmination of 10 years of research and development. Unlike the SLS machines we know, which use a laser to fuse polymer powder point by point, this one relies on the projection of energy absorbing liquids.
How does the Selective Absorption Fusion process work?
Stratasys relies on its know-how in terms of material jetting by proposing an innovative process: the H Series platform will be equipped with several piezoelectric print heads capable of projecting one or more drops of fluid with high energy absorption. In concrete terms, a roller disperses plastic powder on the printing plate; the heads then deposit this high-specialty, functional fluid to the areas that will be fused; an infrared lamp will then pass over the plate, all in one go. The deposited fluid absorbs the energy, fusing the polymer powder into the desired 3D model. Stratasys specifies that the machine has tight thermal control, thus avoiding defects like warping and a reduction in final quality.
Note that the 3D printer uses a counter-rotating roller to evenly distribute the powder on the tray. This technology, dubbed Big Wave™, would also keep the powder layers stable in terms of temperature, avoiding prolonging its exposure to heat and thus reducing the amount of fresh powder needed. This would result in lower operational costs.
SAF from Stratasys, a process for mass production of parts
Last December, Stratasys announced the acquisition of Origin, betting more on polymer 3D printing, in this case on photopolymerization. Today, the manufacturer is taking on the market for powder bed processes, whose revenues are expected see a compounded growth rate of 21% per year between 2020 and 2024, according to a study conducted by CONTEXT. For Stratasys, the goal is to offer a technology capable of mass-producing parts and thus expand the number of possible applications, aiming to serve the majority of manufacturing applications from tooling to end-use parts in multiple industries. The company plans to focus on a wide range of plastic materials including polyamides and elastomers.
Omer Krieger, executive vice president of product strategy and development at Stratasys concludes, "3D printing is increasingly transforming production in industries around the world as companies seek to move with more agility and efficiency, which is why we have put production parts at the heart of our business strategy. SAF technology represents a significant innovation that opens up new opportunities to address applications in industries such as automotive, consumer goods and electronics, and industrial equipment. As a result, we will enable a shift of many applications from traditional manufacturing and also enable the creation of products that can only be produced additively." You can find more information HERE.
What do you think of Stratasys' move into the powder bed fusion market? Let us know in a comment below or on our Facebook, Twitter and LinkedIn pages! Sign up for our free weekly Newsletter here, the latest 3D printing news straight to your inbox!