Stratasys introduces Digital Anatomy 3D printer, enabling live-tissue feel and biomechanical realism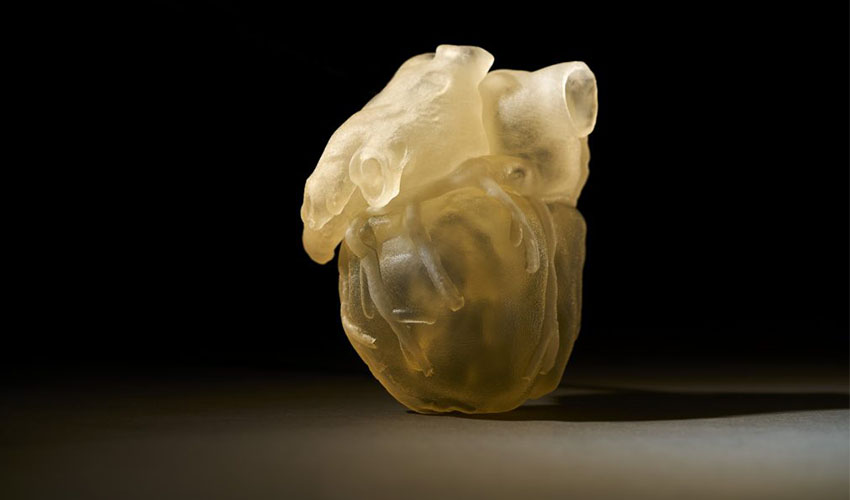 In the medical sector, professionals have trained on cadavres, animals, and traditional or virtual models to prepare for surgery, all of which have significant limitations. Additive manufacturing has been changing the way medical professionals prepare for an important operation, avoiding mistakes at the time of an important surgery is key. Instead of using models that just approximate human anatomy, they can now use 3D printed alternatives that are far more accurate. One of the leaders in the 3D printing market, Stratasys is actually further expanding its commitment to this segment of the medical field by introducing a new solution that is even more responsive. 
In fact, the manufacturer's newest solutions enables the creation of designs that replicate the feel, responsiveness and biomechanics of human anatomy in medical models. Called J750 Digital Anatomy, this 3D printer can for example recreate actual tissue response, letting the user focus on specific pathologies. Stratasys Healthcare Business Unit Head, Eyal Miller comments: "We're giving surgeons a more realistic training environment in no-risk settings. We also anticipate this will enable medical device makers to improve how they bring products to market by performing design verification, validation, usability studies and failure analysis with these new models." 
In addition to the 3D printer itself, the company is launching three new materials. The TissueMatrix™, GelMatrix™, and BoneMatrix™ can be used to create cardiac, vascular, and orthopedic 3D printing applications. Moreover, a blood vessel cleaning station that removes support material from inside 3D printed blood vessels is also being released.
Who will adopt the J750 Digital Anatomy 3D printer?
In general, it is expected that many will be interested and adopt this new solution, in particular medical devices companies, that will benefit from the faster lead times of this technology. Academic medical centres can also benefit greatly from the J750 Digital Anatomy system, as they are under increasing pressure to conduct training outside of the operating room to minimize risk to patients. For example, the Jacobs Institute in New York has been working with Stratasys' technology to create key vascular components for advanced testing and training. 
Doctors at Jacobs Institute are satisfied with the technology and see the benefits of adopting it in their medical innovation centre. Dr. Adnan Siddiqui, Chief Medical Officer explains in more detail: "3D printing has been wonderful for recreating patient-specific anatomy compared to cadavers or animal models; however, the final frontier for organ model realism has been live-tissue feel and biomechanical realism. That's exactly what the Digital Anatomy 3D Printer gives us. We believe these models give us the best opportunity to recreate human physiological conditions to simulate actual clinical situations and to study new devices to establish their effectiveness before introducing them to patients." 
What do you think of the J750 Digital Anatomy from Stratasys? Let us know in a comment below or on our Facebook and Twitter pages! And remember to sign up for our free weekly Newsletter, to get all the latest news in 3D printing send straight to your inbox!