Stealth Keys, 3D printing high security metal keys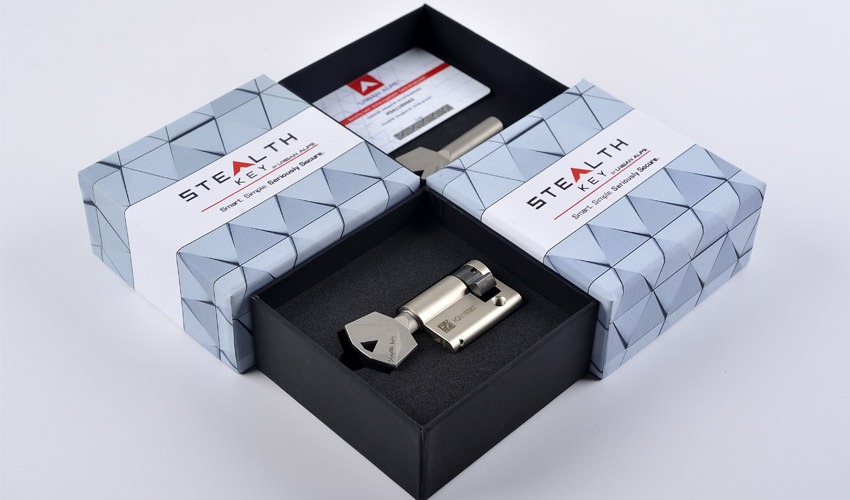 In 2015, we presented a promising initiative for the lock industry: the Swiss start-up UrbanAlps presented its 3D printed key, impossible to digitise and therefore copy. Since then, the company has grown significantly, raised $2.5 million and its Stealth Keys are beginning to be commercialised. Created through selective laser fusion, they should be much safer than traditional keys because their internal structures is too complicated to copy. We met with its CEO and co-founder Alejandro Ojeda to learn more about the key manufacturing process and the benefits of such technology for the industry.
3DN: Can you introduce yourself and your relationship to additive manufacturing?
My name is Alejandro Ojeda and I am the CEO and co-founder of UrbanAlps Switzerland. We are the creators of Stealth Key, the first 3D printed metal key. It hides its mechanical security functions inside its structure, making it impossible to scan: the copy is therefore protected. Our objective is to transform a century-old industry that is used to drilling holes in metal sheets by offering an additive manufacturing solution.
3DN: Can you tell us more about the manufacture of Stealth Keys?
We manufacture our Stealth Keys by selective laser fusion from an alloy of materials. This not only gives incredible internal complexities, but also gives a greater order of magnitude than standard wrenches, better rust resistance and higher lightness. You can throw them in the sea or in an oven, they will not move. The Stealth Keys put additive manufacturing in everyone's pocket, a definite advantage for the 3D printing industry!
3DN: Why did you turn to additive manufacturing to produce keys?
Honestly, out of frustration. In 2013, I read an article in Forbes that explained how several MIT students had printed a high-security 3D key and claimed that additive metal fabrication would be the end of the mechanical key. I was working with 3D metal printing and scanning in the R&D laboratories of a gas turbine company creating new types of turbine blades. I thought that the potential of 3D printing had been completely missed and that this was an opportunity to be seized. And so, the Stealth Key was born. Even with the first prototypes, the advantages of 3D printing were obvious. First, it is only through additive manufacturing that such complex keys can be manufactured at an affordable price.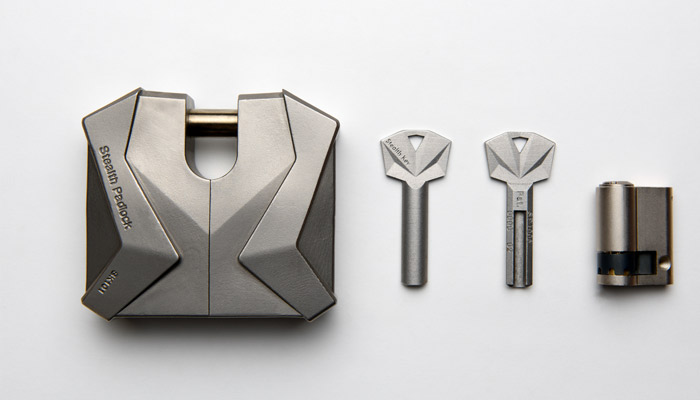 Secondly, when we print 1,500 Stealth Keys at once, each key is different at no extra cost. 3D technologies make it possible to obtain an optimal batch size while complicating the structure of the final product. Finally, we can say that 3D printing is a manufacturing approach that is much more efficient on many points: customisation, complexity, size, distribution, etc.
3DN: Is additive manufacturing safer compared to traditional production methods?
Yes, 3D printed keys open doors to previously inaccessible complexity, making unauthorised duplication much more difficult. Traditional high and medium security keys were difficult to copy, required expensive skills and equipment. However, with the advent of 3D printing at home, any ordinary person can create keys that were previously considered too complex to be copied. This means, for example, that when you give the key to a security guard or janitor, he or she can create a copy himself or herself or scan it and sell it online to the highest bidder. This is a major security issue.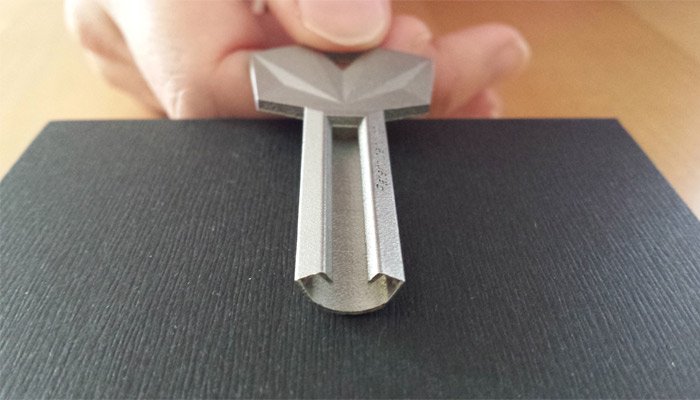 In our case, unlike the rest of the locksmith industry, we are not fighting 3D printing, we are adopting it. We manufacture a key that prevents this first step of unauthorised key duplication: 3D scanning. And that makes all the difference.
3DN: What are your future projects?
We want to reorganise the entire supply chain and key production to end the era of traditional keys and become the dominant player in the 3D sector.
Fortunately, most of the major 3D printer manufacturers have recognised our vision and understood that the Stealth key could become the first 3D printed metal product on the mass market. To give you an idea of the size, traditional factories now manufacture 40,000 keys per day and each model of key has its own machine type.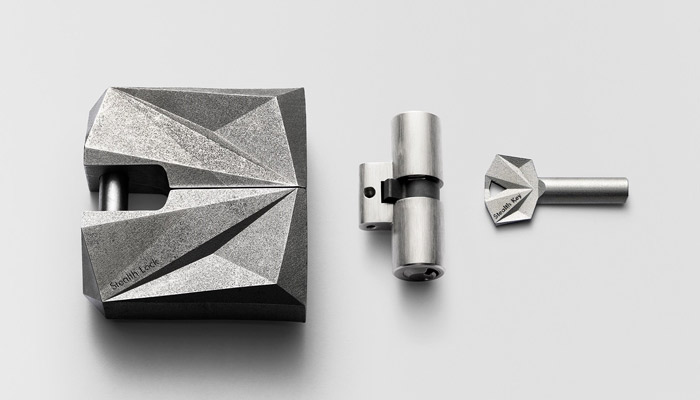 3DN: Any last words for our readers?
It goes much further than a mechanical key. For the moment, we have put additive manufacturing in everyone's pockets, but the opportunity of technology goes beyond the tangible solution. It represents a paradigm shift in the industry at all levels: design, customisation, supply chain, factory distribution, locksmith, customer… 2019 promises to be a very promising year for Stealth Key. We have some opportunities on hold; if we do it right, we'll have some exciting news to share with the 3D printing industry: stay connected! You can always visit our website for more information HERE.
What do you think of this innovative technique to make keys that are impossible to duplicate? Let us know in a comment below or on our Facebook and Twitter page! Don't forget to sign up for our free weekly Newsletter, with all the latest news in 3D printing delivered straight to your inbox!