The State of Women in 3D Printing: study on women in the industry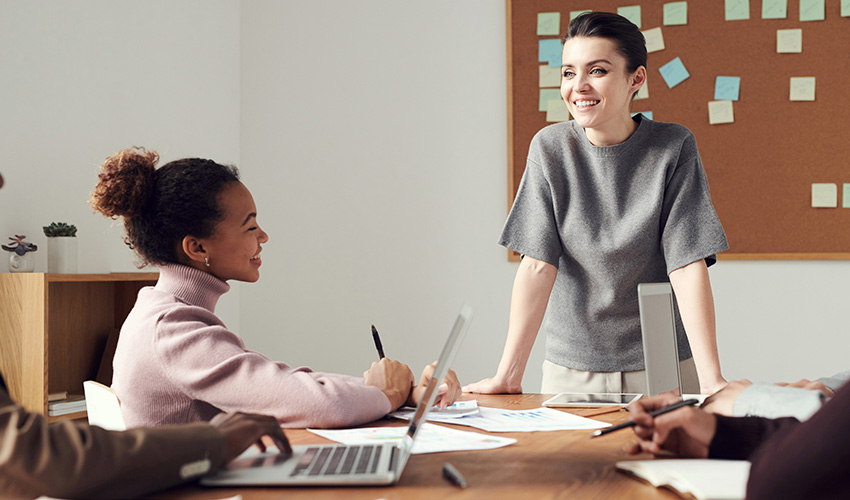 A few days ago we reported on The State of 3D Printing 2020, Sculpteo's annual report on the state of the 3D printing industry. Among other things, this report shows that 3D printing is becoming more and more common in mass production, slowly moving away from being a prototyping only technology.  In addition to Sculpteo's study, and together with Women in 3D printing, the two groups looked at the role of women in the indstry in a new report. In the past, we have reported on influential women in the world of 3D printing, and conducted some interviews with Marie Langer, CEO of the EOS Group, Monica Smith from EOS, Nina Hoff from byFlow, Sylvia Heisel from Heisel, among others. So what is the general situation in 2020? We have compiled the most important information from the report for you.
The study found that half of the female participants surveyed (51%) have a master's degree or higher education. Most of the women (64%) have found access to 3D printing through their jobs. According to the study, most women involved in 3D printing are in sales, marketing and research and development. The study lists research, CAD design and prototyping  as the most common activities.
Additionally, the study asked men and women how they view their career prospects in 3D printing. It became clear that women were a little bit less optimistic than men, but not by a large margin. Nearly 12 percent of respondents, both men and women, said they were not interested in a career in 3D printing. With nearly 26 percent of women compared to 20 percent of men, a larger percentage of women are unsure whether they want to pursue a career in the industry. The survey results also show that fewer women than men are confident about career opportunities in 3D printing. And fewer female than male respondents say they feel they have already realized the full career potential of 3D printing. There is more of a stark difference between men and women when it comes to pursuing a career in the 3D printing industry, with women leading in this department.
Another interesting aspect of the study is how participants gained knowledge about 3D printing. Both the women and men surveyed cited a job as the primary starting point for learning about 3D printing, with women citing this 4 percent more often than men. Personal interests or hobbies came in second place. While nearly 29 percent of men say they learned about 3D printing based on their hobbies, only 18 percent of the women surveyed said the same things. There is a clear difference between the female and male participants in the study in the area of institutional learning: more than twice as many female participants than male participants stated this motive.
You can find more information about the study HERE. What do you think of these figures? Let us know in a comment below or on our Facebook and Twitter pages! Sign up for our free weekly Newsletter, all the latest news in 3D printing straight to your inbox!