The State of 3D Printing 2019: professionals' confidence in 3D printing is growing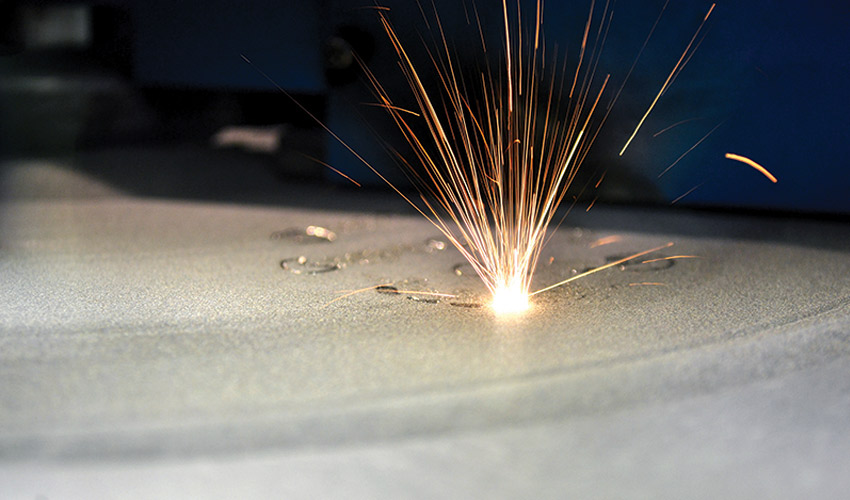 The 3D printing service Sculpteo, has just published the 5th edition of its study entitled 'The State of 3D Printing 2019' which provides a comprehensive overview of the additive manufacturing industry worldwide. This year, more than 1,300 people participated in the survey, an unprecedented figure – making it the biggest survey in five years. It included people from all horizons, countries, sectors in order to generate a global overview of the industry – the report points out that 3D printing is increasingly being integrated into companies as a real means of production. In fact, in 2015 only 17% of participants used the technology as a final production method. This year, on the other hand, the same statistic stands at 51%. It is clear now that 3D printing is not solely considered a prototyping technology. Moreover, 80% of participants agreed that 3D printing had brought a significant improvement to their speed of innovation.
As mentioned, Sculpteo analysed the responses of 1,300 participants, mainly in Europe (64%), followed by Asia (20.2%) and the United States (16.6%). Additionally, 8 sectors are represented in this study including aeronautics, the agri-food industry, health, education and advanced technologies. The 2019 study also confirms that the proportion of women in the 3D printing market is increasing. A trend that we had also identified in 3Dnatives' study of the 3D printing job market. Some of the most promising trends in 3D printing include: mass production, printing speed, affordability, software, education, generative design, bioprinting, sustainability, amongst others.
How is additive manufacturing being used?
Just like the survey we covered back in March from Essentium, the industry has been slow at adopting 3D printing for mass-production – scale remains the limiting factor. While 3D printing was almost exclusively used for rapid prototyping a few years ago, it is clear that it is now more focused on final production. Sculpteo reveals that 3D printing remains highly prized for product development, especially for limited series and custom parts, as well as for rapid prototyping – although the trend is being revised downwards. This is not surprising when you consider the pace at which technologies and materials have developed recently.
Clément Moreau, CEO and co-founder of Sculpteo, explains "Our fifth study shows that 3D printing and digital manufacturing continue to radically change the industrial manufacturing landscape. While the technological advantages of companies lead to increased spending, the figures speak for themselves: 51% say they use additive manufacturing at an industrial level. It seems that industrials have already noted that these new technologies offer a major asset to improve their entire production process and strengthen their commercial strategies."
In terms of in-house production versus external services, apart from Fused Deposition Modeling (FDM), most other technologies are adopted through external services (SLS, PolyJet, Jet Fusion, etc.). This is also true of metals – metal additive manufacturing has grown significantly in the last few years – 50% of metal 3D printing is fulfilled by external services according to the study. One last interesting statistic worth mentioning is that more than 70% of users leave parts unfinished, not seeking any post-processing method whatsoever.
Companies are investing in 3D printing technologies
Another key point of the study published by Sculpteo is that investments in 3D printing doubled in 2019. 25.6% of study participants reported investing more than $100,000, compared to only 12% last year. Most of them say they will continue to increase their spending in this market, convinced of the benefits of technology, such as the ability to produce complex geometries. These investments reflect the confidence that companies have in 3D printing, a manufacturing method that seems more mature to them today. In terms of applications, accelerating product development is the top focus of businesses according to those surveyed.
Finally, most of the professionals stressed that education and training are two key points to further develop 3D printing and democratise its use. For 14% of them, the lack of training is a real obstacle to integrating the 3D technology is into a professional environment. Nevertheless, the biggest challenge remains budget – nearly 60% of participants said that the lack of budget is a barrier to expanding their use of 3D printing.
You can download the full report HERE.
What do you think of the findings of The State of 3D Printing 2019 and how the market seems to be progressing? Let us know in a comment below or on our Facebook and Twitter page! Don't forget to sign up for our free weekly Newsletter, with all the latest news in 3D printing delivered straight to your inbox!