Startup of the month, Aspect Biosystems: bioprinting human tissues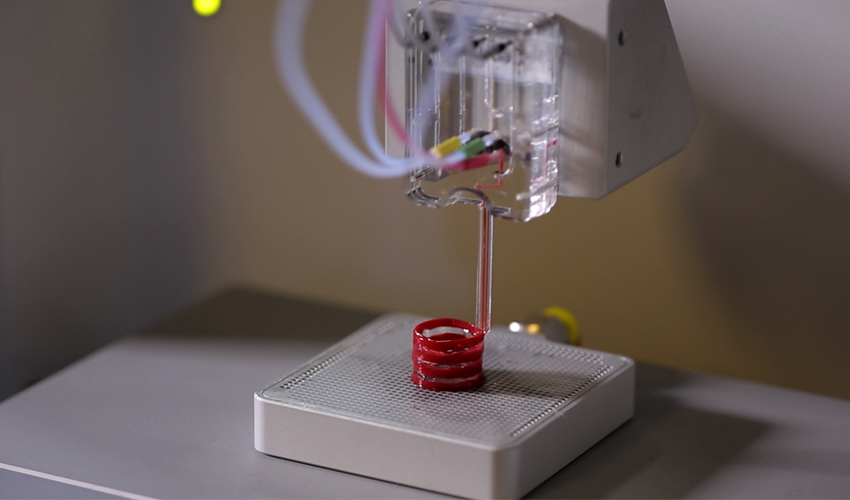 Our startup of the month is Aspect Biosystems, a Canadian specialist in bioprinting. Aspect Biosystems has developed a unique technology that allows the creation of customized human tissues for different applications such as drug development, regenerative medicine, disease understanding, etc. At the intersection of biology, medicine, and engineering, Aspect Biosystems wants to revolutionize bioprinting, a branch of additive manufacturing that could already become the future of medicine. We met with Sam Wadsworth, Co-Founder and Chief Scientific Officer, to learn more about this ambitious startup.
3DN: Can you introduce us to Aspect Biosystems?
Aspect Biosystems began as a spin-off company from the University of British Columbia in Vancouver, Canada. Created in 2013 by 4 academic researchers, Aspect's technology is based on more than 10 years of research and development and is based on interdisciplinary collaborations between medical and engineering research groups.
3DN: Aspect Biosystems has developed a new bioprinting technology, Lab-on-a-Printer. Can you tell us more about it?
Aspect has used various concepts of 3D printing, lab-on-a-chip, and CAD to create one of the most advanced bioprinting technologies to date. Aspects' Lab-on-a-Printer™ platform is a brand-new way of bioprinting, designed specifically to manufacture physiologically complex human tissues for various applications in the life sciences.
Unlike bioprinting technologies that rely on a limited number of predefined bio-inks, Aspect has developed a micro-fluidic print head that can programmatically manipulate multiple source materials from different sources and living cells to precisely generate and deposit a broad spectrum of cell-loaded bio-materials. Living structures printed in 3D can contain different types of cells, creating an unprecedented range of tissues with precisely controlled micro-environments.
The technology we have developed allows precise and reproducible material positioning, high cell viability, fast printing, and customization of bio-ink composition. The Lab-on-a-Printer™ platform is thus a practical and flexible system.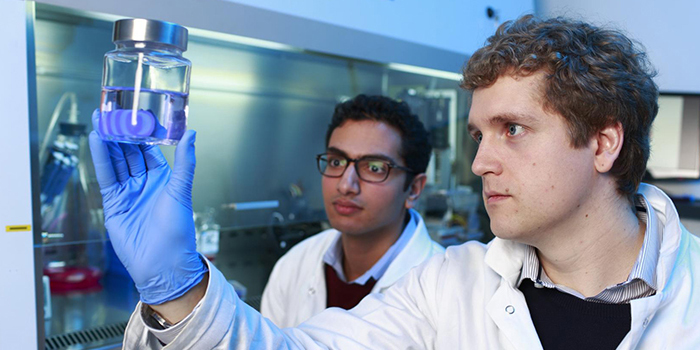 3DN: What are the results of your latest research and what are your short-term goals?
In addition to commercializing our technology with the RX1™ bio-printer, we have made significant progress in the development and validation of bio-printed tissues for pre-clinical testing of drugs and for transplantation. For example, our bio-printed tissue, the 3DBioRing™ AIRWAY, is the first bioprinted tissue capable of physically recreating the acute bronchoconstriction events observed during an asthma attack. These tissues could mark a radical evolution in medical research.
3DN: What are your target markets and key customers today?
Aspect Biosystems works with pharmaceutical and biotechnology companies as well as with academic researchers. Our unique bioprinting technology plays a central role in the development and validation of physiologically relevant and highly personalized human tissues: they can then be used in the development of new drugs, in the search for novel biological mechanisms, regenerative medicine, medical imaging and other applications.
3DN: Where do you see Aspect Biosystems in 10 years?
Our vision is to be the world leader in the development and commercialization of bioprinting technology. We want to build a future where better drugs can be developed with fewer tests on animals and where implantable organs are created and not donated.
3DN: Any last words for our readers?
The successful bioprinting of implantable organs is going to take several years but much sooner we may have access to vital drugs that have been tested on bioprinted human tissues.
To learn more about our startup of the month, check out the video below:
What do you think of our startup of the month? Let us know in a comment below or on our Facebook and Twitter page! Don't forget to sign up for our free weekly Newsletter, with all the latest news in 3D printing delivered straight to your inbox!