Startup of the month: Desktop Metal, the reinventors of metal 3D printing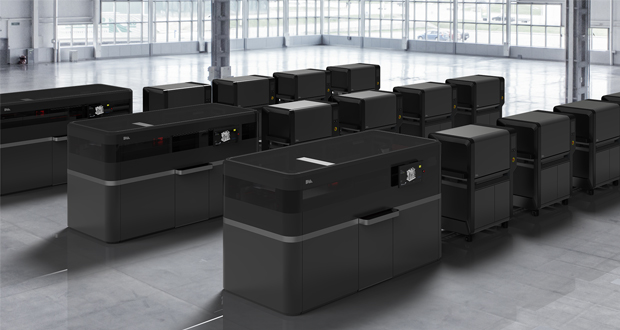 Additive metal production is becoming an increasingly sought after tool by market players who are confident in its ability to reduce production costs while simultaneously increasing quality. As 3D printer manufacturers continue to develop cheaper, more professional solutions (such as Xact Metal or Markforged), there are other players who are confident that they can provide better solutions to make 3D metal printing even more cost efficient. One person who believes they can accomplish this is American startup Desktop Metal, an up-and-comer in the 3D metal printing scene. Founded in October of 2015, this young startup has one objective in mind: provide low-cost metal 3D printing solutions that allow for rapid, yet high-quality metal parts. Speaking with CTO and co-founder Jonah Myerberg, we learned a little bit more about Desktop Metal's ambitions and their vision for the future of 3D printing.
3DN: Can you introduce us to Desktop Metal and tell us a little bit about how Desktop Metal came to be?
The advent of metal 3D printing, also known as additive manufacturing, has promised to dramatically change the way products are manufactured. Yet, today's metal 3D printing options have failed to deliver on that promise. Current methods are too expensive and industrial for prototyping and are not fast enough or cost-effective enough for mass production. Fundamentally, different approaches are needed to move metal 3D printing beyond its current limits and address both design and manufacturing.
The mission for Desktop Metal was started with a challenge – how might metal 3D printing become accessible for engineering teams. In 2013, our CEO Ric Fulop began collaborating with world-leading experts in materials science, engineering, and 3D printing. Driven by invention, they sought to further the company's quest to accelerate the adoption of metal 3D printing in manufacturing through the creation of innovative technology that produces complex parts at scale.
3DN: Can you tell us what the main uses of the DM Metal Studio and the DM Production System are? 
The Studio SystemTM is the world's first office-friendly system designed to bring metal 3D printing to the shop floor. 10x less expensive than conventional systems, the Studio System allows engineering and design teams to make metal parts faster. By eliminating the use of lasers and powders, the system is safe for any facility. As a complete solution, the Studio System also includes a fully automated, office-friendly sintering furnace with fast cycle times and a peak temperature of 1400o C, allowing for the sintering of a wide variety of metals. Through the integration of software, hardware, and materials science innovations, our metal 3D printer and furnace make it possible to simplify printing and post-processing.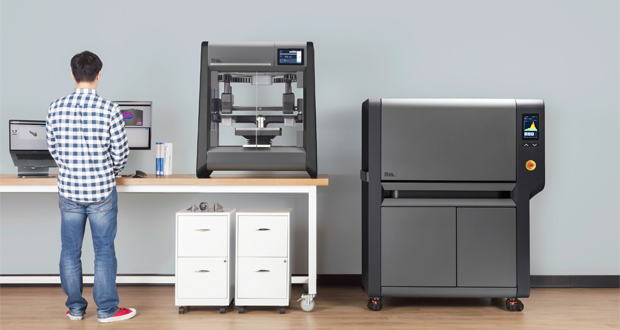 The Production SystemTM is the first metal 3D printing system for mass production, delivering the speed, accuracy, and per-part cost needed to compete with traditional manufacturing. Based on a new approach to metal 3D printing, Single Pass Jetting, the Production System builds metal parts in a matter of minutes instead of hours with high precision, single-pass technology. At 100x the speed of today's fastest metal, laser-based additive systems, the Production System offers improved throughput capabilities of up to 500 cubic inches per hour.
3DN: Can you tell us a little bit about the new Single Pass Jetting process?
The Production System is based on a new approach to metal 3D printing—Single Pass Jetting (SPJ). Created by the inventors of the binder jetting and single pass inkjet processes, Ely Sachs, who is a co-founder of Desktop Metal and Paul Hoisington who is our Chief Scientist for Inkjet Systems, Single Pass Jetting builds metal parts in a matter of minutes instead of hours.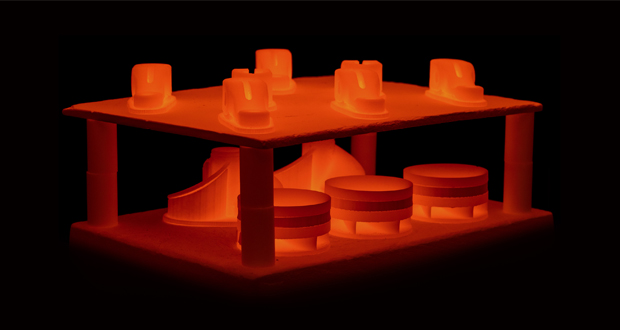 Single Pass Jetting is bi-directional. We combined all the necessary steps for printing so that whenever there is movement, there is printing. Two full-width print bars containing over 32,000 jets work in conjunction with powder spreaders to spread powder and print in a single quick pass across the build area, jetting millions of droplets per second. 
3DN: What sectors are you focusing on currently?  
Desktop Metal is accelerating the transformation of manufacturing with end-to-end metal 3D printing solutions to address the unmet challenges of speed, cost, and quality to make metal 3D printing an essential tool for engineers and manufacturers around the world.
We expect a number of industries to be interested in the Studio System, including automotive, manufacturing, and consumer products. It is ideal for prototyping and low volume metal 3D printing needs.
The Production System is especially well suited for the manufacturing of complex, high-performance metal parts at high volumes. Since no tooling is needed, it can outperform traditional manufacturing processes such as casting, while adding major benefits of additive manufacturing like just-in-time production and mass customization.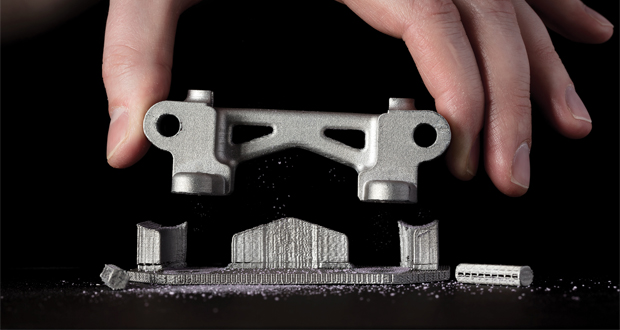 3DN: How do you envision the future of additive manufacturing in the coming years?
The feedback we've received since the launch of our Desktop Metal systems has been extremely positive, and there has been tremendous excitement among our early customers to implement our technology. We see real potential with metal additive manufacturing technologies that can dramatically reduce the cost-per-part when compared with today's laser-based systems, as well as great interest in the market to be able to prototype with the same materials used in mass production. 
3DN: Any last words for our readers?
At Desktop Metal, we are committed to making metal 3D printing accessible for engineering and manufacturing. With our two end-to-end metal 3D printing systems, the Studio and Production systems, we believe this technology will mark a fundamental shift in how products will be developed and brought to market. Both metal 3D printing systems change the rules of traditional metal manufacturing solutions with the advent of first-of-its-kind innovative approaches that reduce costs and significantly increase speed, safety, and print quality.
The Studio System including the printer, debinder, and furnace, is currently available to reserve for $120,000, with shipping beginning in September. The Production System is also currently available to reserve with shipping beginning in 2018.
Can Desktop Metal truly make additive metal fabrication more accessible? Let us know in a comment below or on our  Facebook and Twitter pages. Don't forget to sign up for our free weekly Newsletter, with all the latest news in 3D printing delivered straight to your inbox!