Spectroplast receives €1.38 million to advance silicone 3D printing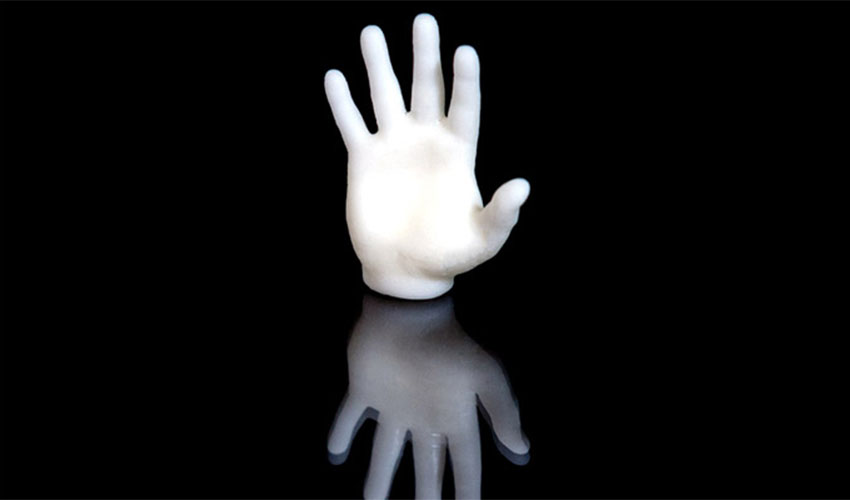 Spectroplast AG, the SLA silicone additive manufacturing service company just completed a €1.38 million funding round led by Munich-based investor, AM Ventures. We told you about Spectroplast in February in an interview with co-founder, Petar Stefanov. The startup spun out of ETH Zurich in October 2018 after a few years of research and development in silicone resins, its key area of focus being customised healthcare silicone products. Johann Oberhofer, Chief Technology Officer at AM Ventures said, "Spectroplast's introduction of Silicones to the world of Additive Manufacturing is well-timed with a rapidly growing demand for customized Silicone products observed not only in the healthcare sector but also in many other markets." 
Spectroplast receives funding for its custom silicone products
So, what are the benefits of using silicone for additive manufacturing? Petar Stefanov had told us last February, "Silicone is a safe and biocompatible material that is already used in a wide range of applications – from sealants to life-saving medical implants. Silicones have yet not been accessible to additive manufacturing – which is a well-known technology for materialising rigid objects made of metals, ceramics or plastics that are not soft. Soft materials exhibit a number of unique characteristics, including multifunctionality, adaptability, and responsiveness." 
Spectroplast's mission is to remain the world's leading provider of customised silicone products. Manuel Schaffner, Chief Executive Officer and Co-Founder of Spectroplast AG added, "The traction in the market is shown by our growing customer base. It is our defined mission to become the world's leading provider of customized Silicone products. This will impact many industries around the globe."
The startup's technology uses stereolithography, in other words light is used to solidify the liquid silicone where needed. Layer after layer, the piece is created. Usually, silicone parts are manufactured using injection moulding or casting, two methods that are both timely and expensive. Also, Spectroplast offers silicones that have different degrees of stiffness. In terms of applications, healthcare products are a priority and include anything from customised headphones and wearables for patients, hearing-aids, customised shoe soles, implants, etc. Applications outside of the medical sector are also very broad – from the field of soft robotics to the food & beverages sector, many pieces can benefit from being manufactured this way. 
Spectoplast CEO Manuel Schaffner stated: "As an emerging industry, we are just starting to understand how powerful 3D Printing of functional products will become when it is combined with the massive potential offered by industrial scale production. Having the financial support and domain expertise of AMV will help us execute our mission even more rapidly and broadly."
What do you think of Spectroplast's plans?  Let us know in a comment on our Facebook and Twitter pages! Don't forget to sign up for our free weekly Newsletter, with all the latest news in 3D printing delivered straight to your inbox!