Solidworks World 2018 Recap: Industrial Renaissance
Published on February 9, 2018 by
Jamie D.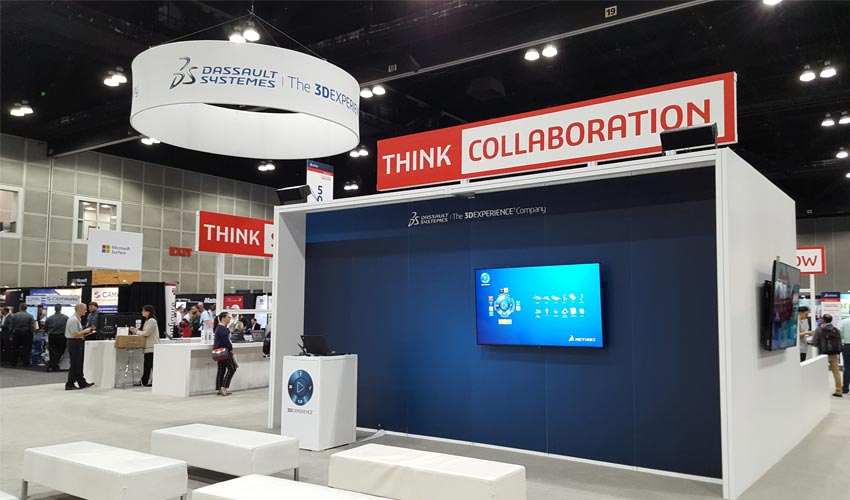 Having spent 4 days in Los Angeles, Solidworks World 2018 ended on Wednesday. The event brought many users of Dassault Systèmes' software, Solidworks, together. These range from companies in the virtual reality, CAD, augmented reality and 3D printing industries, eager to discover the latest Solidworks news. This was an opportunity for 3Dnatives to meet these innovators and learn more about their developments.
Solidworks World 2018 began with an introductory talk by Gian Pablo Bassi, Dassault Systèmes CEO, who presented the latest Solidworks news. He began by posing the question, "How can we support you towards the next industrial revolution?" According to him, the revolution is more an "industrial renaissance," focused more on humans than machines. In this vein, several innovations were unveiled as '3DEXPERIENCE Social Collaboration Services,' the 3DExperience Marketplace that links buyers and sellers on the xDesign solution.
Bernard Charlès, General Manager at Dassault Systèmes expanded on the industrial renaissance statement by explaining that "Yesterday was Industry 4.0. Today we are in full digitization. Tomorrow will be the world of makers and innovators. We must go beyond digitization by involving the human: our 3DExperience platform does this, allowing communication between different communities."
Desktop Metal at Solidworks World 2018
This year's event was marked by the presence of numerous large 3D printing and additive manufacturing companies. This included the various companies with partnerships with Dassault Systèmes. Desktop Metal, the metal 3D printer manufacturer, announced a new solution, Living Parts, a design tool in which the 3D model acts as a living organism that reacts to the different interactions it faces. The user can then see the model grow to a certain point like cellular structures that grow bigger. This allows for more detailed modelling.
HP Multi Jet Fusion 300 / 500
American giant HP took the opportunity to present their new range of 3D printers, the HP Jet Fusion 300/500 ranges. These offer the ability to print in full-color and produce both prototypes and finished parts. Stephen Nigro, President of HP 3D Printing, revealed the HP Jet Fusion 300 printer at the opening of the show by explaining that this new machine should offer "the speed, quality, color and a relatively low cost expected in the additive manufacturing market."
Stratasys & Dassault Systèmes partnership
Stratasys, a 3D printer manufacturer, also announced a partnership with Solidworks and Unlimited Tomorrow, a young American startup aiming to create cheaper 3D printed prostheses, accessible to all children in need. They say they will print the first 100 prostheses for free and will make its 3D printing technology available.
Apart from these partnerships, the exhibitors included the Markforged manufacturer who presented his 3D metal printer, the Metal X; Xometry that we interviewed last summer; 3D Systems, Ultimaker, Formlabs but also 3DPlatform and its large format 3DP Workbench printer with its print volume of 1000x1000x500 mm. We also met Sindoh, a South Korean FDM printer manufacturer, who explained that he was one of the first users of the Solidworks xDesign solution.
What do you think of Solidworks World 2018? Let us know in a comment below or on our Facebook and Twitter pages! Sign up for our free weekly Newsletter, all the latest news in 3D printing straight to your inbox!