SolidCAM Explains the Benefits of Combining CNC Machining and Additive Manufacturing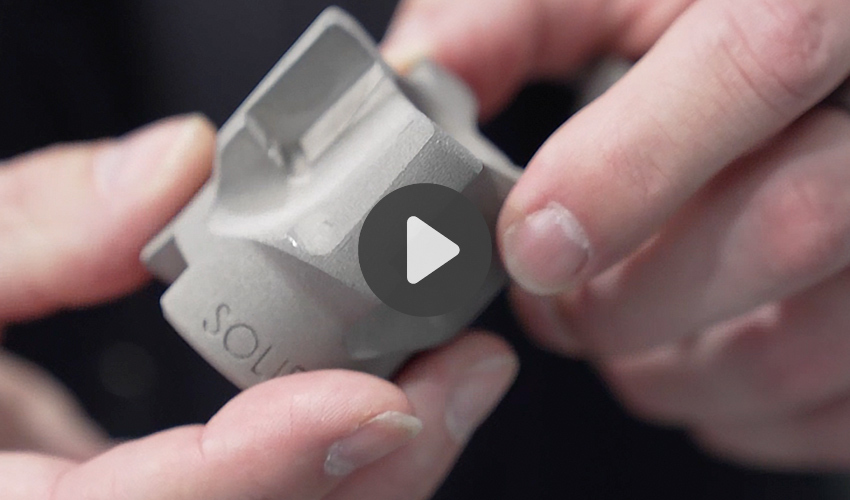 More and more, additive manufacturing is showing its worth as a complement to CNC machining. One notable example of this is through CNC manufacturing leader, SolidCAM. Best known for its CAM (computer-aided manufacturing) solutions, the company announced during IMTS that it would be moving as well into metal additive manufacturing through a partnership with Desktop Metal. Since then, the company has been passionately showing the advantages of combining both CNC machining and metal 3D printing, notably in regards to metal binder jetting.
While we were at Formnext 2022 last week, we had the opportunity to catch up with SolidCAM and learn more about how combining 3D printing and CNC is able to benefit the industry. Notably, we spoke with Michael Leditzky, the COO of Global SolidCAM and CEO of SolidCAM Additive, and Joerg Vollmann-Schipper, Sales Manager at SolidCAM Additive. The two explained in depth why SolidCAM has entered the 3D printing market, how companies can adopt CAM solutions along with 3D printing, some of the applications that are possible through the combination of CNC machining and additive manufacturing and of course how they see the future of manufacturing. Learn more about it in the video below!
What do you think of SolidCAM and its efforts to combine 3D printing with CNC machining? Let us know in a comment below or on our LinkedIn, Facebook, and Twitter pages! Don't forget to sign up for our free weekly Newsletter here, the latest 3D printing news straight to your inbox! You can also find all our videos on our YouTube channel.