Solid Edge: Siemen's CAD software for AM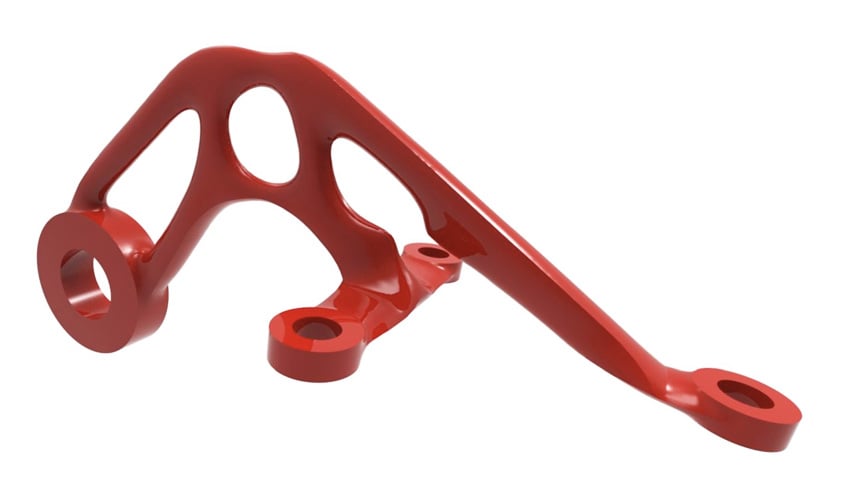 When it comes to 3D modeling parts and then printing them, choosing the right software is essential. Of all the 3D modeling software on the market, today we introduce you to Solid Edge. This solution is currently owned by Siemens, but the idea was first presented in 1996 by Intergraph. Today, it is known a widely used software package by experts in the additive manufacturing industry. But what are its characteristics? Is it accessible to everyone?
Solid Edge is a very powerful engineering CAD software, primarily designed for professionals. It offers flexible design functions that allow you to modify the different elements of a model without completely destructuring it. The only drawback is that it can be somewhat complex to use and learn, as it relies on 2D drafting functions. However, if you make good use of it, its features can save a lot of time in the production process of end-use parts and prototypes. Here are all the tools and properties of this advanced software!
The main features of Solid Edge
Solid Edge is the only CAD software that allows you to design in two different ways. The first is traditional modeling, and the second is Synchronous Technology. The latter allows you to design and modify a model without an operation tree, with the same system deciding which parameters to modify. Among the most notable tools are reverse engineering, which adapts designs from other CAD systems; the generation of technical documentation to create 3D work instructions; and the intelligent migration of 3D files without affecting established configurations.
From the point of view of additive manufacturing, one of the most interesting aspects of Solid Edge is generative design. In combination with topology optimisation, this 3D modeling tool makes it possible to reduce the weight of parts and material use. Solid Edge seamlessly links b-rep models to triangular mesh models without complex conversions. Previewing the models with the associated topology information is another interesting advantage. The user can define tolerances, scale and reorient parts, and validate parameters to avoid 3D printing mistakes during model manufacture. In this last step, you can export the files in .STL and .3MF formats, or send them directly to the 3D Builder application to prepare for automated 3D printing.
Software licence
Before purchasing this modeling solution, note that it is only compatible with the Windows 7/8/8.1/10 operating system. Whichever option you choose, Solid Edge 2020 gives you a free 45-day trial. Then there are four types of licences, depending on the features you need. Solid Edge Design and Drafting is the most basic version and is priced at $100 per month ($900/year). On the other hand, there is Solid Edge Foundation, which costs $230 per month ($2,220 per year). Then there is the Solid Edge Classic version which costs $290 per month ($2,760 per year). Finally, there is Solid Edge Premium, which offers all the advanced and most professional features of the software and costs $420 per month ($3,940 per year). In addition, because it is complex to use, it has free licences for students and teachers. This makes it easier for them to learn in schools and universities. You can get more information on the official website, HERE.
What do you think of Solid Edge? Have you ever used this software? Let us know in a comment below or on our Facebook and Twitter pages! Sign up for our free weekly Newsletter, all the latest news in 3D printing  straight to your inbox!