Family moved into social housing project with 3D printed house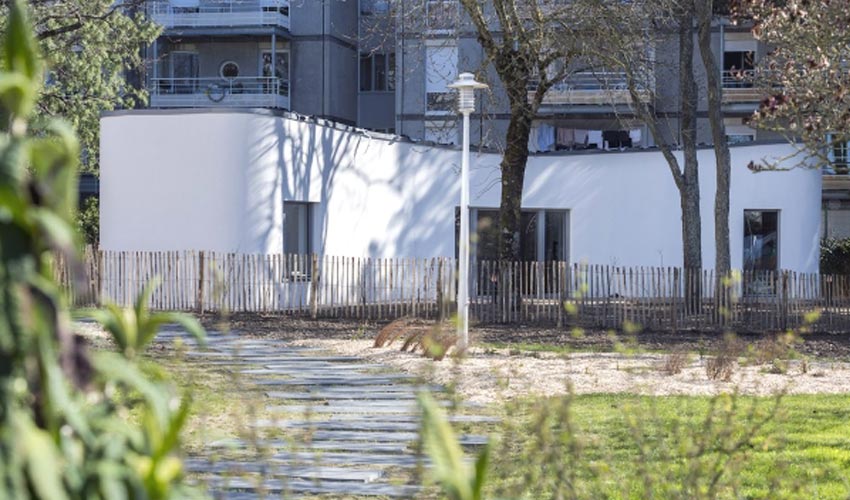 3D printing in construction have gained popularity over the past few years. Two years back the Yhnova project was launched, with the various stakeholders demonstrating how 3D technologies could be used to buildaffordable and sustainable housing. Now the 3D printed house in Nantes, France is inhabited: a family has just moved into the 3D printed social housing.
3D printing is increasingly seen as a viable solution in the construction sector, with initiatives aimed at demonstrating how it could become a response to the housing crisis. The Yhnova project is a good example, its main objective being to offer affordable social housing to families in Nantes. Franky Trichet, deputy mayor of Nantes explained: " The future of the project from the point of view of the city is twofold. The first is to see if we can integrate this type of construction. The second objective for us is to see if we can apply these principles of construction for other types of public buildings – such as sports halls or communal buildings . "
More economical and sustainable
After its inauguration last March, the 3D printed house of 95 square meters is now inhabited by a family of 3 children and their parents. Composed of 4 rooms, it was made thanks to a 3D printing process called BatiPrint3D, developed by researchers from the University of Nantes. It uses a robotic arm 4 meters long to and guided by a laser to deposit different layers of materials: a layer of formwork, a similar material to a foam for insulation, and then a layer of a concrete mixture. Thus, a wall made with this technology is thick, insulated and durable.
The 3D printing of the house took 54 hours, from there it will take approximately 4 months to add windows, doors and the roof. The cost of the construction would amount to €200,000 which is, according to the project stakeholders, 20% cheaper than traditional construction techniques. They even explain that they could possibly reduce the printing time to 33 hours!
As the Ramdani family dropped their bags in their new home, the father explains: " It is a great honour to be part of this project. We lived in a neighbourhood of social housing dating from the 60s. So this is a big change for us. Here we have a house and a garden, it's something else! "
"For 2,000 years there has been no change in the paradigm of the construction process. We wanted to sweep this whole process. That's why I say we're at the beginning of a story. We just wrote: "Once upon a time". And his work will "force" private companies to "take the pen" and continue with the narrative" said Francky Tricket, leader of the innovative board.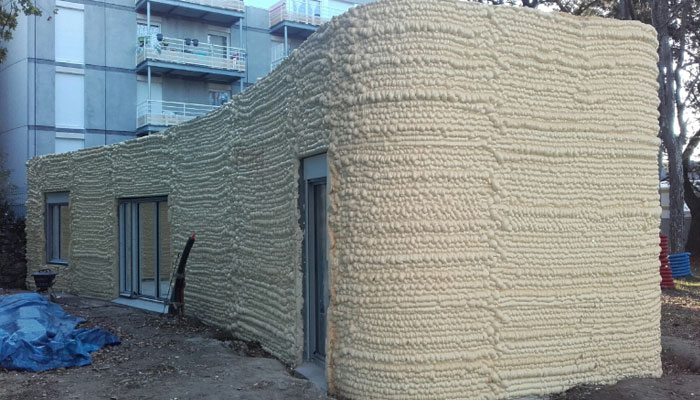 This experimental home will be equipped with a range of sensors and monitoring systems, to monitor the air quality, humidity and temperature of the house. This "smart home" will allow a reduction in energy costs. The house was also designed for disabled people, with wheelchair access and the ability to control everything from a smartphone.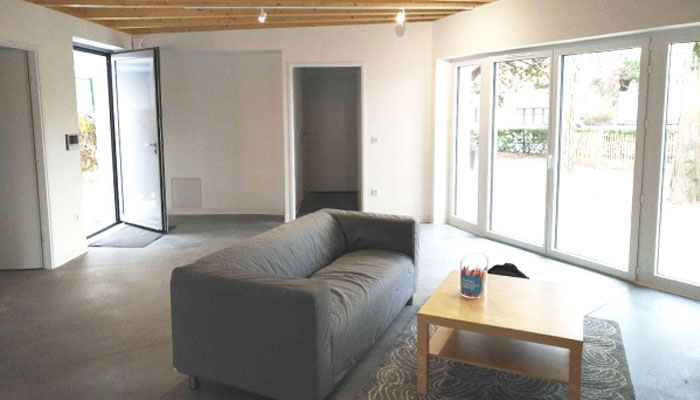 Benoit Furet of the University of Nantes explains that this project is only a beginning. He is currently on a 3D printing project of 18 houses in the north of Paris and a shopping center of 700 square meters. To be followed closely! In the meantime, find out more about the technology used on the project's official website.
What do you think about social 3D printed house? Let us know in a comment below or on our Facebook and Twitter pages! And remember to sign up for our free weekly Newsletter, to get all the latest news in 3D printing send straight to your inbox!