SLS 3D Printing Opens Up Small and Medium Batch Production in Diverse Industries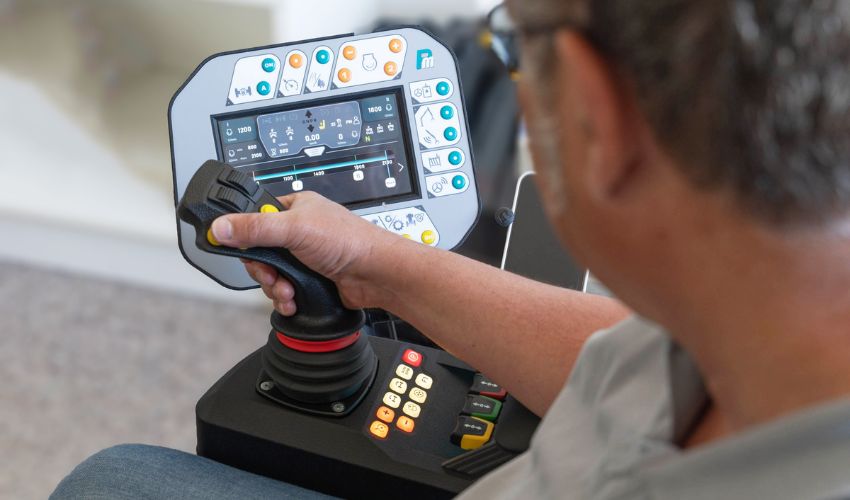 When it comes to benefits of 3D printing, two that are often mentioned are the ability to customize parts as well as to produce small to medium batches in a cost-effective manner. And that is certainly what Germany-based IBL Hydronic has found. In order to help produce custom control systems for machines and vehicles, among other applications, the company has turned towards selective laser sintering (SLS), namely the Formlabs Fuse 1 ecosystem.
Since its founding in 1987 by Dr.-Ing Thomas Löcher, IBL Hydronic has become known for its custom electronic, hydraulic and software solutions. It works in a number of sectors including, but not limited to, construction, agriculture and forestry and specialized machines and vehicles. The company predominantly produces its components in-house and also focuses on addressing the individual challenges and needs of each customer, developing specific solutions for each one. For these reasons, 3D printing, through Formlabs' Fuse 1 SLS 3D printer, provided the ideal solution.
And they are not the only ones who are benefiting from Formlabs's technology. In recent years, Formlabs has continued to innovate when it comes to their SLS and SLA solutions allowing for use in more sectors and for more applications.  The company will show and demo the Fuse 1+ 30W among other products at their booth (Hall 11.1, Booth E11) at Formnext 2022, including parts from IBL Hydronic. We took a closer look at how SLS 3D printing could be used for both functional prototypes and complex hydraulic end-use parts, as well as what else attendees can expect to see from Formlabs at Europe's premier additive manufacturing conference this year.
Using SLS 3D Printing for Custom, Automated Control Systems
When IBL realized that they had reached the structural and design limits of conventional production processes, they began to wonder if 3D printing could provide a solution. This was especially the case because the company, like many in the industry, tends to make vehicles and equipment in small batches, approximately 100 to 250 parts. This makes investing in large fleets of in-house production especially for traditional methods like injection molding impossibly costly.
After trying different 3D printing technologies, they invested in a Fuse 1 SLS 3D printer from Formlabs in 2019. Since then, the company has steadily increased its 3D printing operations to meet growing demands. Tom Heindl, technical product designer for 3D printing at IBL Hydronic, explains, "Having an SLS 3D printer means that we simply no longer have to use manufacturing methods such as CNC milling, turning, or machining. This of course saves us a lot of time, money, and also space." SLS 3D printing was especially attractive as it allows for printing without support structures, opening the door for even more valuable projects that they had not been previously able to accomplish.
Now, 3D printing plays a key role for the company in creating their own solutions. And the team has seen a number of benefits from the adoption of additive manufacturing. The first of course is the speed and flexibility that is offered by the technology. These advantages are fundamental to the development processes for new control modules allowing even large design changes to be implemented quickly and producing high-quality prototypes in only two to three weeks. Additionally, they are able to focus on the needs of their customers to an unprecedented level, a unique selling point in their market. The company also points towards ease of use and of course more cost-effective part production.
The importance of SLS 3D printing for the company can also be seen through the success of IBL's latest project, a control panel for an agricultural machinery manufacturer that had to be tailored to a specific machine. Not only was the project completed in record time, with the control module complete and ready to be presented after just one month, but SLS 3D printing enabled the creation of a design that was functional and visually appealing. The company expects to continue to scale up and continue broadening their horizons with Heindl concluding, "If we hadn't invested in our in-house 3D printers and learned the process, we wouldn't have gained certain customers."
Discover More About the Benefits of SLS at Formnext 2022
But of course, the case of IBL is just one of many applications that have been accomplished through the use of Formlabs' SLS and SLA 3D printing solutions. For those interested in learning more about the technologies, Formlabs will be showing more application cases with various users at Booth E11 in Hall 11.1 at Formnext. Along with IBL, attendees will be able to see examples from customers like Vital Auto, XSpecter or Deutsche Bahn.
Additionally, Formlabs will be showcasing a new solution at the show. The follow up to the Fuse 1 and the next addition to Formlabs' SLS series, the Fuse 1+ 30W, will be on display along with the Form 3+, Form 3B+, Form Wash, Form Cure, Form 3L, Form 3BL and 40+ high-performance materials. The Fuse 1+ 30W is especially exciting as Formlabs notes that it can print up to two times faster than the previous generation and has also unlocked the use of new, high-performance materials.
If you are interested in learning more about Formlabs, you can get a voucher for 50% off of your ticket from the company for the event HERE. Additionally, you can book a slot at the Formlabs booth with an expert HERE.
What do you think of the use of SLS 3D printing for small and medium custom batches? Are you interested in learning more about Formlabs at Formnext 2022? Let us know in a comment below or on our LinkedIn, Facebook, and Twitter pages! Don't forget to sign up for our free weekly Newsletter here, the latest 3D printing news straight to your inbox! You can also find all our videos on our YouTube channel.
*Cover Photo Credits: Formlabs