SketchUp: All You Need to Know Before Getting Started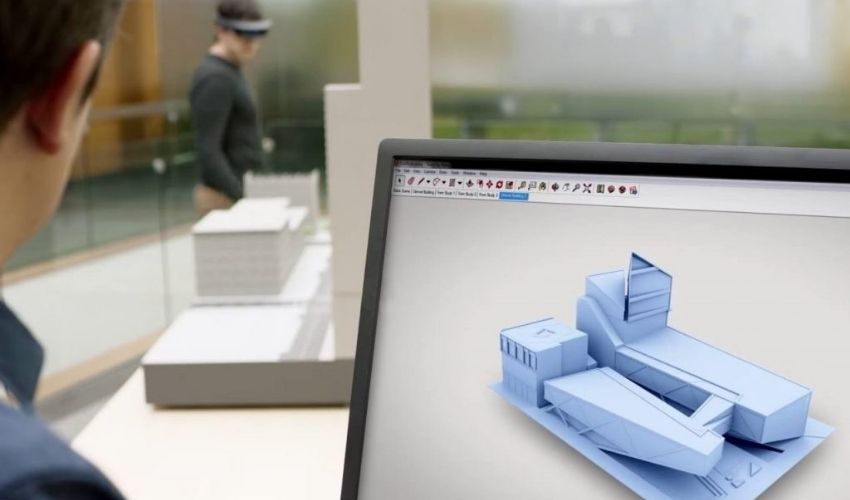 In the 3D printing industry, there are many 3D modeling software options that enable you to design your 3D printed projects. Some software solutions are very popular for additive manufacturing, even though they are not primarily dedicated to this purpose—such is the case with SketchUp; offering modeling, animation, and mapping and has become well known in the architectural sector for its ease of use. What are the features of SketchUp? We tell you more about the different plans and pricing options below.
The first version of SketchUp was released in 2000, initially published by Last Software. It was then bought by Google in 2006: the American tech giant sold the software in 2012 to California-based Trimble. There are now 4 versions of SketchUp: Studio with advanced pro features; Pro for all professionals; Shop for makers and designers; Free which, as its name indicates, is the free version of the solution, available directly from a web browser. Significantly discounted subscriptions are available for students and educators.
SketchUp Free, the Most Basic Version of the Software
SketchUp Free (formerly SketchUp Make) is a completely free and cloud-based solution—all you need is an internet connection. It allows all users to easily 3D model their project using a variety of tools. You will be able to draw lines, arcs, shapes, and all kinds of objects directly on the cloud. Painting, measuring, and displacement tools are also offered, allowing you to imagine any element. Additionally, and very importantly for 3D printing, the model you create can be exported as an STL file. After slicing your model, you can send it to the 3D printer.
This version also provides a library of free models for those who need a helping hand, called 3D Warehouse. The free version offers 10GB of storage in the cloud via Trimble Connect for easy project sharing. This solution is designed for personal use only. Note that you will not be able to add any extensions to this version, limiting your creative possibilities.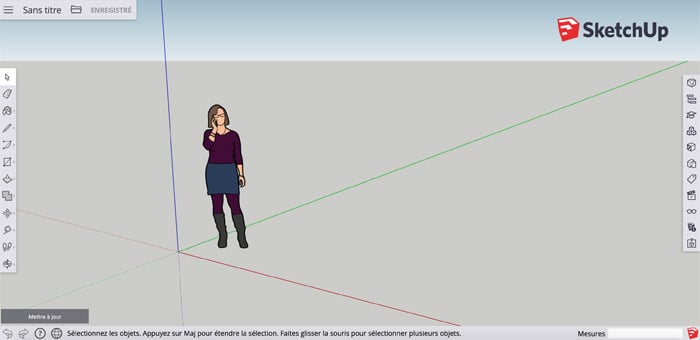 SketchUp Shop, A Version for Creators
This option offers advanced features compared to the free version and has been developed for professionals looking for affordable 3D modeling solutions. It is an intermediary solution between the Free and Pro version. It is intended for makers, creators, and designers as it allows them to realize construction projects and to visualize the model before manufacturing. In fact, SketchUp Shop unlocks all the limitations of the free version: the possibility to customize materials and styles, to visualize the hierarchy of your components, etc.
Storage space is unlimited. However, you cannot add extensions to the software on this version. Note that SketchUp Shop is adapted to 3D printing, allowing the export of projects in STL and OBJ formats. It also accepts DWG/DXF files in order to work with CAD software. This subscription runs $119 per year.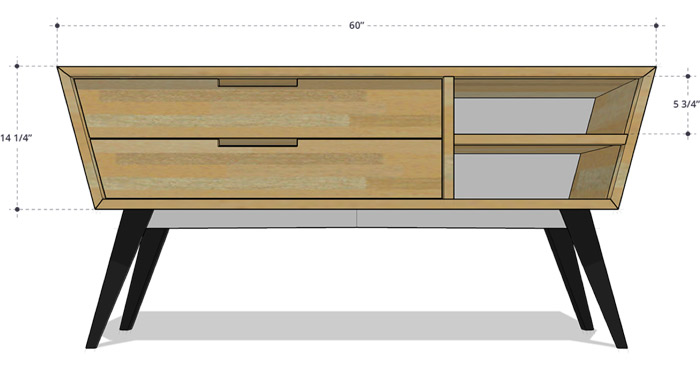 Pro V. Studio Subscriptions
With SketchUp Pro, you have the option to connect to the web version as well as desktop software. SketchUp Pro consists of three different programs: Pro, LayOut, and Builder. SketchUp Pro has advanced features for all professionals who need a complete modeling solution. You to create dynamic components, animations, use a 2D version on LayOut or make your own sketches. SketchUp Pro also offers an STL export format. You can get a free 30-day trial period then an annual subscription for $299.
In addition to all the features included with SketchUp Shop, with a Sketchup Studio subscription you can import and precisely model onto point cloud data using SketchUp's native toolbox, you can export to LayOut and document point cloud data in 2D, you're able to get real-time visualizations as you model and create and export professional photorealistic images, plus you can export fully rendered animations and 360° panoramas. The main between SketchUp Studio and SketchUp Pro difference is that the Studio bundle includes SketchUp's building performance analysis software, Sefaira. With Sefaira, you can run daylight visualizations and analyze factors that affect your building's thermal comfort, HVAC sizing, and energy use. The SketchUp Studio Subscription runs $1,199 annually.
What version of SketchUp do you use? Let us know in a comment below or on our Facebook and Twitter pages! Sign up for our free weekly newsletter, all the latest news in 3D printing straight to your inbox! You can also find more information on software for 3D printing HERE.