Sketchfab: The Platform To Visualize And Download 3D Models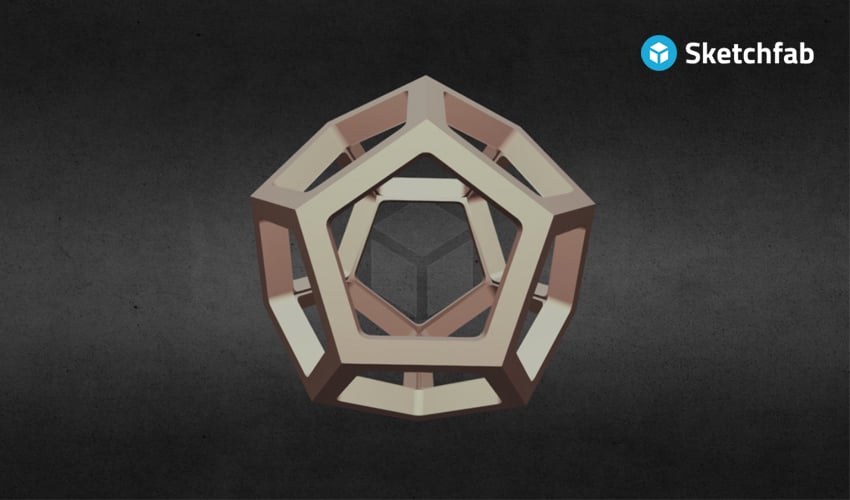 STL files are a key part of the 3D printing process, and today Many websites exist today to download them for free. The Sketchfab platform is one of the best known, mainly because of its wide variety of content and its 3D model viewer. This makes Sketchfab one of the most recognized websites by users and makers. Its fame is also due to the quantity of files and models that can be found; however, it is not as well known in the world of 3D printing as other sites such as Thingiverse for example.
Sketchfab was borne out of the need to visualize 3D designs in a more professional way, and not through two-dimensional images, as was previously the case. The site has grown very quickly and now has over 1.5 million members in its community, from amateurs to experts, engineers, artists and industry professionals. Sketchfab has raised over $9 million from the world's largest venture capital firms. So what are the features of this world-renowned platform?
Find Your STL File On Sketchfab
Sketchfab therefore includes millions of 3D models with different functionalities – for example, you can view models for virtual reality. Today we will focus on the market we are obviously interested in, that of additive manufacturing. To find printable 3D models, go to the search bar at the top of the homepage and type the keyword "STL" so that the platform can filter and find files that can be designed by a 3D printer.
Unlike some platforms, Sketchfab contains both free and paid 3D models. This is because some users did not want to lose their copyrights when they made their open-source files public. Sketchfab has therefore integrated a shop so that creators can monetize their work. To access these paid files, go to the top left-hand corner of the home page, where the option Buy 3D models appears. Once the cursor is positioned, a tab with several options will appear: to access the STL files, select 3D Printable.
The platform and its technology are integrated with the main 3D creation tools: Sketchfab is based on WebGL technology, which allows to dynamically display all types of 3D graphic elements in the window of a web browser. This is why the platform is compatible with all browsers, operating systems (Mac, Windows and Linux), desktops and mobile devices. Written on the website: "Sketchfab opens up a new era of creativity by allowing anyone to easily publish and find 3D content online. In addition, our store allows buyers and sellers to transact in 3D with confidence using our real-time viewer and model inspector."
Before you can do anything on the website, you will need to create a free account. This will allow you to interact with the community, upload files, comment, give our opinion, recommend and even share templates with other users. You can find more information on the Sketchfab website HERE.
Have you used Sketchfab before? Let us know in a comment below or on our Facebook and Twitter pages! Don't forget to sign up for our free weekly Newsletter, with all the latest news in 3D printing delivered straight to your inbox!