Sinterit presents its new generation of 3D SLS printers, the LISA 1.5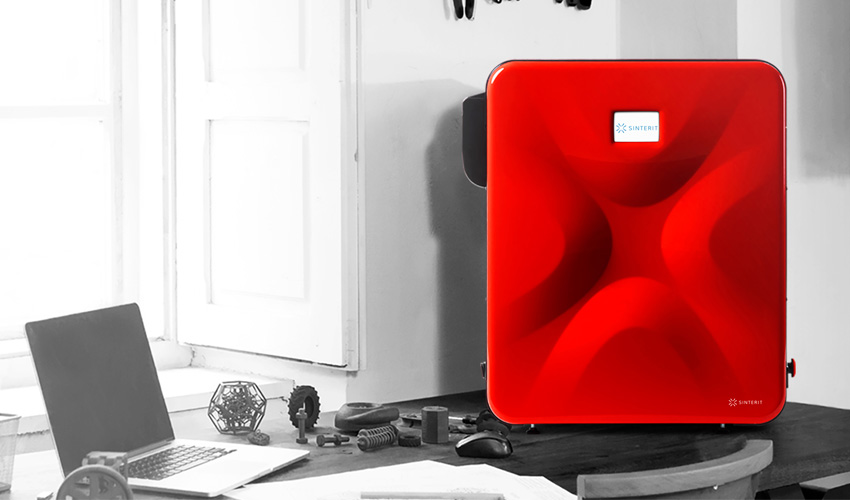 Three years after it was put on the market, the Polish manufacturer Sinterit reveals a new version of its SLS Lisa 3D printer . The startup was one of the first to offer a low-cost powder sintering machine and comes back with a solution that offers greater print volume and better temperature management. The LISA 1.5 is already available.
One thing is certain, the Polish startup is not stupid! Two months ago, it unveiled its second SLS 3D printer, the Lisa 2 , more focused on industrial applications, including more compatible materials. She wanted to focus on her original model, always keeping in mind their primary goal of making 3D SLS printing more accessible. A goal also pursued by other manufacturers like Natural Robotics with its VIT machine .
A larger SLS 3D printer
The changes to the 3D printer come mainly from feedback made by its users. Konrad Glowacki, co-founder of the startup explains: " We are more than happy that our customers around the world share their ideas and ideas about what needs to be changed or implemented at Lisa. real reactions from someone who uses your 3D printer . "
If we focus on what has changed and therefore on the technical specifications, the Lisa 1.5 has a maximum print size of 245 mm on the Y axis (against 227 for the first version). As the size of the print tray remains unchanged, the print area may be better heated and thus allow larger parts to be printed. In addition, Sinterit CEO Paweł Szczurek explains that LISA 1.5 hardware enhancements have resulted in better temperature management, which has ultimately increased print reliability. These include tighter seals and a protective glass.
According to the manufacturer, the user of this printer will also benefit from easier maintenance because it will have easier access to the printer cover and will benefit from a method of replacing the laser protection glass which reduces the time required to launch printing and cleaning time.
The LISA 1.5 is available for ordering for a price of 4990 €, a cost identical to its big sister. If you wants to get this SLS machine, go to the official website of Sinterit.
 What do you think of the new generation of LISA 1.5? Let us know in a comment below or on our Facebook and Twitter pages! And remember to sign up for our free weekly Newsletter, to get all the latest news in 3D printing send straight to your inbox!