Singapore Launches 3D Printed Component Into Space for the First Time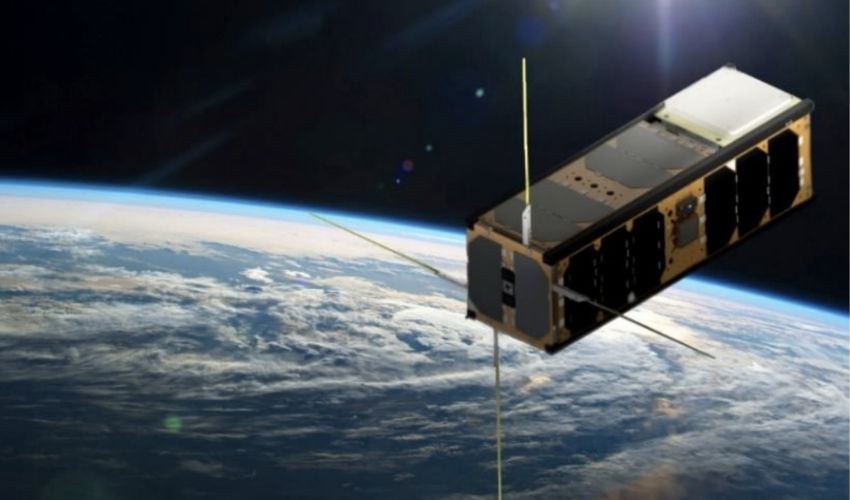 We often hear of the major 3D printing projects in space from companies like SpaceX and NASA, but the space race does not just include the USA. Singapore has proved itself part of the industry, with the launch of its first 3D printed component into space. The Zeus-1 satellite was launched on December 18th from Cape Canaveral, Florida, a common site from which space-bound capsules are launched. The satellite was on board the Falcon 9 rocket from SpaceX.
The project was led by Qosmosys, an international private spacetech company with headquarters in Singapore. They collaborated with NuSpace and Creatz3D Singapore to launch the first locally developed 3D printed part. The use of additive manufacturing was an obvious choice for the team: with the usual method being CNC/metal sheet forming, which involves cumbersome folding and sawing, the 3D printing is more cost effective and offers faster results. 
"The proposed original design was a sheet material, which could cost up to $4,000 to $5,000  and requiring a long lead time of at least three weeks for a machine manufactured component to reach us, whereas 3D-printed parts took only 2 to 3 days," said Ng Zhen Ning, CEO & Co Founder of NuSpace.
Not only did this method have a shorter lead time, it offered a significant weight reduction on the final mass of the part. The final mass was 362g, a reduction of at least 50% from the estimated 800g which the part would have weighed had the traditional method been used. The weight savings result in faster acceleration: if the same force is applied to two objects, the lighter one will have more acceleration. This rule is Newton's second law of motion. The benefit of a lighter space craft is that to produce the same acceleration, less force is needed, and hence less propellant must be used in launch.
This is not Singapore's first venture into space. The Singapore Space Industry offers a range of services, including 'ride-sharing' (sharing space on board a launch with another country), orbital products, and system integration, which brings together for example the launch services and the propulsor from different companies. However, to our knowledge this is the first example of 3D printing being involved in space research by the city-state. It may remind you of the recent satellite launch by Uganda, which carried a 3D bioprinter to be used for tissue experiments in zero-gravity.
What do you think of Singapore's venture into space, involving 3D printing? Let us know in a comment below or on our LinkedIn, Facebook, and Twitter pages! Don't forget to sign up for our free weekly Newsletter here for the latest 3D printing news straight to your inbox! You can also find all our videos on our YouTube channel.
*All photo credits: Creatz3D