Silent Auction to Support Ukraine Launched by Leading 3D Printing Companies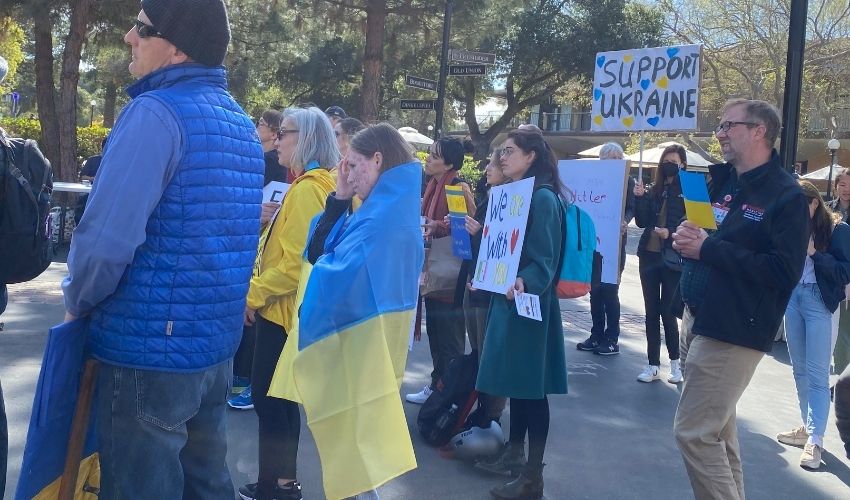 For the past weeks, the world has looked on in horror at the devastation that is happening in Ukraine as a result of the ongoing conflict with Russia. There have been thousands of deaths and injuries with at least $600B in property damage and unfortunately it does not seem like it will be stopping anytime soon. As a result, people all over the globe have banded together to offer help wherever they can and of course the 3D printing community is certainly no exception. And now, just in time for Rapid + TCT 2022, there is yet another effort to help Ukrainians. The Together We Are Strong initiative will be hosting a silent auction in order to raise money to go directly to Ukraine.
Similar to the response to the COVID-19 crisis, since the beginning of the invasion, people in the 3D printing community have worked to help the Ukrainian people in their fight. This has taken many shapes including sending 3D printing tourniquets, stopping work with Russian customers, and more. Indeed, almost immediately after the Russian invasion, the Together We Are Strong initiative was founded by some of the leading companies in 3D printing. The silent auction is their latest effort to help support the warn-torn country and is lead by Nexa3D, EOS, BigRep, Wohlers Associates, powered by ASTM International, SYGNIS, Digital University, and 3YOURMIND. Sarah Goehrke, Senior Director, Strategic Communications and Ecosystems, Nexa3D; and Board Director and Head of DEI, Women in 3D Printing as well as one of the organizers of the auction, expanded "The global AM industry has shown incredible resilience and empathy in the face of crisis. We've seen this exemplified through crisis especially over the last several years, first with consortia forming to address immediate medical needs in the face of a terrible pandemic, and again earlier this year in the face of deadly aggression. The Together We Are Strong community formed quickly, with exemplary leadership from some of the biggest names and companies in our industry."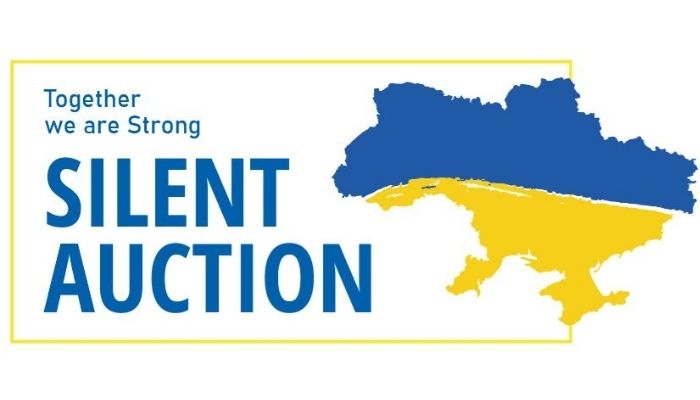 A Silent Auction for Ukraine During RAPID + TCT 2022
As the name suggests, a silent auction is a type of auction where instead of using unlike most it does not have an auctioneer present. Rather, attendees are able to see all the items for sale and then bid silently and anonymously on a bid sheet. In this case, it will be hosted virtually on Allegro, with funds raised and distributed with the aid of Digital University. The platform will be live on Monday, May 16th, though bidding will open at the same time as RAPID + TCT 2022 on Tuesday, May 17th at 10am ET. It will close at 12pm ET on Thursday, May 19th. All proceeds will go directly to support either the advanced manufacturing of parts needed now for medical and aerospace or educational workshops to train Ukrainian refugees in 3D printing technologies, both of which are an extension of ongoing projects already implemented in Ukraine.
Some of the items available include five copies of the 2022 Wohlers Report, a one year license from 3YOURMIND, a unique 3D Printed violin from EOS and new printers from Nexa3D, among many others. Talking about the auction, Goehrke concluded, "Gathered together with incredible speed, these donated items and participating companies show the fast-paced movement and empathetic support that, to me, are synonymous with the best of additive manufacturing. In working with participating companies, other organizers, and the NGO ensuring appropriate collection and distribution of funds, I have been blown away by the strength of the human spirit. It's humbling to lead this project, especially knowing 100% of all money raised will route directly to continue to build the resources and educational opportunities available to Ukrainians." You can find out more HERE or donate something directly to the cause HERE.
Will you participate in this silent auction to support Ukraine? Have you seen other ways in which the 3D printing community has worked to help Ukraine? Let us know in a comment below or on our LinkedIn, Facebook, and Twitter pages! Don't forget to sign up for our free weekly Newsletter here, the latest 3D printing news straight to your inbox! You can also find all our videos on our YouTube channel.
*Cover Photo Credits: Suiren2022, CC BY-SA 4.0 via Wikimedia Commons