Siemens Mobility further invests in 3D printing to support rail maintenance operations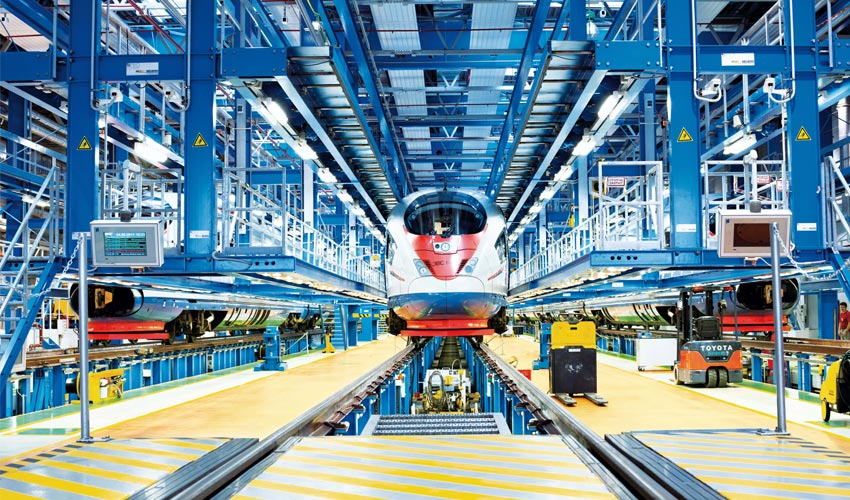 Siemens Mobility Services is continuing its collaboration with the manufacturer Stratasys by investing in new Fused Deposition Modeling machines: these are expected to be used for maintenance operations in Russia, particularly on Velara trains for the RZD railway company. According to Stratasys, two Fortus 450mc printers have already been installed in Saint Petersburg and Moscow which will allow the Russian company to be more agile in the production of quality components and their maintenance.
Ensuring the proper functioning of a train is not always easy given the number of parts needed: when a spare part fails, it cannot always be repaired – the model may no longer exist and its production alone may be too expensive using conventional manufacturing methods. Additive manufacturing overcomes these limitations because it can create parts on demand from a simple 3D model. The user also does not need to print thousands of parts to reach a break-even point. These are key advantages in the railway sector and it is not the first time that Stratasys' solutions have been used – Angel Trains had equipped some trains with 3D printed parts. The manufacturer has developed materials that meet the regulatory certifications required for 3D printed spare parts for train interiors.
3D printing of spare parts: a winning bet for the railway industry
This time we focus on Russia, where Siemens Mobility will design 13 additional trains for RZD, as well as providing maintenance and servicing for the next 30 years. These will be added to the 16 existing trains. The installation of two Stratasys machines will enable the railway company to produce spare parts and optimize its maintenance operations. It is part of Siemens Mobility's "Easy Sparovation Part" project in Russia, which aims to create a digital inventory of custom train parts to facilitate their replacement by using 3D printing when necessary. A project that has already been successfully developed in England and Germany.
Alexey Fedoseev, Customer Service Manager of Siemens Mobility Russia, added: "Stratasys' FDM 3D printers give us the opportunity to produce parts in-house in a cost effective manner, partially eliminating the need for warehousing or tools for a selected range of items. We have already seen the success of Siemens Mobility's Easy Sparovation Part business in Germany, where this technology has enabled us to achieve time savings per part of up to 95% compared to traditional manufacturing methods".
You can find more information on this project on Stratasys' official website. Let us know what you think in a comment below or on our Facebook and Twitter pages! Sign up for our free weekly Newsletter, all the latest news in 3D printing straight to your inbox!