Siemens to invest £27m in a new 3D printing factory
Published on March 27, 2018 by
Niru K.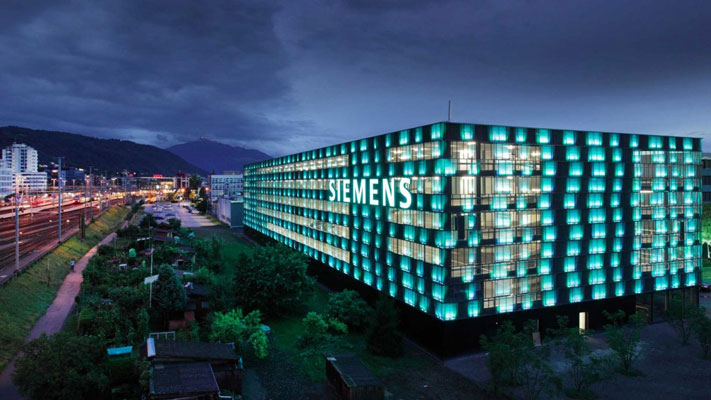 Siemens, a global technology company, is investing up to £27m in a 3D printing factory for Materials Solutions LTD in Worcester, UK, to create a global centre of excellence for additive manufacturing.
The new building, set to open in September 2018, will enable it to increase its fleet of 3D printing machines from 15 to 50 over the next five years and support the creation of more than 50 high quality manufacturing jobs in Worcester. Siemens acquired an 85% stake in Materials Solutions Ltd back in 2016, recognising the potential of a company whose Selective Laser Melting (SLM) technology manufactures high performance metal parts for automotive, power generation and aviation industries.
Materials Solutions has already produced world's first 3D printed gas turbine blades – one of the most challenging applications for the technology. "It is one of the most challenging applications for metal additive manufacturing," says Dr Markus Seibold, head of additive manufacturing in Siemens Power & Gas. "If you can print a turbine blade, you can print pretty much anything."
Siemens 3D Printing Factory
Materials Solutions has grown its business over the last two years. It has developed proven applications and a supply chain for some of the world's most advanced engineering companies operating in a broad range of industries. The company also works closely with Siemens' Power & Gas Division and it is anticipated that it will manufacture thousands of parts for use in Siemens power generation equipment over the coming years.
The new factory will be fully powered by Siemens Digital Enterprise solutions, an end-to-end portfolio comprising software-based systems and automation components which cover all requirement arising along the industrial value chain and harnessing the potential of digitalisation.
Siemens UK CEO, Juergen Maier, says that the investment in the new facility "underlines our belief that there is huge potential for innovation and growth within the additive manufacturing sector. It is also the next step towards achieving our ambition of pioneering the industrialisation of 3D printing, and demonstrates how we are leading the way for the fourth industrial revolution."
Materials Solutions' general manager, Phil Hatherley, predicts that it will help to "achieve a shift in the perception of 3D printing from being a technology associated with prototyping, to a viable option for the serial production of additively manufactured parts".
UK business secretary Greg Clark says that the factory "will produce a game-changing technology that has the potential to transform the UK's industrial base".
What do you think of this new investment from Siemens? Let us know in a comment below or on our Facebook and Twitter pages! Sign up for our free weekly Newsletter, all the latest news in 3D printing straight to your inbox!