SHINING 3D Demonstrates the Capabilities of its 3D Scanners and Printers During Formnext 2022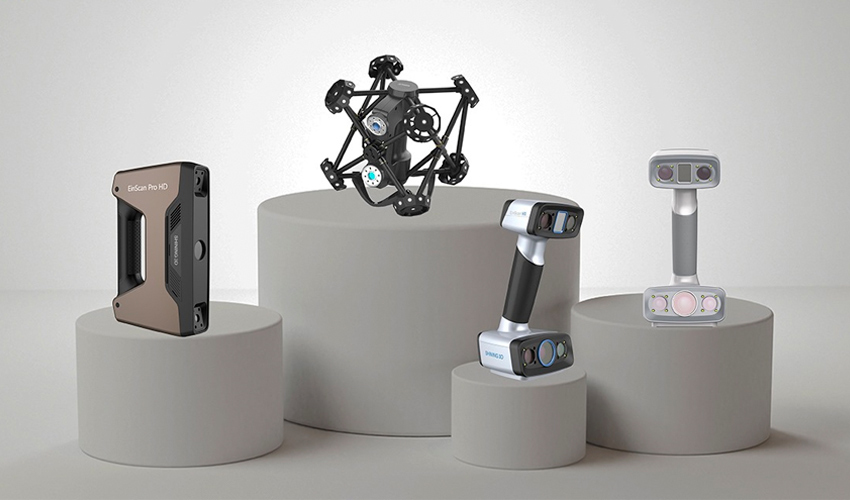 The 2022 edition of Formnext is taking place this week in Frankfurt. The international event dedicated to additive manufacturing will be taking place in 50,000 square meters with more than 730 exhibitors gathering. It is undoubtedly a unique opportunity for companies to showcase their innovations to attendees, as well as demonstrate the immense possibilities of 3D technologies. One of the companies participating in this ecosystem is the international company SHINING 3D, located at booth E21 in Hall 12.1. With its 3D scanning and printing solutions, SHINING 3D has been part of the Formnext family since the beginning of the fair back in 2015. In this new edition, it hopes to demonstrate the full potential of its solutions to attendees. But what will they really find at the company's booth? And what are the latest innovations it is presenting during the fair? We took a closer look at what you can expect.
Since its creation in 2004, SHINING 3D has positioned itself as a leading global provider of 3D digital technologies. Moreover, they have increased their number of employees sevenfold since 2017, highlighting the growth they are experiencing. In their home country of China, they are already considered as one of the main drivers of technology standards. Their solutions span the entire digital manufacturing workflow, including part scanning to design, production and inspection. The main mission? To come up with a complete, end-to-end system for customers in a multitude of different applications and industries. In terms of its participation at Formnext, the company comments, "We grew with the show and have become an established supplier and reliable partner in the high precision 3D digitizing industry and more." Compared to last year, SHINING 3D will be showcasing new equipment and products, so that people can touch and experience the advancements of 4.0 technologies.
Latest Releases and New Products
SHINING 3D will present its new developments at Formnext booth 12.1 – E21 together with a young, dynamic and international team, formed by people from more than 7 different nationalities. Users will be able to find a bevy of solutions starting with an exhibition of the new FreeScan UE Pro, a 3D laser scanner that, besides being portable, is the most multifunctional digitizing solution developed by the company. What is perhaps one of the key aspects of this scanner is the scanning modes for various functions, with metrology-grade accuracy down to 0.02 mm. This allows for consistent and highly accurate final results. If you want to know all the features of the new FreeScan UE Pro, you should know that SHINING 3D has it on display at its booth at Formnext.
Another of this year's big news for SHINING 3D is the introduction of the so-called Einstar. Launched last October, this new portable 3D scanner is the company's most affordable, developed with the aim of making technology accessible to everyone. Despite being a low-cost product, it is capable of providing users with full-color, high-quality results. In fact, it can capture high-density data in the form of a point cloud with a distance between points of up to 0.1 mm. However, in terms of digitization, the company is not stopping there; they also recently released several significant software upgrades for their industrial line of 3D scanners. In this way, customers can benefit from the lifetime enhancement of their 3D scanner's software and capabilities. Also noteworthy is the success of its EinScan brand, with a range of solutions covering scanning requirements from entry level to professional level, including metrological features for end-use manufacturing applications.
Apart from the products launched earlier this year, the manufacturer will also feature other 3D solutions. This includes both other product ranges for 3D scanning (EinScan, OptimScan, etc.), as well as resin additive manufacturing machines, with its high-precision AccuFab-L4K printer. To this we can add the presence of an advanced ecosystem of 3D solutions aimed at digital dentistry. Thanks to intraoral and desktop scanners, dental laboratories can create all kinds of parts adapted to their patients' needs. During Formnext we will also see some examples of dental models to understand the benefits of integrating this production process in dentistry.
SHINING 3D and its Presence at Formnext 2022
In short, SHINING 3D's participation at Formnext is certainly one that attendees can anticipate. As they have promised, they will showcase the next generation of end-to-end solutions in digital manufacturing: 3D scanning, design, 3D printing, and inspection. In addition, they have a surprise for booth visitors: a product selector. With this, attendees will have the opportunity to experience first-hand the first interactive and understandable 3D scanning product selector designed to help evaluate which product is best suited to meet all their 3D scanning needs.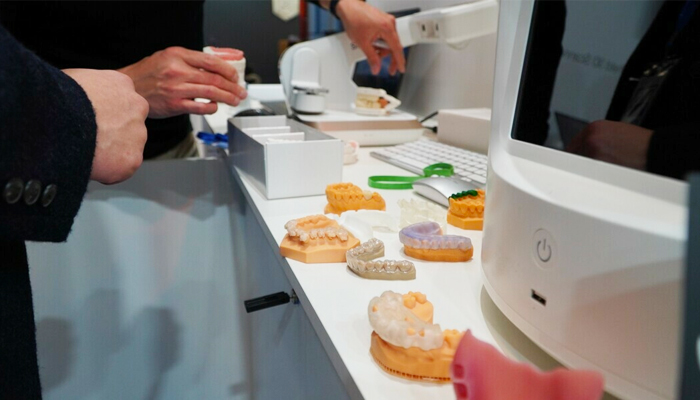 They will also conduct daily presentations with experts and examples of real applications of their products, such as those for digital dentistry. The team further notes, "At SHINING 3D innovation is the result of close communication with our community, we care about solving industry problems. We are very excited to meet with the additive manufacturing community face-to-face at Formnext, one of our all-time favorite trade shows." With a variety of technologies and products, the company encourages the integration of new technologies to customers, enabling the development of brilliant new ideas. You can learn more about SHINING 3D and its Formnext offerings here.
What do you think of SHINING 3D's participation in Formnext? Let us know in a comment below or on our LinkedIn, Facebook, and Twitter pages! Don't forget to sign up for our free weekly Newsletter here, the latest 3D printing news straight to your inbox! You can also find all our videos on our YouTube channel.
*All Photo Credits: SHINING 3D