Shapeshift 3D on developing AM software for mass customization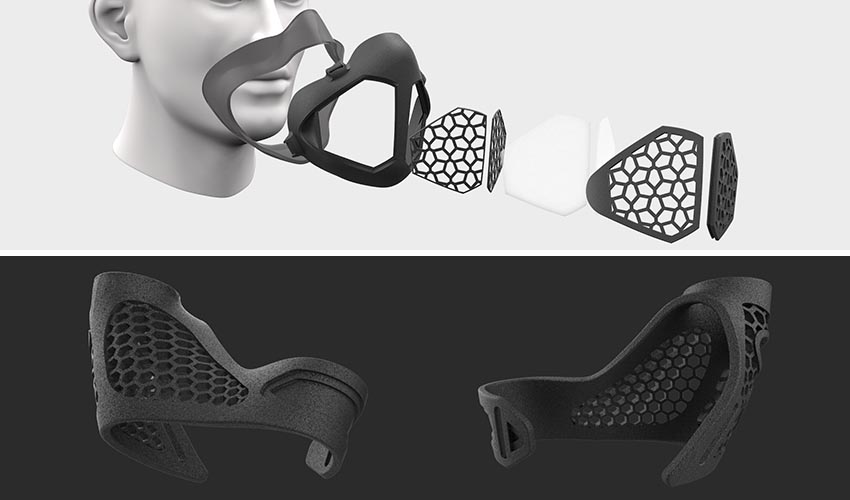 Shapeshift 3D develops software to streamline and digitize the production process from 3D scanning to 3D printing of customized wearables. One of the main benefits of additive manufacturing is that it enables a great degree of design freedom, meaning that objects can be personalized and custom-made to fit the different needs of customers. Having understood this need for mass customization, Shapeshift 3D provides the tools to produce compliant, high performing, and aesthetically appealing wearables. We spoke to Founder Jonathan Borduas to learn more about Shapeshift 3D and how the company aims to offer mass customization.
Can you present yourself and tell us about your relationship with 3D printing?
During my undergraduate studies in physics engineering, I led many technical initiatives in line with my passion for hands-on high-tech development. My fascination for digital fabrication and mass customization traces back to when I built my first 3D printer in 2009, when I was the first individual in Quebec (Canada) to have one at home. While pursuing a postgraduate degree in Innovation Management, I cofounded my first venture where I was focused on developing solutions for 3D printed custom-fit orthotics.
Shapeshift 3D is a comprehensive software solution that supports the entire digital value chain, from initial scanning to additive manufacturing, while ensuring that the resulting product meets manufacturing, functional and performance standards without imposing any design constraints. Both 3D scanning and 3D printing are enabling technologies for Shapeshift 3D. Any new advances in those fields opens new doors for us. For example, we are excited about the potential of non-planar 3D printing by Kupol to maximize the absorption efficiency of football helmets.
Why did you decide to launch Shapeshift? Who is this software for?
Shapeshift 3D is a software spin-off of my past venture. It is devoted to democratizing mass customization, in other words the manufacturing of custom-fitted products at mass-production efficiency. Our software is made for innovative designers and manufacturers who want to bring their products to the next level through leading-edge technology. Automated customization creates value by reducing labor costs, eliminating processing bottlenecks and ensuring repeatability, all this while offering optimal comfort and performance for customers.
Our patent pending solution enables an easy, efficient, and repeatable scan-fit-print process for the most complex applications. It reduces order-processing time from hours to minutes, and it essentially removes the risk of do-overs. Other software are complex to use and require experts in CAD parametrization. The manual aspect of traditional customization requires specialists to perform repetitive tasks, which makes scaling impossible and restricts product design. Shapeshift 3D creates a scalable flow while supporting complete design freedom, giving manufacturers the opportunity to innovate and distinguished themselves from their more traditional competitors.
Can you explain in more detail what you mean by "ready-to-print customization"? How does it work?
"Ready-to-print customization" is automatically fitting a 3D product's model to a client's 3D scan while maintaining compliance to medical, manufacturing, functional, performance and branding requirements. Our software streamlines the process from body scans to 3D printed customized wearable goods through automation made possible by our proprietary suite of algorithms enriched and validated with machine learning. Through smart shape topology recognition, our software can also integrate an entire catalogue of styles and models seamlessly and automatically, in hours instead of the months and even years required by current, non-automated processes. Our high-level modeling language enables products customization at scale, in the same price range as their mass-produced counterparts. This solves the high production costs, variable quality, labor intensity and non-replicability problems of existing custom production solutions.
What are the main benefits over traditional customization on CAD software?
The key differentiating factors of Shapeshift 3D are its automation capacity and its ability to deform 3D templates while respecting constraints. By combining deterministic algorithms and artificial intelligence, our software can fully automate the customization of a product template to a scan of the customer. This allows for cost and time efficiency and high scalability as everything can run on the cloud from anywhere in the world. Preserving requirements and defined tolerances throughout the customization process is what really gives value to the product. Manufacturers want their products to be branded and certifiable while customers want effective equipment and a choice of aesthetic styles. The two perspectives just cannot be reconciled without constraint preservation.
We differentiate ourselves from the traditional CAD software providers with our fundamentally different approach. We are developing a new CAD paradigm; we use Adaptive Modeling instead of generative design such as Parametric and Direct Modeling. Other mainstream CAD software are not template-based, they can only handle deformation of low complexity objects and, in a general manner, offer less value for the manufacturer and the customer.
What are the applications possible with such a software?
Combining our technology and our additive manufacturing expertise, we allow complete design freedom for client-specific 3D printed wearable such as medical devices, protective equipment, footwear and eyewear. What we usually see in 3D printed products is a tradeoff between affordability, performance, styling and custom-fit. That explains why there is currently no large-scale adoption of 3D printed custom solution for wearables. A great example of what we enable is a custom knee brace one of our customer made that was both the lightest and ranked by independent study as the best in the world to improve patient's quality of life. Upon adopting Shapeshift 3D, the customization time for one of those braces went from over 10 hours to under 20 minutes.
What are your plans for the future?
Our ultimate aim is to disrupt the customized goods market and initiate a paradigm shift in the manufacturing industry. We are currently working on bringing to market high-end respiratory face masks, football helmets, and orthotics & prosthetics devices for the whole body. Our short-term objective is the successful commercialization of the Beyond-Fit respiratory face mask, an initiative we launched as a response to COVID-19. This ongoing crisis propelled 3D printing to the center stage. The world now sees what it can do to save lives, and how easily it enables smart, adaptable supply chains. We are capitalizing on that momentum to bring additive manufacturing and personalized products to new verticals, pushing forward the boundary of performance to improve quality of life and public safety.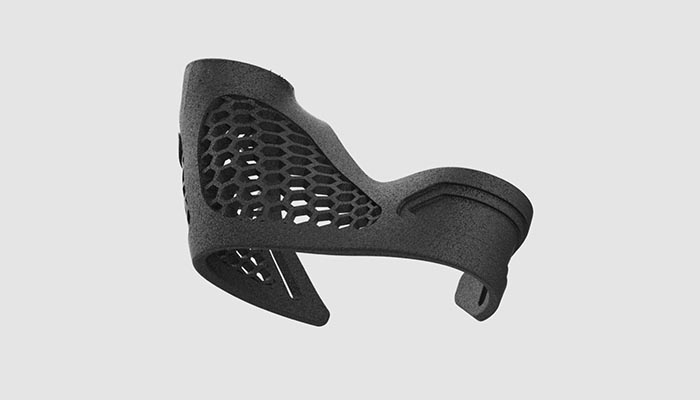 Any last words for our readers?
We all know that 3D printing and mass customization are the future of manufacturing. Let us seize the moment and turn that vision into today's reality. You can learn more HERE.
What do you think of mass customization using AM? Let us know in a comment below or on our Facebook and Twitter pages! Sign up for our free weekly Newsletter, all the latest news in 3D printing straight to your inbox!