Shadow M1: The Eco-Friendly 3D Printed Electric Bike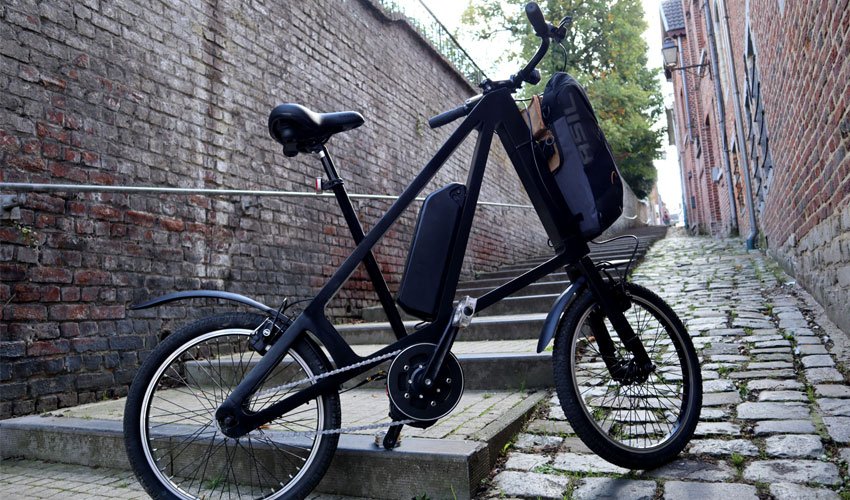 Shadow is a Belgian start-up that has just launched its first 3D printed electric bike. The Shadow M1 integrates a 3D printed frame made of CO2 neutral and biodegradable biopolymers, on a large format FFF machine. The objective is to offer a bike that is eco-responsible, with materials that are more respectful of the environment. The bike is developed, manufactured and assembled in Belgium, minimizing transport flows, costs and the associated carbon footprint. The Shadow M1 has a range of about 70 km and is available from €2,499 (~$2,445), without accessories.
Electric bikes are increasingly present in our cities, aiming to replace cars and thus reduce our environmental impact. According to statistics from the Light Electric Vehicle Association, in 2021 the U.S. imported nearly 790,000 electric bikes, a significant increase from the 463,000 in 2020. Indeed, it seems that these so-called e-bikes are even out-selling electric cars in the country. And this trend is only being replicated worldwide. This is undoubtedly what pushed Shadow, over the course of 3 years, to develop an electric bike that is more respectful of the environment, notably thanks to its use of additive manufacturing.
The manufacturing of the bike starts on a design software where Shadow enters the biometric data of the customer in order to adapt the dimensions of the frame. The frame is then sent to the 3D printer, a large format FFF machine – whose brand is unknown – which extrudes a biodegradable and CO2 neutral filament. Adrien Pire, founder of Shadow, adds: "The 3D printer is a revolutionary technology in terms of design. It allows us to create durable bikes that perfectly match the morphology of each customer. Indeed, each cycle is custom-made, this thanks to the biometric data provided by the customer."
The battery is also manufactured directly in the workshop of the Belgian startup, with a low cost for the reconditioning (less than 10% of the value of the bike). The assembly of this one was thought to be the simplest possible. The battery has a power of 36v 11.4ah (400wh) to travel about 70 km, but you can choose an upgrade to push the autonomy to 100 km. Finally, the electric bike is equipped with hydraulic brakes to guarantee a good safety, equipped mudguards and a saddle adapted to each cyclist. You can also choose different accessories to enhance your experience. Shadow M1 is currently available starting at about €2,499 (~$2,445) and will be delivered in February 2023.
If you are in Belgium, you should know that Shadow is organizing an open house on October 22nd in its premises located in Nivelles to show its 3D printed electric bike. Find more information HERE.
What do you think of the Shadow M1? Let us know in a comment below or on our LinkedIn, Facebook, and Twitter pages! Don't forget to sign up for our free weekly Newsletter here, the latest 3D printing news straight to your inbox! You can also find all our videos on our YouTube channel.