Top 15 Best DIY 3D Printer Kits
Published on August 13, 2019 by
Alex M.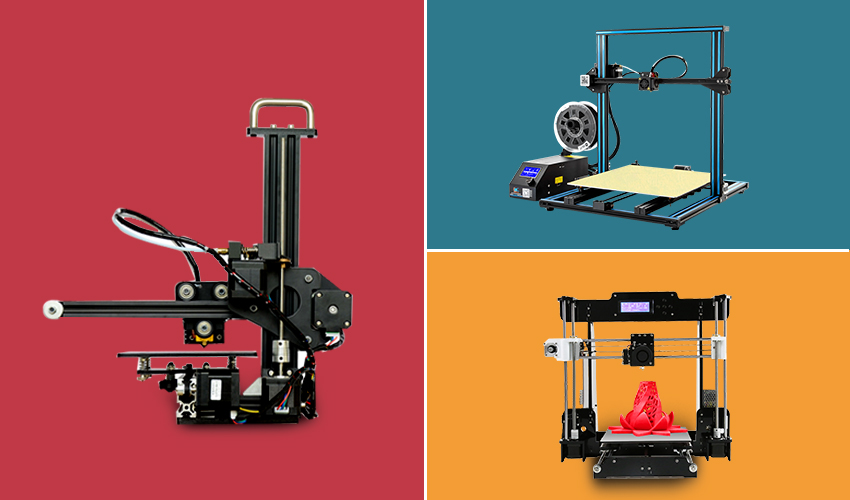 Most FDM 3D printers are now sold as Plug & Play models. However, this wasn't always the case. The origins of these 3D printers trace back to the RepRap project, started by Adrian Bowyer in 2005. This movement still continues today through some 3D printer kits and DIY 3D printer enthusiasts, most notably the Prusa kits. We have already listed the Best Low Cost 3D Printers, but now we have searched for the best DIY 3D printer kits out there. This listing is ranked by price, and not from best to worst.
1. Sintratec Kit, an affordable SLS 3D printer
Based in Switzerland, the Sintratec startup has developed one of the first low-cost 3D printers, Sintratec Kit based on laser sintering technology. It first appeared following a fundraiser campaign on Indiegogo in 2014, the firm today markets its machine as a kit. This is the only 3D printer on this list that uses SLS, as it is a more expensive technology. It is available for €4,999 ($5,610) – SLS printers are usually around €200,000 –  the Sintratec Kit is capable of producing PA12 nylon parts and presents a maximum build volume of 110 x 110 x 110 mm. The startup explains that it takes about 4 days to assemble this 3D printer, however you can see it as the price to pay to access laser sintering so cheaply! For more information, you can visit their site HERE.
2. Tobeca 3
The Tobeca 3 is the third version of the 3D printer made by the French manufacturer Tobeca. It is a more ergonomic and user-friendly version. It has a print volume of 200 x 200 x 250 mm and a print speed of up to 300 mm/s. It's adapted for professional use while remaining accessible to individuals who would like to assemble a 3D printer. Available from €1,320 ($1,480), it will allow the creation of complex pieces with technical materials. For more information click HERE.
3. Moai, an SLA 3D printer kit
In 2016, Chinese manufacturer Peopoly launched its Kickstarter campaign to finance its new SLA kit machine called Moai. After a great success, it is quickly delivered worldwide thanks to a very attractive price for a photopolymerization machine – it costs approximately $1,295. Moai offers a printing volume of 130 x 130 x 180 mm as well as a laser beam of 70 microns and a layer thickness between 10 and 200 microns. It is compatible with any resin on the market. Allow about 4 hours to assemble the machine – for your information a pre-assembled version is also available.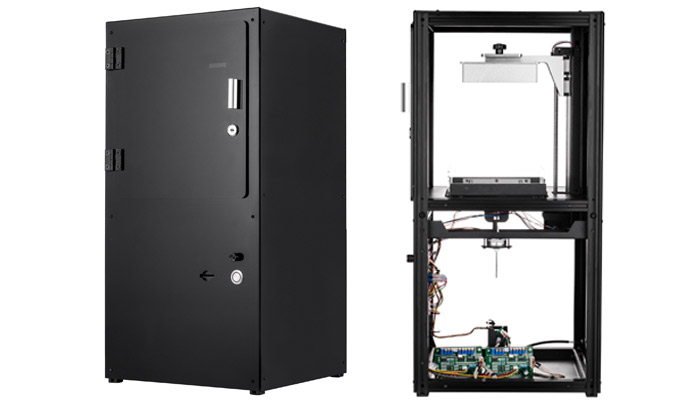 4. BQ Hephestos 2, a quick kit to assemble
After developing many high-tech products (smartphones, tablets, etc), Spanish manufacturer BQ first entered the 3D printing market in 2013 with the Witbox. Recently, they unveiled the Hephestos 2, a 3D printer kit which is an improved version of the legendary Prusa i3.
With a build size of 210 x 297 x 220mm, the Hephestos 2  is capable of printing 50 micron layers at 200mm/s speed. It is easy to assemble (less than two hours depending on the manufacturer) and at €929.90 ($1,042) (make it the perfect kit to start 3D printing. A cheaper version, the Hephestos 1, is also available from €629.90. You can compare the Hephestos 2 in our comparator here. In addition, you can compare all BQ 3D printers HERE.
5. Vertex kit
The Vertex 3D printer is produced in the workshops of the Velleman manufacturer, a reputable company in the electronics sector founded in the 1970s. It is one of the few printers to offer a transparent chassis, and includes a glass tray and double extruder option. With a build volume of up to 180 x 200 x 190 mm for a layer thickness of between 50 and 200 microns, it's a solid option. The single-extruder version is available from €599 ($672). Compare the Vertex's specs in our comparator HERE.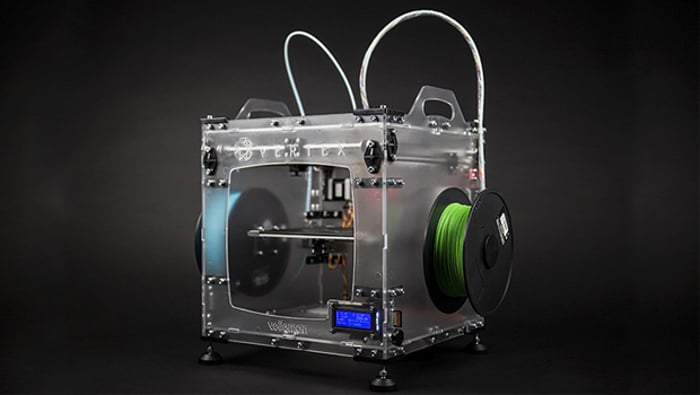 6. Prusa i3 MK3S, the well-established DIY 3D printer kit
The Original Prusa i3 MK3S is the successor of the award-winning Original Prusa i3 MK2 3D printer. With the rebuilt extruder, a plethora of sensors and the new magnetic MK52 heatbed with replaceable PEI spring steel print sheet, it is their best version as of yet. With a printing speed of 200 mm per second, this 3D desktop printer has a 250 x 210 x 210 x 210mm printing tray. It can print on almost all thermoplastics, including nylon and polycarbonates. On its official website, you can find the assembly instructions, validated by the whole community. It is available in kit form from 769 € ($862).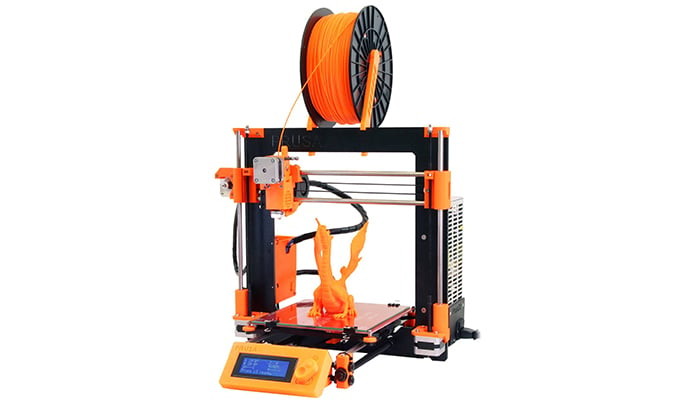 7. Micro Delta Rework
The MicroDelta Rework is the new version of the Micro Delta 3D printer designed by the Toulouse eMotion Tech. Equipped with a rigid structure with two steel blocks, the 3D printer kit can be assembled in 3 hours according to the manufacturer, with around 200 pieces to assemble. Available with or without a heating plate, MicroDelta Rework offers a print volume of 150 mm in diameter and 200 mm in height. If one looks at its performance, it has layer thickness of 100 to 350 microns and can reach a print speed of 200 mm/s. It is available from €400 with the possibility of adding features.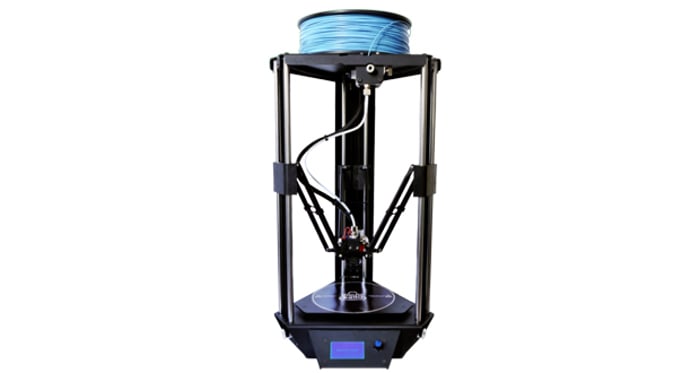 8. Creality CR-10
The CR-10 is a desktop 3D printer made by Chinese 3D printer manufacturer Creality. This popular, low-cost 3D printer can print in ABS, PLA, PETG, and a range of other materials such as wood. The Creality CR-10 prints at a printing speed of 80 mm/s, and showcases a heavy and strong. The CR-10 needs to be assembled when bought, though this is easy and only takes around 45 minutes. It is an FDM 3D printer with a maximum build volume of 300 x 300 x 400mm and is compatible with all major operating systems like Windows and Mac OS. The printer is fairly heavy, at weighing approximately 13 kg.
9. DiscoEasy 200
With a price of €299 (€399 for the assembled version), French manufacturer Dagoma's DiscoEasy 200 is one of the most affordable DIY 3D printer kits. Supplied with an SD card, an inductive probe (for levelling the tray) and several 3D printed components, it requires less than one day of work to assemble. Despite its appearance, the DiscoEasy 200 offers a decent build volume of 200 x 200 x 200 mm. In addition it offers 100 micron layer thickness, 50 micron XY positioning and a maximum print speed of 100 mm/s.
10. Tarantula Pro
The Tarantula Pro is the latest version of the Tarantula 3D printer kit from the China-based 3D printer manufacturer, TEVO. It is based on the classic RepRap Prusa i3 3D printer, its structure is known for its simplicity and robustness. It presents a build volume of 235 x 235 x 250 mm and can print with a variety of filaments, from ABS, PLA, PVA, WOOD, etc. It is also equipped with a LCD screen for improved user experience. In terms of layer resolution, the manufacturer claims that you can achieve between 0.05mm-0.35mm and the extruder has been upgraded to a volcano extruder. This kit comes with a heated bed also. It retails for $229.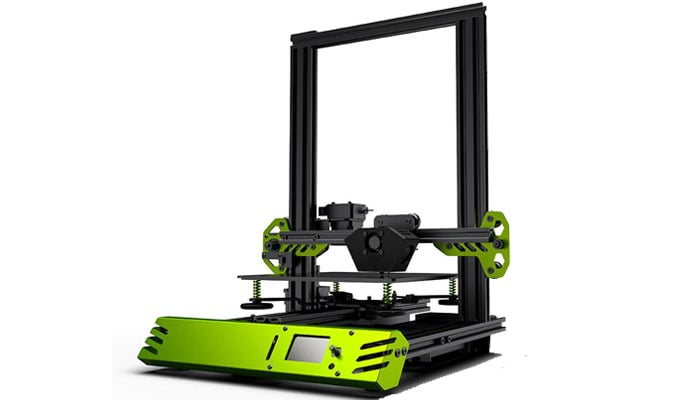 11. Kossel Linear Plus
The Kossel Linear Plus from the Chinese 3D printer manufacturer, Anycubic is a bigger and updated version of the popular Kossel Delta printer. The main differences from the Kossel Linear Plus are a larger print bed and an optimised drive system. As the name suggests, it is based on the Kossel RepRap variant, which means it is very open sourced. It offers a print volume of 230 x 300 x 230mm and weighs about 7 Kg. The printer needs between 2 and 4 hours of construction time, depending on the user's level of experience. It is currently available for about €209 ($235).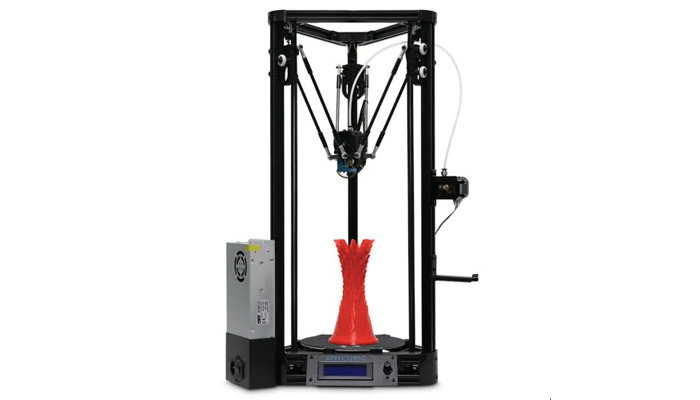 12. Colido DIY
The 3D printer Colido DIY, belongs to the Chinese manufacturer Colido. This fused deposition technology 3D printer has a print volume of 200 × 200 × 170 mm, it also has an integrated fan which helps improve the print quality. According to the manufacturer, the assembly of the machine is very simple and only takes 15 minutes. The machine comes with a PLA coil, the only material it can use to print, as well as an USB key and two explanatory videos. You can find the Colido DIY from €180 ($202).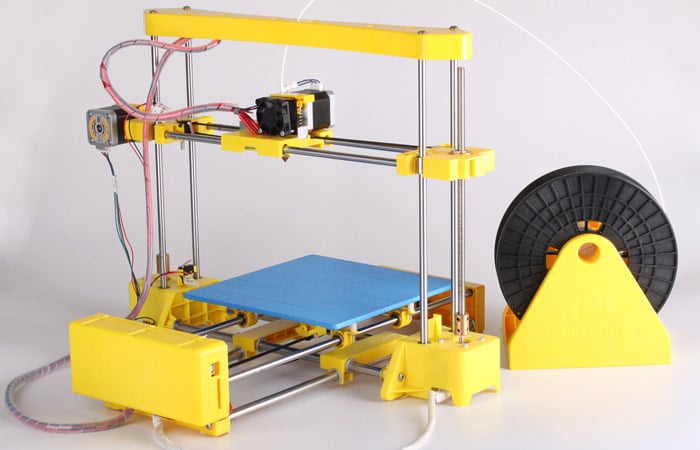 13. Anet A8
The Anet A8 is a 3D printer kit developed by Chinese manufacturer Anet. The Anet A8 uses FDM technology with a Cartesian FDM head that can print ABS and PLA filaments. The Anet A8 is compatible with a wide variety of filaments. It has a maximum build volume of 220 x 220 x 240 mm and comes with a heated print bed, reaching up to 100ºC. It is equipped with an LCD screen to provide an easier user experience. It is one of the most accessible machines on the market, with a starting price around $180.  The manufacturer, Anet has also launched the Anet A8 Plus: an upgrade to its Anet 8 printer.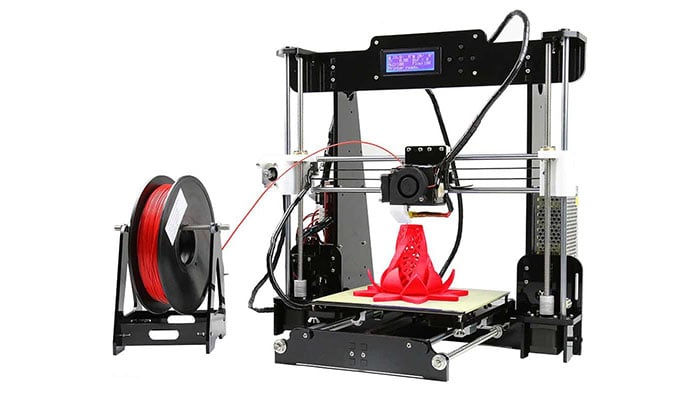 14. Tronxy X1
The 3D printer Tronxy X1 was developed by the Chinese manufacturer of the same name and is characterised by its aluminium frame, small size and ease of transport. Based on melt deposition technology, this desktop machine offers a build volume of 150 x 150 x 150 mm and would require approximately 3 hours of assembly. It has no heating plate which limits the use of different materials – the Tronxy X1 is ideal for printing small PLA objects, all at an affordable price since it is available on the market from 140€ ($157).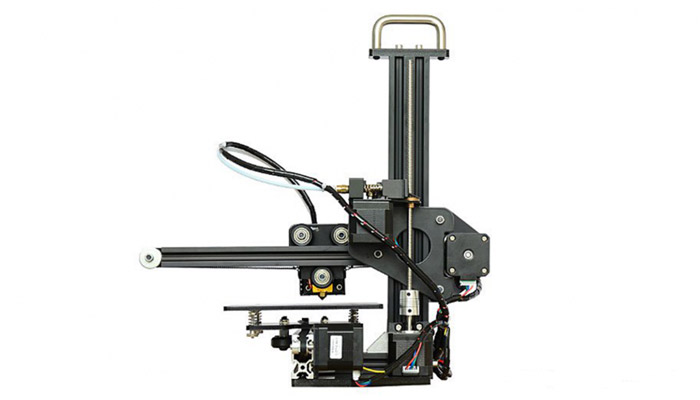 15. Startt, most affordable of the DIY 3D printer kits
This DIY 3D printer kit belongs to the English brand Startt that produces its machines in China and the printer is distributed by the British company iMakr. It is undoubtedly one of the cheapest machines on the market, as it can be purchased from 100€ ($112). This FDM technology printer has a printing volume of 120 × 140 × 130 mm, can print with PLA filament and has interchangeable extruders to achieve different print qualities: 0.3, 0.4 or 0.5 mm. You can find more information about this 3D printer HERE.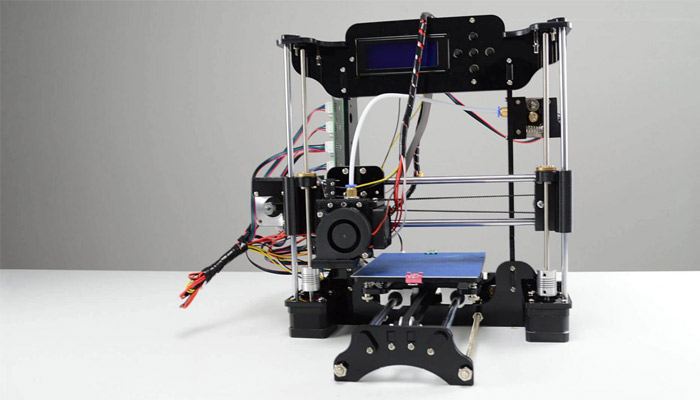 Did we include your favourite one of your favourite DIY 3D printer kits? Let us know in a comment below or on our Facebook and Twitter pages! Don't forget to sign up for our free weekly Newsletter, with all the latest news in 3D printing delivered straight to your inbox!