Scan the World and its Open Source 3D models of Cultural Artifacts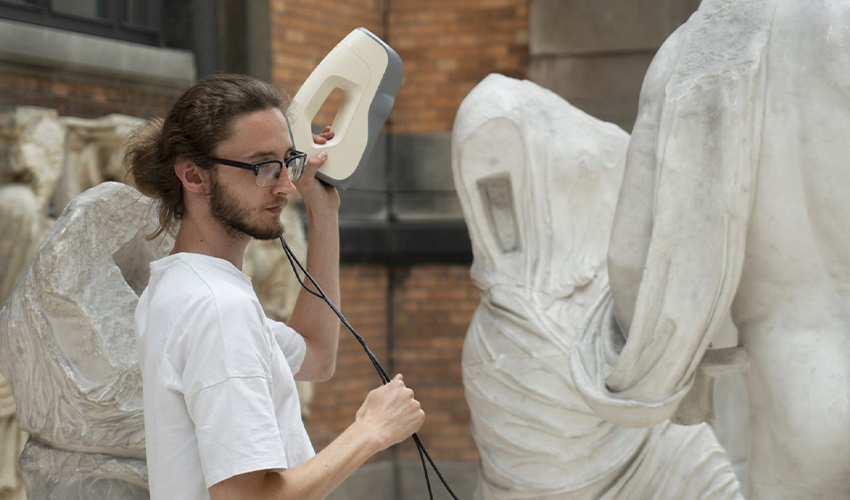 For several years, many artists have used 3D printing to create their works. American-Israeli artist, Neri Oxman, for example, is known internationally for her 3D printed designs. In the United States, England and South America, several artists have happily turned to additive manufacturing to achieve their works of art. To accentuate the practice of this type of art, a community initiative called Scan the World was born in London in 2014. An ambitious project that makes 3D models of sculptures and other cultural works available to the public. The initiative relies on multiple 3D scanning techniques which make it possible to obtain scans of works of art.
Scan The World wishes to develop its collection of open-source 3D printable works of art, through its recent partnership with Google Arts & Culture, an online platform offering images and videos from more than 2,000 museums. A collaboration designed to make art more accessible through 3D technologies, and to encourage artists and enthusiasts to 3D print the works themselves. Art lovers can find the 3D models on the MyMiniFactory website. Of course, it is possible to download them in STL format in order to 3D print them from your own 3D printer. At the moment there are more than 17,000 3D models in the Scan the World collection, which is growing steadily. And if at the beginning, the project had difficulty in seducing cultural institutions, more and more institutions recognize the interest of the approach.
You can access Scan the World's 3D models on MyMiniFactory, HERE. What do you think of using 3D printing in art? Let us know in a comment below or on our Facebook, Twitter and LinkedIn pages! Sign up for our free weekly Newsletter here, the latest 3D printing news straight to your inbox!