Scan the World and Artec 3D Partner to Digitize Art Collections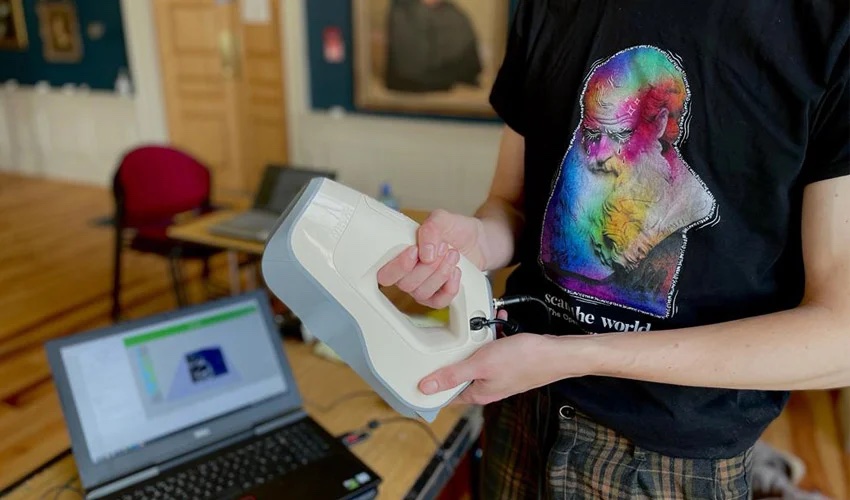 Since 2014, the community project Scan the World has been on a mission to make 3D printable art available to people worldwide. Hosted on the Google Arts & Culture platform, it works to provide access to artifacts from around the world, making culture more accessible. Recently, Scan the World signed a partnership with 3D scanner and software manufacturer, Artec 3D. The project will now use the Artec Eva handheld scanner to more easily and quickly scan sculptures, paintings and other key artworks that are part of the world's heritage. They will start with a collection from the Museum of Arts and Crafts in Hamburg, Germany.
Access to culture and historical heritage is unfortunately not a reality for everyone and many are deprived of this experience. 3D technologies can alleviate this problem in some cases by digitizing works of art. Thus, culture no longer has borders and anyone can have access to paintings, sculptures and other artifacts no matter where you are in the World. This was particularly crucial during the pandemic as many were not able to visit museums even in their own countries, let alone travel. Indeed, Elisa D'Antona, deputy director of Scan the World, reflected, "In a world halted by a global pandemic, we have been made aware of the importance of open digital collections."
That's the promise of Scan the World: to open up culture by offering open-source digital collections. By partnering with Artec 3D, the project is taking a step forward as it will be able to more easily scan all kinds of art objects. It will also rely on Artec Studio 16 software, which allows for very realistic colors with very fine details. Jonathan Beck, founder and director of Scan the World, added, "Scan the World is thrilled to embark on this partnership with Artec 3D to share 3D printable heritage with the world. By combining Scan the World's strong community, storytelling, and object archival with Artec 3D's industry-leading hardware, this is a very exciting time for the future of high-quality 3D scanned artifacts."
The Artec Eva portable 3D scanner is a professional solution capable of scanning all types of objects and surfaces (glossy or black). Its high definition mode allows for a reconstruction almost twice as fast, without forgetting the details and precision. It is therefore a 3D scanner of choice to capture the complexity of a work of art.
Artyom Yukhin, President and CEO of Artec 3D, concluded, "Artec 3D has always been committed to keeping our technology at the forefront of the industry and providing applications that can be utilized around the world. Today, we are delighted to make a bold step forward in building a heritage-focused digital community alongside Scan the World – capturing precious artifacts in high detail and making them accessible to all." You can find all 3D printable artifacts HERE.
What do you think of the partnership between Scan the World and Artec 3D? Let us know in a comment below or on our Linkedin, Facebook, and Twitter pages! Don't forget to sign up for our free weekly Newsletter here, the latest 3D printing news straight to your inbox! You can also find all our videos on our YouTube channel.