SavorEat Partners With Sodexo to Distribute its 3D Printed Meat Alternative in American Universities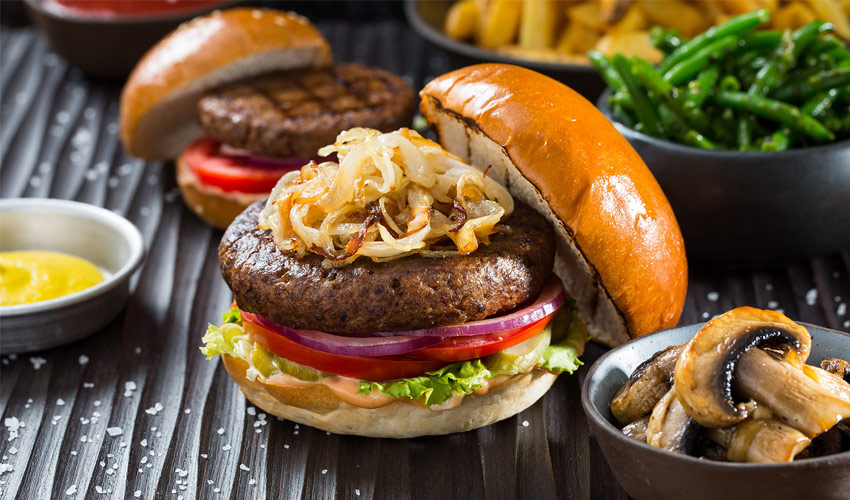 Israeli startup SavorEat, which specializes in developing alternatives to meat via 3D printing, has announced a partnership with Sodexo to offer gluten-free, kosher and vegan products to American universities. To be more precise, the American subsidiary of the multinational, Sodexo Operations, will offer SavorEat's products to young students, who are increasingly sensitive to the contents of their plates. The startup's goal is to strengthen its position in the U.S. market, test consumer expectations and see how their products are perceived. SavorEat designs an alternative to meat wherein it 3D prints various plant cells to reproduce the look and feel of an animal steak. Thanks to this partnership, it should be able to increase its notoriety and reach an audience that may be more sensitive to the consequences of slaughter and meat production.
For a few months, we have seen multiple initiatives develop around this idea of "3D printed meat". Just look at the number of startups that have decided to position themselves on this niche. If we take the example of SavorEat, it is interesting to see that last December, the startup raised 42.6 million Shekel (about $13,212,866.69 USD) after its listing on the Tel Aviv Stock Exchange.
SavorEat Aims to Conquer the United States
By working with Sodexo, SavorEat can target universities and a younger audience. Racheli Vizman, CEO of the Israeli startup, explained, "The younger population is much more open to food technologies, to innovation, and to change the way we consume food." She even cited a survey that showed that half of young Americans (in their 20s) now consider themselves "flexitarians," meaning they eat a mostly plant-based diet with occasional meat consumption.
The self-service restaurants and cafeterias of some American universities could therefore serve burgers made from vegetable steak. The burgers are made of plant-based nano-cellulose fibers, deposited layer by layer via an extrusion process. SavorEat says it can customize the amount of protein, fat, water, flavors and coloring and produce a product that can be grilled or baked. The result would be a meat-like food with a similar smell and texture.
Racheli Vizman concluded that the goal ultimately is for the machine, "to become the next microwave, a microwave that actually makes the food, in people's home, easily, more cost-efficiently and everyone can eat how they want." This partnership with Sodexo marks an important step in the development of the startup, which will be able to test itself against the opinions of some American consumers! In the meantime, you can visit the SavorEat website to learn more about the 3D printing process.
*Thumbnail Photo Credits: SavorEat
What do you think of this collaboration between SavorEat and Sodexo? Let us know in a comment below or on our Facebook and Twitter pages! Don't forget to sign up for our free weekly newsletter to receive all the latest 3D printing news straight to your inbox!