Satair produces the first certified 3D printed metal flying spare part for Airbus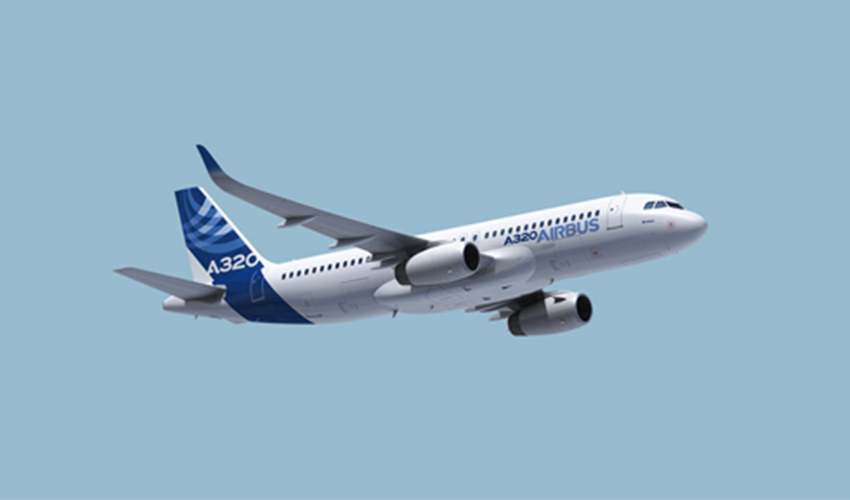 Satair, an Airbus services company, recently provided one of its airline customers with one of, if not the first, certified 3D printed metal flying spare part in the world. The part is actually a wingtip fence for an A320ceo aircraft that was no longer procurable from the original supplier. By using metal additive manufacturing to replace it, the company was able to reduce the likelihood of the aircraft being grounded. On a larger level, this operation showcases the increased flexibility in part production thanks to 3D printing technologies, all the while meeting the same high-quality standards ensured by the EASA Form1 certification. They estimate that costs were reduced by 45% making it a cheaper solution for customers and with a shorter lead-time.
For some context, the services company is a standalone Airbus subsidiary and part of the Airbus Services unit. Satair operates in 10 locations worldwide and employs over 1,300 employees to support the lifecycle of Airbus aircraft with a full and integrated portfolio of flexible, value-adding material management products, services and tailored support modules. Before jumping to 3D printing, the company studied various alternatives, including conventional manufacturing methods.
So why select additive manufacturing?
The part in question – an A320ceo wingtip fence – exists in four versions: starboard, port, upper and lower. In this case, the parts supplier could not provide the cast part anymore, leading to a natural loss of the moulds used to create these parts and resulting in a potentially high investment cost for Satair to replace the moulds for individual orders. After studying other conventional options such as re-designing the part for machining technology, the resulting cost and lead-time implications were not competitive. One of the benefits of additive manufacturing of course is the flexibility and increased freedom when it comes to manufacturing unique parts, with no need to invest in an expensive mould.
Felix Hammerschmidt, HO Additive Manufacturing Satair, explained: "We […] turned to the Additive Manufacturing team for a solution. After a short pre-assessment, the part was handed over to the RapidSpares design offices at Airbus. Using a new certification process they were able to re-certify the former cast part within five weeks and adapt it to titanium, which is a qualified airworthy additive manufacturing material. The lead time for certification is expected to reduce even further in the future once the technology becomes more of a standard."
During the manufacturing stage, the part was 3D printed at the Reference Manufacturing shop in Airbus Filton, which had been qualified in 2019 and is now able to produce parts for aircraft. The print job took about 26 hours, the 4 parts being printed simultaneously to reduce the cost per piece and printing time per part. After printing, post-processing steps were needed, as with most 3D printing technologies, to make the part a one-to-one replacement for the original part whilst meeting the same safety requirements as the conventional part. The new AM part was supplied with an EASA Form 1 certification approval.
Bart Reijnen, CEO of Satair, concluded: "Satair is leading the way in providing additive manufactured parts for the aviation aftermarket and we currently have more than 300 part numbers certified for the technology covering every Airbus aircraft family type. […] With this Additive Manufacturing supply chain now in place, we will be able to produce these parts within a shorter lead-time. Four more customers have already requested that same part following this successful delivery. We have already identified more titanium parts for which Additive Manufacturing could become a more economical way of production, with higher flexibility and shorter lead times." You can find more information HERE.
What do you think of this latest use of additive manufacturing in the aerospace industry? Let us know in a comment below or on our Facebook and Twitter pages! Sign up for our free weekly Newsletter, all the latest news in 3D printing straight to your inbox!