Sarco, a 3D-Printed Suicide Capsule, Has Been Approved in Switzerland
It is a topic that has been the subject of heated debate for decades: euthanasia, otherwise known as assisted suicide. Yet the legal situation is different in every country. Anyone who wants to gain an overview of the applicable regulations must not only be able to distinguish between terms such as suicide, active and passive euthanasia, assisted suicide, etc., but also know the country-specific criteria of care. But the fact of the matter is that more and more countries are re-regulating euthanasia in the law. In 2021 alone, the law in Spain and Austria was redefined in favor of access to euthanasia. In Switzerland, assisted suicide is legal not only for the Swiss themselves, but also for people from abroad. Now, a 3D-printed suicide pod, named Sarco, has now been approved as a new option in the country.
In Switzerland, there are two large associations, Exit and Dignitas, which accompany people in assisted suicide. People who are willing to die are accompanied by an assisted suicide companion until they take a prescription substance on their own, following a medical assessment. Usually, liquid sodium pentobarbital is taken in a glass of water. The person falls asleep, after two to five minutes in a deep coma, until they die a short time later. A new alternative to this process is to be offered by "Sarco": a 3D-printed euthanasia pod designed specifically for a more peaceful death.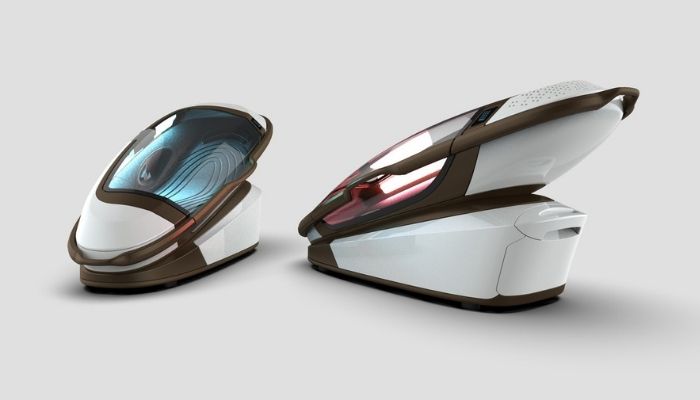 Sarco – the 3D printed machine with an attractive design
The idea of leaving assisted suicide to a machine came from Australian Dr. Philip Nitschke. For years, the self-professed euthanasia activist considered how to take the stamp of the "angel of death" and the resulting pressure off doctors and caring staff. For him, it was clear that people willing to die should be able to carry out suicide autonomously, without having to rely on assistance or resort to inhumane methods of dying. With his idea, he eventually approached Dutch product designer Alexander Bannink to jointly design the Sarco. According to Bannink, the focus of the development was the design of Sarco, which at first glance is reminiscent of a sleeping capsule from a science fiction flick or a utopian coffin.
The functionality of Sarco should be self-explanatory due to the product design, so that the method can find worldwide acceptance. The first Sarco prototypes were manufactured with a Bigrep studio 3D printer. The initiative states that biodegradable wood amalgam is used for manufacturing. The upper part of the capsule can also be removed and used as a coffin. According to Bannink, the use of 3D printing to manufacture Sarco not only offers design-specific advantages, but also reduces the assistance of human labor to produce the capsule. The goal, he said, is to distribute the product design commercially. The capsule could then be manufactured at the desired location.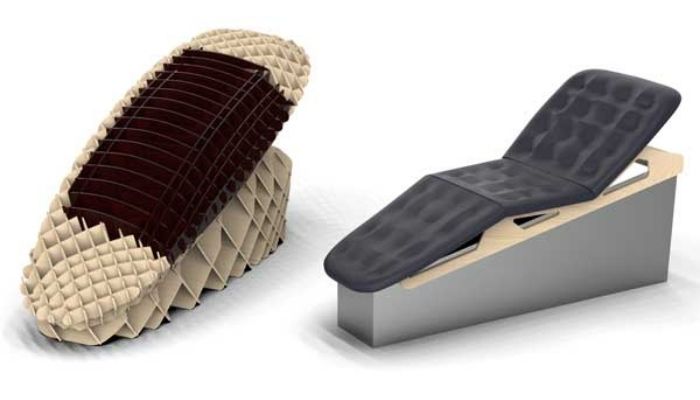 How could someone use this pod to die?
A major advantage of the capsule is that it can be transported anywhere. In this way, people who want to die should be able to choose their place of death freely. Once Sarco is installed, the person enters the capsule, closes the doors and activates the process with a button. The interior is then flooded with nitrogen, reducing the oxygen content from 21 to 1 percent. As a result, the person loses consciousness within 30 seconds, he said. The experience does not cause panic, on the contrary, the person may feel disoriented and euphoric. Then death sets in after 5-10 minutes due to hypoxia and hypocapnia.
So far, there is no official information on the distribution of Sarco. However, Dr. Philip Nitschke is optimistic that Sarco will be available in Switzerland next year. From an official point of view, there is nothing standing in the way of using the capsule. A "Sarco" prototype is on display at the Museum für Sepulkralkultur in Kassel, Germany, until February 2022. More information about Sarco can be found HERE.
What do you think of the Sarco? Let us know in a comment below or on our Linkedin, Facebook, and Twitter pages! Don't forget to sign up for our free weekly Newsletter here, the latest 3D printing news straight to your inbox! You can also find all our videos on our YouTube channel.
*All Photo Credits: Sarco