Sandvik and Renishaw collaborate to qualify new AM materials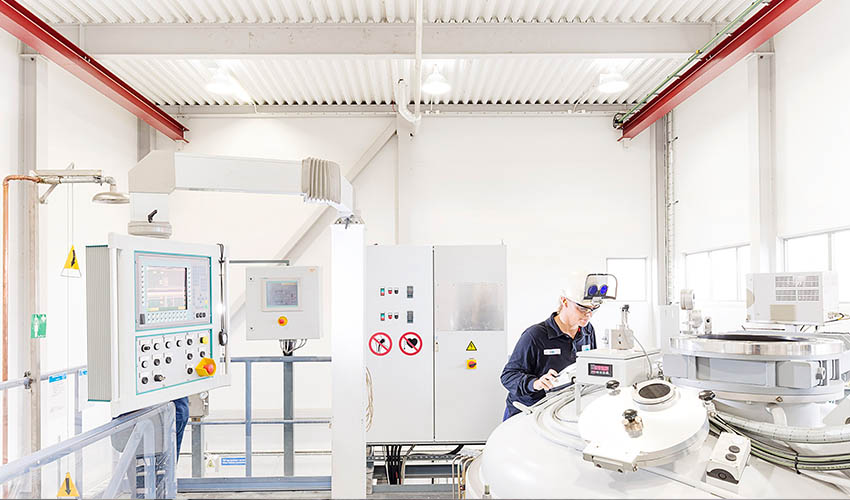 Renishaw, an engineering company based in the UK,  is collaborating with Sandvik Additive Manufacturing to qualify new additive manufacturing (AM) materials for production applications. Sandvik has been in the news this year, notably when it unveiled the first 3D printed diamond composite material at Rapid + TCT in May. Recently, the two companies announced they will be working together to qualify new alloy compositions that are optimised for Laser Powder Bed Fusion (LPBF) technology. 
This is not the first time the two companies will be working together. In fact, Sandvik has worked with Renishaw AM systems since 2018 at its Additive Manufacturing Centre in Sandviken, Sweden. During this time, the two companies have worked together to develop process parameters for a range of Sandvik metal powders, including stainless and maraging steels, and the latest Osprey nickel-based superalloys. 
Mikael Schuisky, VP R&D and Operations at Sandvik Additive Manufacturing explains: "Sandvik now offers the widest range of AM materials to the market. Renishaw's open machines have enabled us to rapidly optimise process parameters for our alloys for use in many different applications." Optimising process parameters for the alloys has meant optimising the mechanical properties of LPBF components. Examples of this include a maraging steel with enhanced strength and hardness, and a crack-free Osprey HX nickel superalloy.
It's true that materials are as important as hardware for additive manufacturing, and are experiencing a big boom at the moment. A trend described by the Wohlers Report, published in March 2019. Stephen Crownshaw, AM Business Manager at Renishaw comments: "Much of the innovation in AM in the next few years will come from the pairing of enhanced machine performance with improved alloys. Better alloys mean better material properties, enabling the manufacture of AM components that are even more efficient and cost-effective. The consistency of Renishaw's latest AM systems, combined with Sandvik's material expertise, provides tremendous opportunities to advance AM processes and to make a stronger business case for AM."
As well as qualifying materials for sale to other manufacturers, Sandvik has developed a range of additive production applications, including AM variants of its cutting tools. One example is Sandvik Coromant's lightweight CoroMill® 390 milling cutter in titanium, which is 80% lighter than a conventional tool and enables metal-cutting productivity gains of up to 200%. This innovative new product has now gone into series production on the RenAM 500Q and was launched on the market in April this year.
You can find more information HERE. 
What do you think of this collaboration? Let us know in a comment below or on our Facebook and Twitter page! Don't forget to sign up for our free weekly Newsletter, with all the latest news in 3D printing delivered straight to your inbox!