Sandhelden Creates Sustainable Bathroom Collections by 3D Printing Sand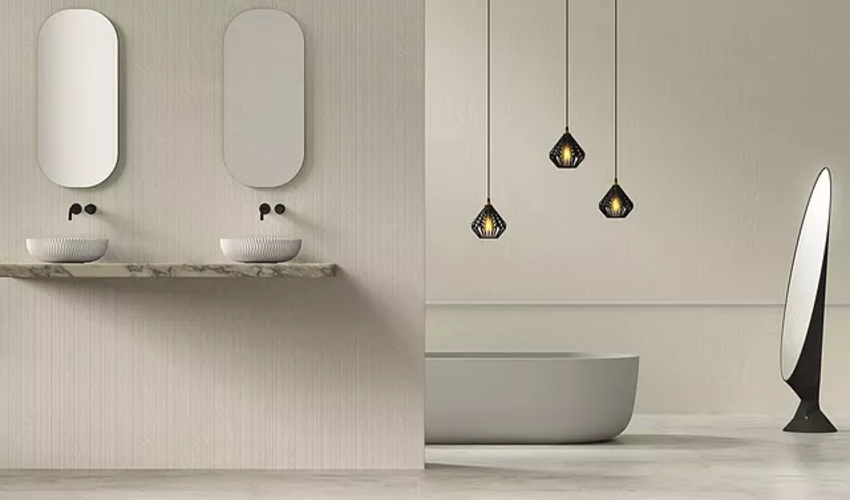 In addition to the classic materials that are used in additive manufacturing, such as PLA , ABS or metals , there are more and more experimenters and researchers who create new possibilities. As early as this year, we were able to report on the ideas of using soy and cellulose as 3D printing material. Now, however, we would like to introduce you to a company that uses sand as a 3D printing material for binder jetting: the German company Sandhelden. At Sandhelden, modern design and sustainability come first. So it's hardly surprising that founder and CEO Laurens Faure is committed to additive manufacturing. In order to gain more insights into his company, we were able to conduct an informative interview with him.
3DN: Can you briefly introduce yourself and your company?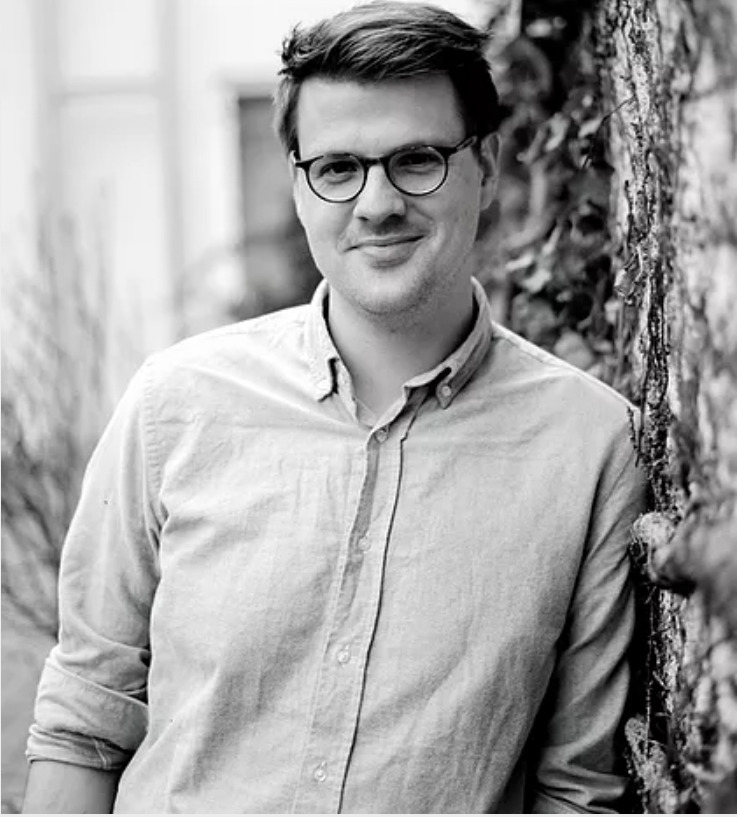 My name is Laurens Faure and I am the founder and managing director of Sandhelden. We are the leading company for 3D printed art and design objects made of sand. On the one hand, we offer our own products (washbasins, bathtubs, etc.) in the sanitary area and, on the other hand, we also provide our manufacturing process as a service regardless of the industry. Artists and designers represent the majority of our customers in this area.
3DN: How did the founding idea come about and why did you decide in favor of additive manufacturing?
We initially had the idea of ​​creating and marketing our own bathroom collection. At that time, however, it had nothing to do with additive manufacturing. But when it came to the first prototypes, we hadn't expected the high costs for toolmaking. When looking for alternatives, however, we came across 3D printing. More precisely, binder jetting wit sand. This technology convinced us so much in terms of materiality, costs and speed that we decided to adopt for it as our manufacturing process. Our concept of individualized bathroom products made of sand then developed from this.
3DN: Can you tell us more about the binder jetting process and using sand as a 3D printing material?
Binder jetting is a layered process that works with a binding agent. A thin layer of sand (~ 0.28 mm) is placed in the so-called job boxes, over which a classic print head slides and applies the binding agent. The whole thing can be imagined very well as in the classic printing process of a paper printer. The box is then filled with sand layer by layer and certain areas are glued with the binding agent. At the end you have a kind of sandpit from which you dig up the printed objects like on an archaeological expedition. The 3D printer enables us to print job boxes or objects of 4 x 2 x 1 m.
Sand is the ideal material for this process. For production, we primarily opted for classic quartz sand, which is mined regionally. Sand is a natural material that, among other things, is an ideal heat store for our bathroom products. Furthermore, sand mainly evokes positive associations in people.
3DN: Your company also supports artists in the implementation of projects. What are the advantages of 3D printing in the design of art works?
We can offer our customers advantages in several areas through our process and material. On the one hand, we work with a natural material that is an important aspect, especially in terms of sustainability . On the other hand, we are also very interesting because of the possible sizes (4 x 2 x 1 m) and – compared to other processes (inside and outside of additive manufacturing) – significantly cheaper, especially when it comes to individual pieces. The 3D printer needs just 24 hours for these maximum dimensions, whereby the time component also offers an advantage. For comparison: On the largest 3D printer, we can print almost 150 washbasins in one day (without post-processing).
3DN: What role does sustainability play in the implementation of your projects?
The issue of sustainability naturally plays an important role for us and also for our customers. Unfortunately, the process is currently not 100% "green", but we are constantly working to achieve this goal in the long term. Nevertheless, the fact that we use a natural material in our production is already an extremely important basis for us.
Furthermore, we are currently working on expanding our material portfolio with recycled plastic from the world's oceans. This principle has already been taken up in other additive manufacturing processes, but we are also striving to implement it in binder jetting. This project, supported by the Bavarian Ministry of Economic Affairs, aims to further solidify our goals for increased sustainability.
3DN: What is your vision for the future? Are there any plans to expand your offering?
Of course, we want to further consolidate our unique position as a leading company for 3D-printed art and design objects and play a decisive role in shaping the market. It is important for us to constantly expand our material and product portfolio. With regard to new materials, we want to focus primarily on recycled materials. The need for sustainability is particularly great in the arts. We would also like to get involved more specifically with the general construction industry . In recent years in particular, 3D printing has shown the added value that technology can bring in this area. Sandhelden has developed some concepts that are ideal for this, especially due to our manufacturing process.
3DN: Would you like to say a final word to our readers?
In line with our slogan "Changing perceptions", we primarily want to change the classic perception of sand in the long term by mainly manufacturing products that everyone comes into contact with in their personal lives. Sand is rediscovered as a material and its versatility is shown. We therefore very much hope that one or two readers will have a lot of fun and enjoy our product at some point. You can find more information about Sandhelden HERE .
What do you think about the innovative company Sandhelden? Let us know in a comment below or on our Facebook, Twitter and LinkedIn pages! Sign up for our free weekly Newsletter here, the latest 3D printing news straight to your inbox!
* All photo credits: Sandhelden GmbH & Co. KG