Sakuu Announces the Launch of its 3D Printing Platform to Make Solid State Batteries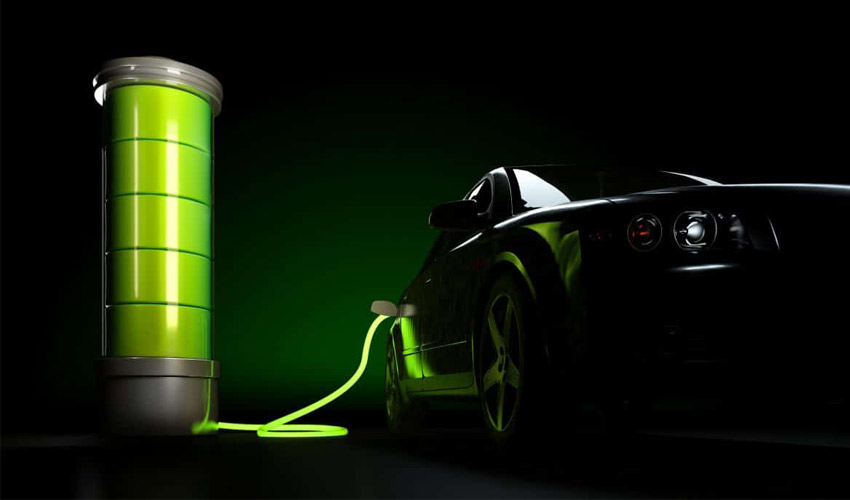 Can you imagine an AM platform that could 3D print your electric car battery? This is the dream that the American company Sakuu – formerly KeraCel – hopes to achieve by the end of 2021. In partnership with Musashi Seimitsu Industry, it wants to design solid state batteries (SSBs) via additive manufacturing, thus reducing cost, size and weight all while increasing performance, range and durability. Although few details have been revealed about the project, it seems that Sakuu's printing solution will be both multi-material and multi-process.
The project is certainly not a new one. Musashi and Sakuu announced their intention a few years ago to design 3D printed ceramic-based solid batteries for the automotive industry. This type of battery integrates a solid electrolyte and not a liquid one. The solid can be a sulfide, oxide or polymer. This increases the battery's energy density and safety. Two years later, the two partners have made progress with a launch planned by the end of the year. A boon for the growing electric automotive market! According to a report by the Bureau of Transportation Statistics, in 2020 there were 242,000 electric, 83,000 Plug-in hybrid-electric and 400,700 hybrid electric vehicles bought in the US. Overall representing a growth of about 3% from the previous year and a 164% increase from 2010. Though the United States does not have the largest market for electric and hybrid vehicles in the world, it is undeniable that it is growing and innovations like this will help it to advance even more.
Sakuu 3D prints lighter solid state batteries
The additive manufacturing solution developed by Sakuu will combine laser powder bed fusion and material jetting processes, capable of combining several materials – most likely using ceramics and metals. This should allow for the production of SSBs that are 50% smaller and 30% lighter than those traditionally manufactured. Robert Bagheri, Founder and CEO of Sakuu, explains: "SSBs are a holy grail technology, but they are both very difficult and expensive to make. By harnessing the flexibility and efficiency-enhancing capabilities of our unique and scalable AM process, we're enabling battery manufacturers and EV companies to overcome these fundamental pain points."  Traditionally, solid batteries are made of thick layers of ceramic, significantly increasing the amount of material used and the overall cost. Additionally, the ability to have high volume production is also reduced. The use of additive manufacturing is the answer to these drawbacks.
Sakuu will be able to deposit thin layers of ceramic and metal at the same time, as well as printing supports to obtain more complex geometries. This would reduce the amount of materials needed and allow the reuse of at least some of the unfused powder, thus reducing the production's ecological footprint. The company is expected to initially address the market for two-, three- and four-wheel electric vehicles.
Robert Bagheri concludes, "For the e-mobility markets specifically, we believe this to be a landmark achievement, and one that could transform consumer adoption of electric vehicles. Furthermore, by adopting it as the technology of choice, these users also benefit from the wider opportunities our AM platform delivers, namely the ability to enjoy on-demand, localised production, which can help drive more efficient manufacturing operations and shorter supply chains." While you are waiting for the official launch of the platform, you can visit Sakuu's website HERE.
*Thumbnail photo credits: Opportunités-Technos
What do you think of 3D printing solid-state batteries? Let us know in a comment below or on our Facebook, Twitter and LinkedIn pages! Sign up for our free weekly Newsletter here, the latest 3D printing news straight to your inbox!