Sabic and Local Motors Find It Is Feasible to Recycle Scrap, Thermoplastic, 3D Printed Parts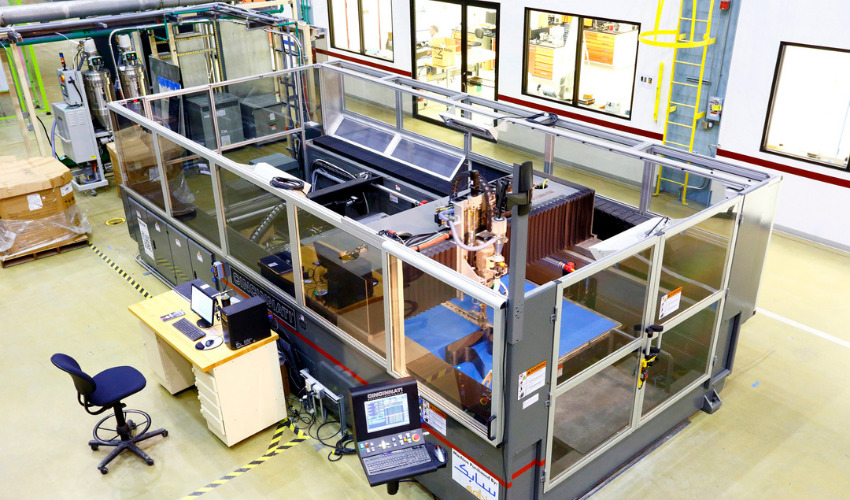 SABIC, a global leader in the chemical industry, and Local Motors, a next-generation vehicle manufacturer announced that they have completed a study to see whether parts made using large format additive manufacturing (LFAM) could be recycled into new materials before ultimately being made into new parts. The joint study was done on the feasibility of recycling scrap thermoplastic parts and savings from the 3D printing process. In order to determine this, researchers tracked the printability and mechanical properties of parts made with SABIC's LNP™ THERMOCOMP™ AM reinforced compound after it has been recycled. The results were extremely promising, though the researchers stressed that more work needs to be done before this is a truly effective solution.
Sustainability is increasingly important in a variety of industries, including additive manufacturing especially when it comes to disposing of parts. Manufacturers are considering how to become more sustainable, both as a way to help the environment and to reduce costs. One of the ways that many are accomplishing this is by attempting to turn more towards a circular manufacturing process, a key part of a circular economy. In this process, manufacturers seek to recycle already made parts back into materials, enabling them to be used again for future parts. This is the backbone of this particular joint study.
The feasibility study and its results
As previously mentioned, the goal of this feasibility study was to explore sustainable alternatives to landfilling large, printed parts as a way to ease wider adoption of LFAM. Currently there is no established value chain for reclaiming post-production LFAM parts and scraps. And up until now, most of the recycled parts had been smaller and often used materials such as PLA which is already designed to be biodegradable. 
In the study itself, SABIC and Local Motors tested the printability and mechanical properties of SABIC's LNP™ THERMOCOMP™ AM reinforced compound after being printed, reclaimed, ground and reprocessed into pellet form. The aim was to see how this material performed and whether degradation from multiple heat cycles would limit opportunities for material reuse. To test, six material samples of the compound were prepared, containing respectively 0, 15, 25, 50, 75 and 100 percent reprocessed content. 
The results were promising. Each sample was used to print a single-wall hexagon on SABIC's Big Area Additive manufacturing machine. All samples printed well, showing "a smooth and shiny surface, and straight, even layers that demonstrated no issues with material flow." Additionally, mechanical properties were tested. In this case, results showed excellent tensile properties but only in samples with smaller percentages of regrind. "Incremental declines" were found in samples with larger percentages of regrind, resulting in a 20% reduction in tensile properties on the x-axis and 15% on the z-axis for the 100% regrind sample. However, according to the press release, this finding is typical of regrind used in other processes including injection molding.
Speaking on the results, Walter Thompson, senior applications development engineer at SABIC concluded: "As adoption of large format additive manufacturing accelerates, it is essential to find sustainable alternatives to landfilling large, printed parts. SABIC and Local Motors have investigated the practicality of using mechanically ground scrap material and end of life parts generated from LFAM. Our study showed great potential for reusing these materials and marks a first step in supporting reuse within the value chain." You can find out more in the press release HERE.
What do you think of the results of this feasibility study? Let us know in a comment below or on our Facebook, Twitter and LinkedIn pages! Sign up for our free weekly Newsletter here, the latest 3D printing news straight to your inbox!