S-MAX Pro is the new large-scale sand 3D printer from ExOne
---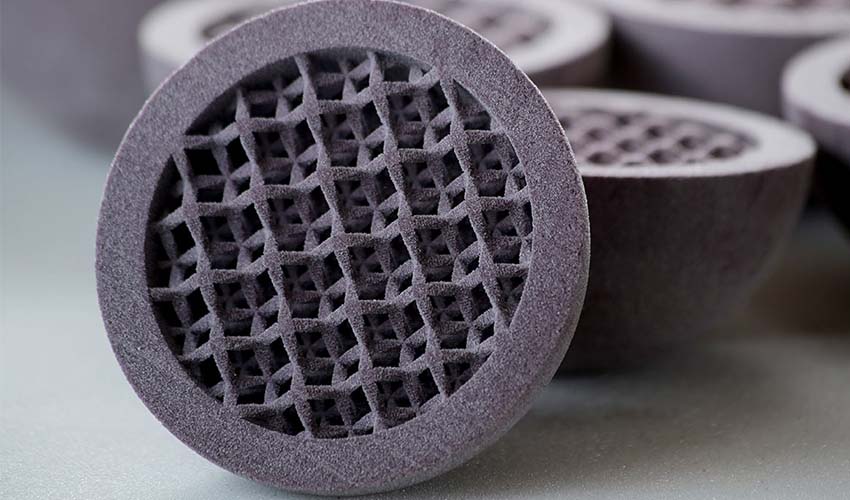 ExOne, the manufacturer of industrial sand and metal binder jetting 3D printers, just announced it has launched a new industrial sand 3D printer. This latest model, the S-MAX Pro, will be a solution for both prototyping and industrial series production. The proprietary binder jetting technology leveraged by ExOne was developed at MIT in 1996. Binder jetting works by depositing a liquid binding agent to join powder particles in order to form layers of material. These layers of material are then bonded to form an object.
Using this technology, ExOne explains that sand material does not require additional processing, unlike other materials that would typically be cured and sintered or even infiltrated with another material for some applications. Another benefit of this technology is that it enables printing large objects as this process does not use heat, therefore less restrictions are put on the size of the machine. In fact, this latest generation of industrial 3D printers is capable of printing two full 1800 x 1000 x 700 mm jobs, each with a volume of 1,260 L in just 24 hours – the printing speed being 18 seconds per layer. On top of this, the new machine will feature an improved printhead and fully automated recoater. The molding material can be replaced in a quick and straightforward manner, making the S-MAX Pro well suited for the production of complex parts with various casting materials.
John Harter, the CEO of ExOne commented, "This is an exciting time for ExOne. With the recent release of our X1 25PRO 3D metal printer, and our new S-MAX Pro 3D industrial sand printer, ExOne is delivering leading-edge 3D binder jetting technology solutions to a broad range of industries and applications around the world."
Moreover, this industrial sand 3D printing system also integrates an updated control system that improves machine operation significantly through cloud connectivity and Industry 4.0 integration capabilities. And users will be able to monitor their print jobs online too.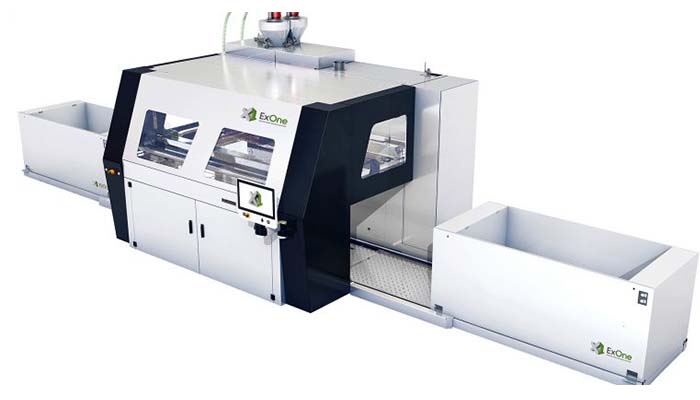 In addition to this, the company also announced a partnership with Siemens to benefit industrial customers in the foundry, aerospace, automotive, energy and other markets. Siemens' Digital Enterprise Portfolio of software and automation technology including MindSphere are fully implemented on the all-new S-Max Pro sand printers. "With this expanded partnership, ExOne will deliver even more value to our foundry and manufacturing customers who rely on our industrial 3D printers. We are proud to be the first industrial 3D printer to fully integrate the latest of Siemens control, sensing and motion technologies and this new MindSphere technology, which will give our customers a new level of control and plant integration", commented John Hartner.
The S-MAX Pro is currently being showcased at the 2019 GIFA International Foundry Trade Fair in Düsseldorf, Germany. You can find more information HERE.
*Cover Picture Credits: ExOne
What do you think of the S-MAX Pro? Let us know in a comment below or on our  Facebook and Twitter pages. Don't forget to sign up for our free weekly Newsletter, with all the latest news in 3D printing delivered straight to your inbox!
---
You may also like