RPS expands Neo SLA 3D printer range with industrial machines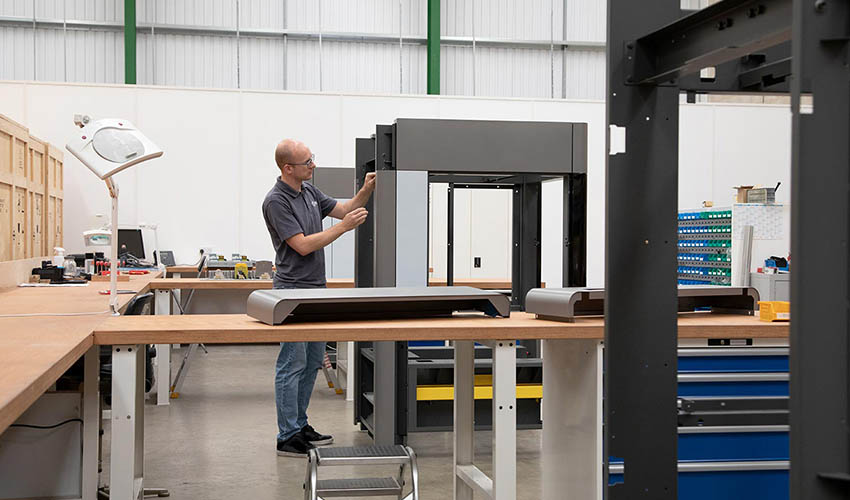 Not too long ago, the British manufacturer, RPS launched the latest of the Neo stereolithography range, the Neo450 series. Based on the Neo800, the compact Neo450 series has a 450 × 450 × 400 mm platform and builds prototypes, rapid tooling, and master patterns with high surface quality, accuracy and detail. Designed for greater flexibility and versatility, it's available in two models with different performance and functionality depending on customer needs (the Neo450e and the Neo450s). The Neo450e is an affordable industrial grade 3D printer producing small to medium parts with consistent accuracy and repeatability. Dependable and reliable, the Neo450e is designed for non-stop printing of industrial production parts.
As the additive manufacturing sector is moving towards industrial scale production, requirements on machines are not the same as they used to be. In the beginning, 3D printing was a technology for rapid prototyping, but a growing number of companies are integrating the technology for other applications. Therefore,  the Neo450s is up to 40% faster and offers standard (SD) and high definition (HD) build modes. Supplied with a more powerful laser, 3 axis dynamic scanning system and advanced software algorithms, the Neo450s can quickly print SD or HD parts over the entire work area, all with accuracy and detail.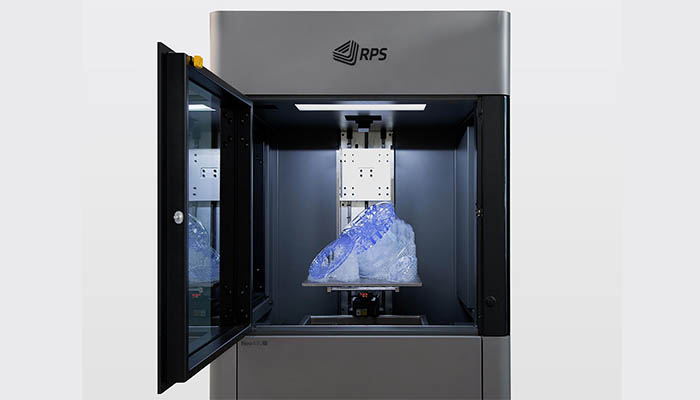 As the Neo450s offers SD and HD parts from one machine, it reduces the need to operate multiple SLA systems with different functions. This in turn results in considerable savings in overheads and service costs. David Storey, Director of RPS, said "The Neo is a technically advanced product packed with great benefits and features, and significantly raises the bar and expectations within the field of SL printing. We developed the Neo 3D printer to drive forward and transform the expectations of stereolithography. Thankfully, gone are the days of hand finishing poor quality parts from fragile materials. Neo printed parts rival both the quality and accuracy of injection moulded parts directly from the printer."
One of the reasons 3D printing technologies could not always compete with traditional manufacturing methods despite its benefits is because it could not achieve the same quality and accuracy. Therefore industrial-grade parts were still better off produced by traditional techniques. This trends has been changing too, on top of higher volume production, the types of parts are end-use for demanding sectors. David added, "Supporting our customers is what RPS was founded upon, and more now than ever customers are looking for solutions to grow their business and save costs. We are excited to offer the Neo450 series as a 3D printing solution that can help not only reduce costs, but also produce outstanding parts for their application". You can find more information HERE.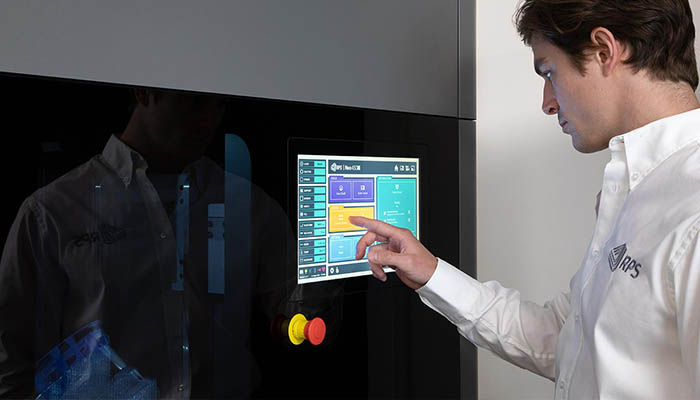 What do you think of these new machines? Let us know in a comment down below or on our Facebook and Twitter pages! Don't forget to sign up for our free weekly Newsletter, with all the latest news in 3D printing delivered straight to your inbox!