The Royal Dutch Navy Uses Nanoe's 3D Printing Solutions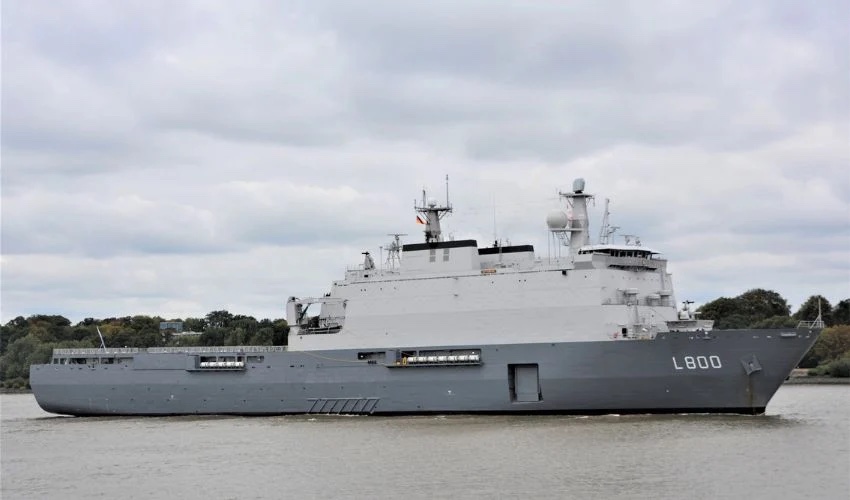 There are already a number of examples where naval stations at sea have integrated additive manufacturing. The U.S. Navy, for example, is using 3D printing technology from manufacturer ICON in order to be able to react quickly in the event of a crisis at sea. This time, we are taking a look at a country in Europe, more specifically in the Netherlands. The Dutch Navy, otherwise known as the Royal Dutch Navy, has recently concluded a partnership with the additive manufacturing company Nanoe. Together, they want to focus on producing parts for LPD ships – or "Landing Platform Dock" which are generally used in wartime and integrate a landing station. The parts are planned to be manufactured using Nanoe's Zetamix filaments.
Based in Ballainvilliers, France, Nanoe has focused on, among other things, the production of materials in the ceramic sector since its founding in 2008. Just ten years later, in 2018, it introduced its Zetamix solution, which consists of ceramic and metal filaments for additive manufacturing. It is also being marketed as the first ceramic and metal filament accessible in the industry.
The Collaboration Between Nanoe and the Dutch Navy
The Dutch Navy has acquired a Zetamix system, which is to be used for evaluation and testing. Specifically, it is intended to determine important properties of 3D printed parts such as quality, accuracy, as well as strength. This is an extremely important process because the parts must be able to receive the necessary certification. One of the main reasons why the Royal Dutch Navy may have chosen Nanoe's solutions is the fact that the Zetamix filaments are all compatible with FFF 3D printers, which not only reduces the cost of producing ceramic and metal parts but also effectively shortens manufacturing times.
In addition to that, the Dutch Navy hopes to equip its ships directly with these 3D technologies, which will allow it to benefit from greater flexibility and autonomy. Max Nijpels, the additive manufacturing specialist at the Royal Netherlands Navy, is convinced of the benefits of onboard additive manufacturing and says, "Printing metal parts directly on board would be a significant progress as it would help the Navy in increasing combat readiness and in reducing the logistical footprint."
What do you think of the partnership between the Dutch Navy and Nanoe? Let us know in a comment below or on our LinkedIn, Facebook, and Twitter pages! Don't forget to sign up for our free weekly Newsletter here, the latest 3D printing news straight to your inbox! You can also find all our videos on our YouTube channel.
*Cover Photo Credits: Royal Netherlands Navy