Rocket Lab Set to be Valued $4.1 billion Following Merger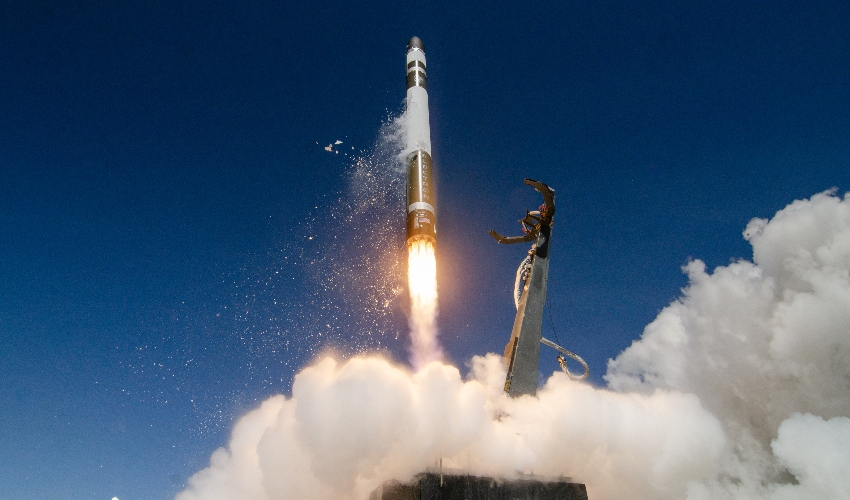 Rocket Lab USA has just announced that it will become publicly traded in after entering into a definitive merger agreement with Vector Acquisition Corporation. The well-established end-to-end space company is a global leader in the launch, space systems and space applications market which has a predicted growth of $1.4 trillion by 2030. To date, Rocket Lab has deployed 97 satellites across 16 missions for both governments and private companies.
Since its first orbital launch in 2018, Rocket Lab's orbital rocket has become the second most frequently launched in the U.S. and has already operated on orbit and is scheduled for missions to the Moon, Mars and Venus. Peter Beck, CEO and Founder of Rocket Lab, commented on the company's activities, "Space has defined some of humanity's greatest achievements, and it continues to shape our future. The satellites we build and launch are keeping countries connected and borders protected, monitoring weather and managing waste, providing insights on climate change, and helping us manage resources for future generations."
The promise of this merger is well encapsulated by CEO of Vector and Founder & Chief Investment Officer of Vector Capital, Alex Slusky's remark: "Rocket Lab is ideally positioned to continue to capture market share in the rapidly expanding space launch, systems and applications markets." The company has been valued at an implied pro forma enterprise value of $4.1 billion with a pro forma cash balance of the combined company of approximately $750 million at close. Moreover, the company itself projects to exceed $1 billion in revenue in 2026. Slusky also commented,"Vector is thrilled to partner with Rocket Lab as it seeks to capitalize on unprecedented commercial and government spending in the bourgeoning space economy."
Indeed, the company's in-house launch and space system capabilities endow it with substantial competitive advantage in the high-growth space applications market which currently makes up around $320 billion of the $350+ billion space industry TAM. Beck concluded, "This milestone accelerates Rocket Lab's ability to unlock the full potential of space through our launch and spacecraft platforms and catalyzes our ambition to create a new multi-billion-dollar business vertical in space applications."
Rocket Lab has also just unveiled its advanced, next generation Neutron rocket. Neutron is an advanced reusable launch vehicle possessing an 8-ton payload lift capacity catered to mega constellations deep space missions and human space flight. The rocket is set to launch through 2029 and disrupt the high-growth constellation market with lower costs.You can find out more information on Rocket Lab's website HERE.
If you are interested in the role of AM in the aerospace sector, don't miss out on our next virtual event, ADDITIV Aerospace! You can register for free HERE. What do you think about Rocket Lab? Let us know in a comment below or on our Facebook, Twitter and LinkedIn pages! Sign up for our free weekly Newsletter here, the latest 3D printing news straight to your inbox!