The First Industrial Automation System for Customized 3D Printing, Roboze Automate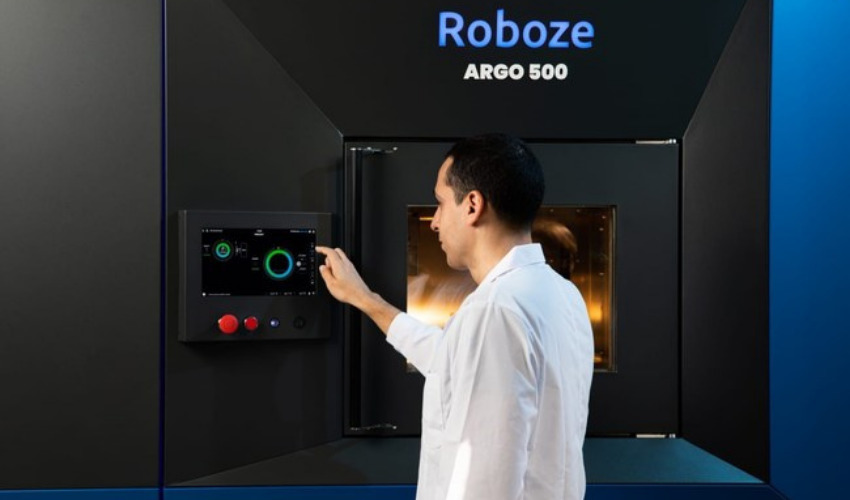 Roboze, an Italian-American manufacturer of industrial 3D printing technology, announced the launch of Roboze Automate earlier this week. Claimed to be the first industrial automation system bring customized 3D printing with super polymers and composites into the production workflow, Roboze hopes that this system will help push industrial-scale 3D printing especially in the United States. Additionally, the system can be seen as a way address the current metals shortage in a number of industries by creating consistent parts made out of polymers and composites that can rival parts made from other manufacturing processes such as CNC machining and injection molding.
Over the past few years, we seen the increasing importance of 3D printing as a valid industrial manufacturing tool. Investment has grown in the sector, even during the COVID-19 pandemic which heavily impacted many industries. This growth has been especially notable in the United States, which boasts the impressive dichotomy of being both the market with the largest installed base of 3D printers in the world (422,000 units according to the recent 3D Printing Sentiment Index) and also one of the markets where 3D printing is most expected to grow. Currently, only 38% of US companies that could benefit from 3D printing have actually implemented it, showing the high potential growth. This is especially notable in the industrial market, where we see more and more companies seeing the value of 3D printing as a way to cut costs while producing stronger, more efficient and optimized parts. However, adoption of 3D printing can be slow in some cases, as manufacturers fear that inconsistencies in part production due to human error, temperature fluctuations
Roboze Automate seeks to address this very issue. The Roboze Automate will work like many existing MES softwares to streamline workflow, monitor results, and report data through all phases of part production. Thanks to its advanced sensors, remote control and diagnosis capabilities, the manufacturer hopes that this system will enable customers to have more consistency in their part production. Roboze CEO Alessio Lorusso stated "As the need for strong, resilient infrastructure in the U.S. and around the world continues to climb, we are bringing 3D manufacturing to a new level of consistency, repeatability, and process control and production speed. Our components-as-a service approach is upending error-ridden manufacturing fluctuations and materials shortages to support true industrial-scale 3D manufacturing." Roboze Automate will be available in all new ARGO 500 Additive Production Systems to allow customers to produce and certify each printed component with batches of up to 3000 parts in one machine.
Additionally, with this new system, Roboze also hopes to show the importance of polymers, including PEEK, in industrial 3D printing. Just as a metals shortage is hitting industries, Roboze Automate will allow for the creation of parts that rival metals thanks to a combination of its novel polymer platform technology, PEEK, with the PLC industrial automation system, which they created in partnership with B&R an Austrian automation and process control technology company. Overall, this unique system shows how Roboze seeks to advance industrial 3D printing in the American market, helping to provide a viable solution for the current infrastructure push in the United States. You can find out more about Roboze Automate at Roboze's website HERE.
What do you think of Roboze Automate? Let us know in a comment below or on our Facebook, Twitter and LinkedIn pages! Sign up for our free weekly Newsletter here, the latest 3D printing news straight to your inbox!