RMIT Find New Method of Strengthening 3D Printed Concrete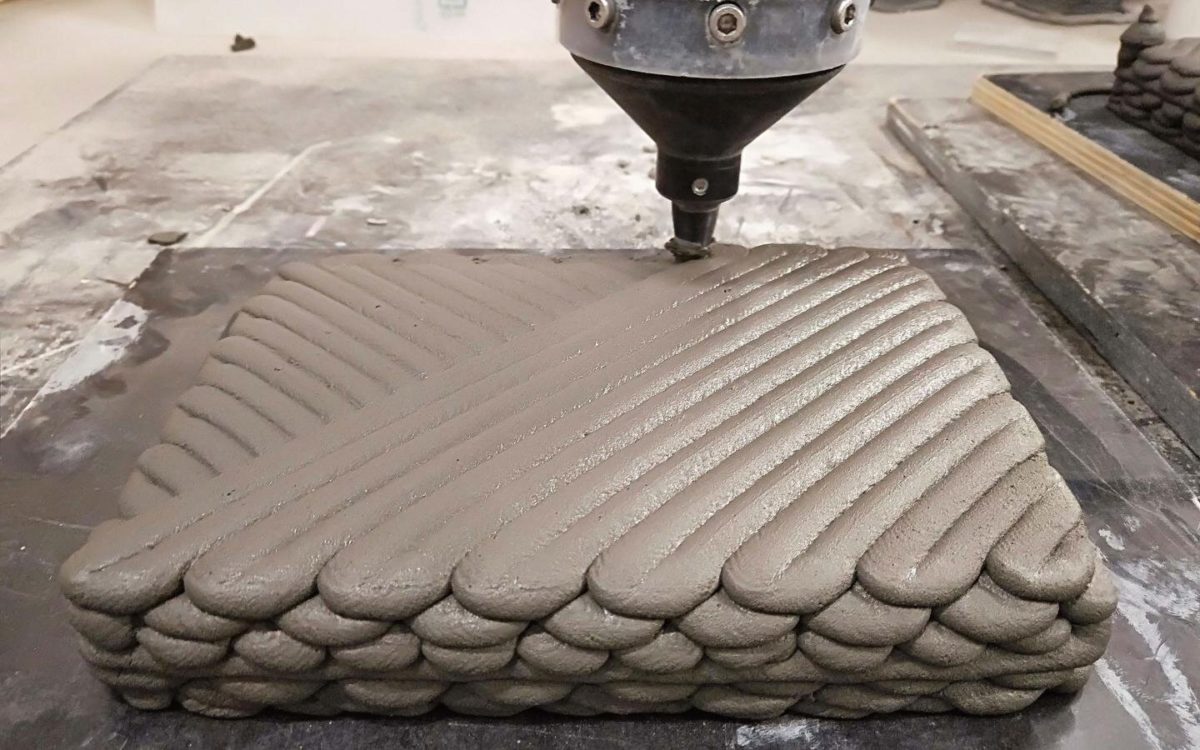 Scientists at Australia's RMIT University found that 3D printing concrete in helicoidal, or spiral, patterns rather than standard parallel lines, resulted in increased structural integrity of the final piece. This, in turn facilitates the production of taller, more complex and creative architectural structures. The research was inspired by the internal structure of lobster shells. This feature is common in crustaceans, that have developed curved shells evolving from a need for harder protective shielding. While traditional methods of manufacturing with concrete typically require molds, this need is eliminated in additive manufacturing. 3D printing concrete enables design flexibility and geometrically complex construction, which in turn opens up a wider array of options when it comes to the development of solutions targeting increased material strength.
Lead researcher Dr Jonathan Tran, commented "our study explores how different printing patterns affect the structural integrity of 3D-printed concrete, and for the first time reveals the benefits of a bio-inspired approach in 3DCP. We know that natural materials like lobster exoskeletons have evolved into high-performance structures over millions of years, so by mimicking their key advantages we can follow where nature has already innovated." 
RMIT scientists developed this method while researching a range of experimental approaches to additive manufacturing with concrete in an endeavor to expand its potential applications in architectural fields. The research was conducted using a 16 x 16 foot, mobile robotic printer. They also looked into the effects of parallel, cross-ply and quasi-isotropic patterns, as well as the possibility of strengthening 3D printed concrete by incorporating recycled waste materials. The research paper published by RMIT scientist concluded that "there are definite enhancements on the mechanical properties of printed concrete resulting from the unconventional printing patterns, which have a promising potential for being applied in highly complex or self-supporting concrete architectures."
There have been several projects that have successfully used 3D printing to enhance the integrity of concrete structures. Notably, an innovation discovered by researchers at UC Berkeley who found that it was possible to reinforce concrete structures using 3D printed polymer lattices. RMIT researchers have also investigated the potential benefits of including other materials, finding that by incorporating 1-2% steel fibers within a concrete mix, its porosity and defects were reduced, increasing the material's overall strength. Tran further commented on potential repercussions of RMIT's research: "3D concrete printing technology has real potential to revolutionize the construction industry, and our aim is to bring that transformation closer". The development is in line  with a wider movement forming part of revolution predicated on automation and the Internet of Things (IoT) towards industry 4.0. You can watch a summary of RMIT University's research project below:
You can read the full research paper HERE. What do you think about RMIT University's latest research on 3D printed concrete? Let us know in a comment below or on our Facebook and Twitter pages! Sign up for our free weekly Newsletter here, the latest 3D printing news straight to your inbox!