Riven Launches New Re-Scaling Tool to Prevent Shrinkage and Warping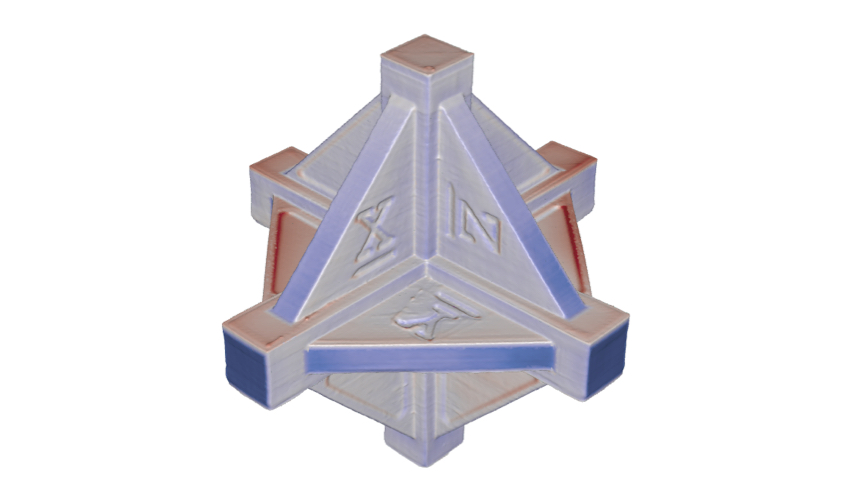 Berkeley-based American company, Riven is launching a brand new re-scaling tool in order to reduce the effects of shrinking or warping incurred during the printing process on all 3D printed parts and allow users to print parts more accurately. The software does this by automatically computing re-scaling factors in comparison with the original CAD. This action of quickly re-scaling can make all 3D printing processes more accurate, from FDM all the way through to metal 3D printing technologies. While there are some solutions with the same function available these are based on checking limited dimensions with calipers or a CMM. Riven's software, however, uses a full part capture in order to compute an optimal solution which is based on the whole part shape, meaning that it produces a more accurate result. 
With Riven's re-scaling tool, users are able to create results boasting clear indications of the location and degree of variance from the desired finished design, in just minutes. The tool functions as follows: first, as seen in the image below (left), the model undergoes a quick re-scaling, and the problem areas are highlighted; then, Riven's re-scaling factors are applied and the program creates a more accurate model for which, as shown in the picture below (right), the CAD-compare result possesses a higher level of accuracy. After a test part has been checked by Riven's software, it is possible to quickly adjust new parts according to the established re-scaling factors.
The American company's tool can be used for FDM, resin-based printing processes, powder bed fusion, and most metal 3D printing techniques. The tool can even be used for the calibration of an entire build volume for binder-jet and other professional machines. By automatically computing re-scaling factors in comparison with the original CAD, with this re-scaling software, users can expect their parts, both first iteration and overall, to be significantly more accurate. 
Moreover, Riven's re-scaling tool has the potential to save users hours, as well as significantly reduce iterations and costs. It only takes a few minutes to make a quick scan and automatic CAD-compare. Users can therefore keep their project running smoothly even if they decide to change materials, setting or print in a different location in the print volume. For more information about Riven's re-scaling tool you can go to the company's website HERE. 
What do you think about Riven's new re-scaling tool? Let us know in a comment below or on our Facebook, Twitter and LinkedIn pages! Sign up for our free weekly Newsletter here, the latest 3D printing news straight to your inbox!