Reverse Engineering Helps Ford to Revive Michigan Central Station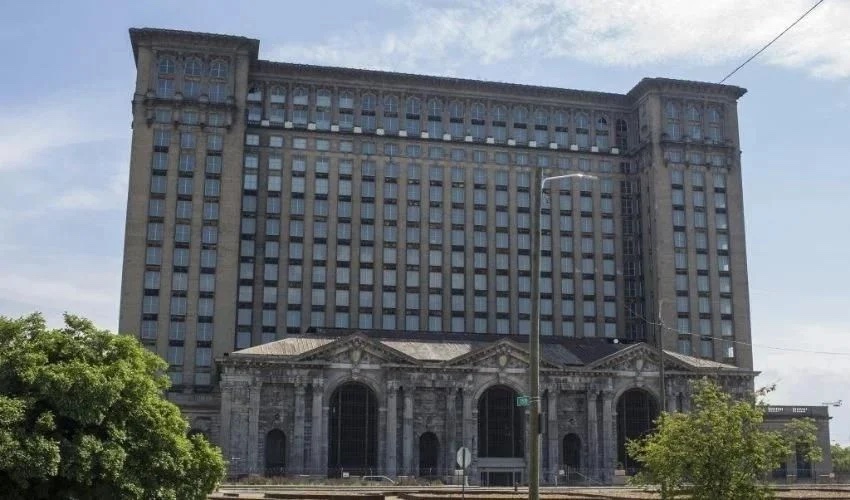 Already a veteran in the technology, Ford has been using additive manufacturing for many years. While the automaker usually applies 3D printing to design parts for cars, this time the American company used 3D technologies to renovate the Michigan Central Station. Located in southwest Detroit, the station stopped receiving passengers and trains in 1988. The colossal building remained empty until in 2018 when Ford decided to renovate the place to make it a campus. Dedicated to innovation, the building will be capable of hosting 5,000 employees. With the help of 3D printing technologies, the car manufacturer wants to reproduce the damaged architectural elements, as well as adorn the windows and ceilings of the decaying station.
By applying 3D technologies, Ford has maximized its chances of reproducing the elements of the Michigan Central Station as close to the original state as possible. Harold Sears, technical manager for additive manufacturing technologies at Ford, says, "Ford could have decided to just modernize Michigan Central Station, but they're taking great efforts to make sure this thing really reflects the way this building looked and felt inside and outside." In order to do this, the U.S. company decided to use reverse engineering. This is a technique that is regularly used in the automotive industry, particularly to design parts for old cars whose original plans aren't available. For example, this method was used to restore an old Harley Davidson from 1919.
Reverse engineering at the core of the project
By combining both, scanning and 3D printing, the teams in charge of the project managed to design nearly 550 replicas of the initial rosettes and filigrees. Furthermore, thanks to the possibilities offered by the detailed modeling, the professionals were able to make slight modifications as well as attach new features to the pieces. They added, for example, suspensions to the decorations so they could be hung in certain places. In addition, thanks to the benefits of 3D printing, Ford says the 3D printed replicas are much lighter than the originals. Finally, the company says it used thermoplastics, without specifying which ones, to make them.
If work remains on schedule, Michigan Central Station should be ready to house Ford's teams in early 2023. Bob Bedard, supervisor of additive manufacturing plastics at Ford, concludes, "Part of our drive as a company is to bring new technologies into production applications when they're ready, and to always be innovating to find a better, more sustainable, safer way to bring things to fruition." To find out more regarding the restoration of the Michigan Central Station, click HERE.
What do you think of Ford's restoration of Michigan Central Station? Let us know in a comment below or on our Linkedin, Facebook, and Twitter pages! Don't forget to sign up for our free weekly Newsletter here, the latest 3D printing news straight to your inbox! You can also find all our videos on our YouTube channel.
*Cover Photo Credits : Ford