Rethinking Mobility Thanks to 3D Printing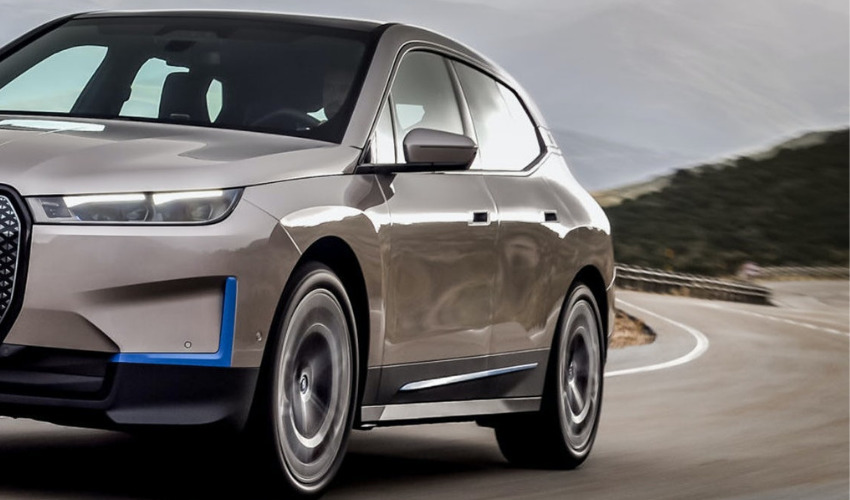 Sooner or later, self-driving vehicles will become part of our everyday lives, and it's not just the carmakers themselves who have realized this. Well-known automotive giants like Volkswagen, Audi and Daimler are increasingly facing competition from tech giants like Google or Apple and other manufacturers who know how to rethink mobility. Experts agree that this dynamic competition will help the automotive industry to blossom again. 3D printing, artificial intelligence and electric mobility are among the driving forces that will make the production and use of vehicles not only more efficient but also more ecological. From the existing multitude of innovations in the automotive industry, we want to bring your attention a few examples of 3D printing in the automotive industry that we think deserve our attention in 2021.
BMW plans to start series production of the iX this year
As a wide variety of technologies are being used together for this third revolution of the automobile, some companies are increasingly specializing in the development of parts. For example, BMW is cooperating with both Intel and Mobileye to bring the BMW iX to market. For this, in addition to an all-electric powertrain, the automotive giant is relying on 5G data transmission, ushering in a new era for car-to-x communication. BMW is also known for taking advantage of additive manufacturing for its prototypes, parts and vehicle components. For this purpose, the company's own Additive Manufacturing Center in Munich produces more than 100,000 parts made of metal or plastic using 3D printing every year. For the presentation of the iX model, a 3D-printed radiator grille was processed, which skilfully embodies the intelligent platform underneath. However, it is still unclear whether and to what extent this will be used for the production launch of the BMW iX. The market launch is planned for the end of this year.
Hyundai's TIGER-X1 to enable unmanned lunar expeditions
But other companies are also coming up with new vehicle models this year and integrating additive manufacturing into their production processes. Among them, for example, is the South Korean car manufacturer Hyundai, which, in collaboration with Autodesk, is presenting a four-legged robot car construct. The Tiger (Transforming Intelligent Ground Excursion Robot), developed by New Horizon Studio in California for a transportation study, could become a possible future model for unmanned lunar and moorland expeditions.
The New Horizon Studio, which is part of the Hyundai Motor Group, wants to enable mobility beyond the streets with the Tiger-X1. To ensure travel on otherwise unusual terrain, such as the surface of the moon, 360-degree sensors and flexible robot legs are used. The chassis as well as the tires are manufactured using a 3D printing process. For the filament, Hyundai is relying on carbon fiber as a composite material. This material offers the great advantage of being extremely resistant while staying impressively light. Just like BMW, Hyundai Mobis, the automotive supplier of the Hyundai-Kia Group, has invested $2.8 million in a workshop for 3D printing assisted prototyping of vehicle parts. In addition, the company says it has optimized its additive manufacturing processes thanks to Materialise's Streamics software. According to Hyundai, 77% of the labor hours once required in the prototyping process have become obsolete.
PIX Moving uses WAAM to manufacture autonomous chassis
As already mentioned, the new age of mobility offers young companies in particular the opportunity to think out-of-the-box and to outshine traditional car manufacturers with sophisticated business models. This can also be seen in the example of the startup PIX Moving, founded in 2014, which combines robotics, digital manufacturing processes and metal 3D printing to revolutionize the automotive industry in several areas at once. Its product range includes vehicle chassis such as the PIXBOT or the PIXLOOP, which are produced using wire-arc additive manufacturing (WAAM). This technology, also known as additive welding, is particularly suitable for the production of larger, high-quality components or end products.
Pix relies on generative design in the production of its autonomous chassis, which is supported in the workflow by an algorithm designed by the company itself called the "Slime Mold Algorithm". This evaluates the designs using static finite element analysis (FEA) and optimizes them using stress and deformation simulations. Afterwards, the created model is reviewed by a collaborator and, if necessary, rework is performed. PIX's goal is to use WAAM to advance the mass production of chassis structures for autonomous vehicles, ensuring significant weight savings and minimal lead times. According to the company, 3D printing is expected to cut manufacturing costs by 60% and reduce lead times by about 75%.
What do you think about the 3D printing is playing in revolutionizing mobility? Let us know in a comment below or on our Linkedin, Facebook and Twitter pages! Sign up for our free weekly Newsletter here, the latest 3D printing news straight to your inbox! You can also find all our videos on our YouTube channel.
*Thumbnail Photo Credits: BMW