Restoring Historic Aircraft with 3D Printing Technologies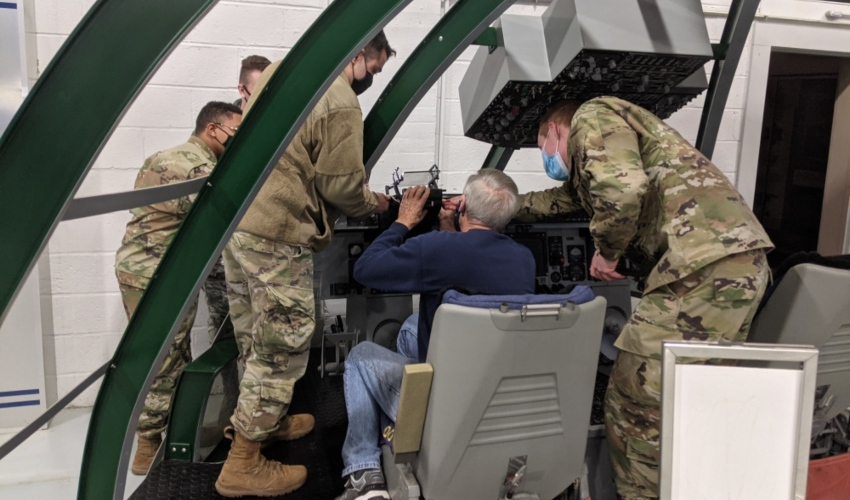 Maintaining a 70 year old aircraft is difficult, especially when parts are no longer manufactured and you can't find original spares. The Air Mobility Command Museum at Dover Air Force Base, Delaware, houses many aircraft, some dating all the way back to the First World War. A hundred years on time has taken a toll on some of these historical relics. Worn and broken parts need to be replaced. According to  Eric Czerwinski, Air Mobility Command Museum deputy director, it is nearly impossible to find the parts needed to restore and maintain their aircraft. As such they decided to reach out to Bedrock, Dover AFB's innovation lab, who then used 3D printing technology to manufacture a multitude of pieces to restore the aircraft, while still maintaining the historic and accurate nature of the displays.
At present, Bedrock has fabricated parts for a head-up display belonging to a C-17 Globemaster III flight deck display and throttle handle pieces for a KB-50J Superfortress. The Air Mobility Command Museum has also encountered aesthetic problems related to the throttle handles on the KB-50J. As time passed their handles fell apart due to the heat over the course of the summer months.  Czerwinski explains, "Several of the aircraft we house here are many decades old and need to be consistently maintained to preserve them for future generations. We can't always protect the aircraft from aging. There's just too many things to consider like the natural elements, light sensitivity and time. […] When the C-17 first came out, this was one of the demonstrators they would bring around to different air shows to show off its capabilities. Over the years, the head-up display on these things, people would reach in, grab [the instruments], and would easily break [them]."
Bedrock was designed to use technology and intuitive solutions to fix the military's problems and bridge the gap between Dover AFB's Airmen and Guardians as well as industry experts. "I think that's the great thing about a program like Bedrock," said Czerwinski. "It gives us a better avenue to reproduce replica parts quickly so we can restore these aircraft as close as possible to their original state." According to him, this work with Bedrock has provided a faster and more cost effective option for maintaining the integrity of aircraft and preserving them for future generations visiting the museum.
Preserving these aircraft is important, Czerwinski explains, "Because it gives people the context in which history is given. It wasn't [only] written in books, it was actually fought in the skies of Germany or flown over France. It's one thing to look at something in an old black and white photo, but it's another thing to actually stand in front of it and see it in person. It gives you a real appreciation, not only for the technology, but also for the men and women who actually flew this aircraft."
If you want to find out more information you can read the full press release HERE. What do you think about using 3D technologies for the preservation of historical aircraft? Let us know in a comment below or on our Facebook, Twitter and LinkedIn pages! Sign up for our free weekly Newsletter here, the latest 3D printing news straight to your inbox!
*Cover photo by U.S. Air Force Senior Airman Marco A. Gomez