Researchers at MIT 3D Print Glass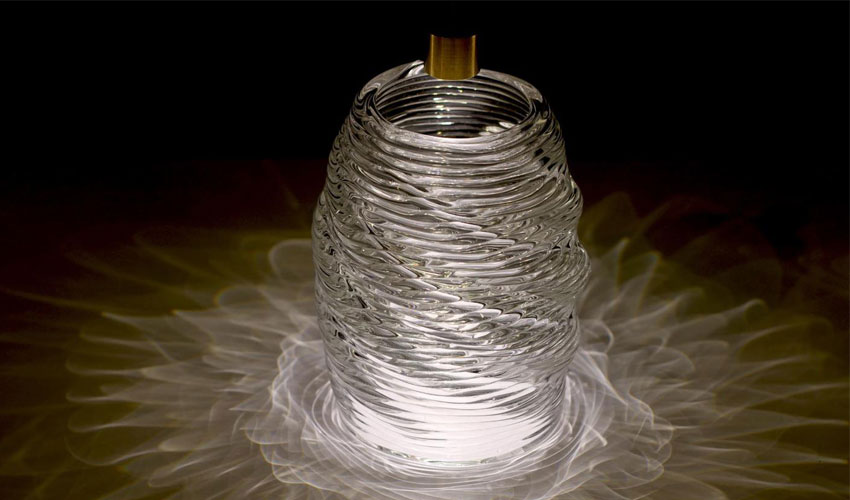 The process of 3D printing glass can seem beyond possible, however this is what researchers at MIT have been working towards. In a paper published in 3D Printing and Additive Manufacturing in December 2018, researchers Chikara Inamura, Micheal Stern, Daniel Lizardo, Peter Houk and Neri Oxman describe a system for 3D printing glass that offers far more control over the hot material and the final product.
Their system is called G3DP2 and it should allow to 3D print complex geometrical shapes and personalised glass objects. The MIT researchers had revealed in 2015 results during the first stages of their 3D printing optically clear glass project, the G3DP project. It was a significant challenge due to the inherent layers in extrusion-based 3D printing. During this project they had produced a collection of artful lamps capable of refracting light.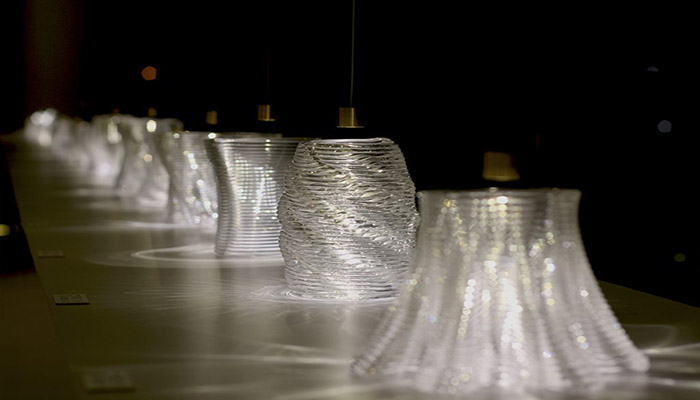 The G3DP2 platform now enables them to 3D print glass on an architectural scale. The upgrades made to the G3DP to turn it into the G3DP2 allowed the printer to increase its scale, reliability and repeatability. They used the technology to print three-meter tall glass columns for an exhibition at the Milan Design Week 2017. These columns consisted of 15 unique 3D printed glass components that were assembled vertically with silicone film joinery and steel post-tensioning systems to ensure vertical stability.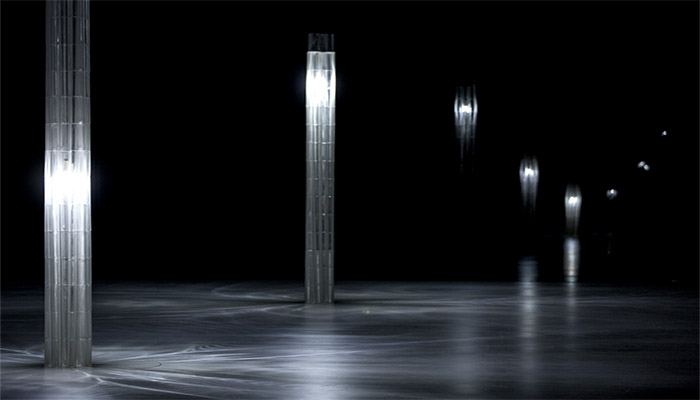 "In the future, combining the advantages of this AM technology with the multitude of unique material properties of glass such as transparency, strength, and chemical stability, we may start to see new archetypes of multifunctional building blocks," said the researchers.
The G3DP2 printer should contain a system which controls the temperature, numerically integrated during the various stages of glass formation. It is composed of three chambers that have thermic control. One of the chamber keeps the glass in fusion at a temperature of 1090°C to keep it fluid, the second chamber functions at a temperature of 800°C and the printing chamber is maintained at 480°C. The researchers are paying particular attention to the cooling of the glass and its crystallisation. Finally, the G3DP2 could print up to 5 kg of glass an hour. Very good news for industry professionals.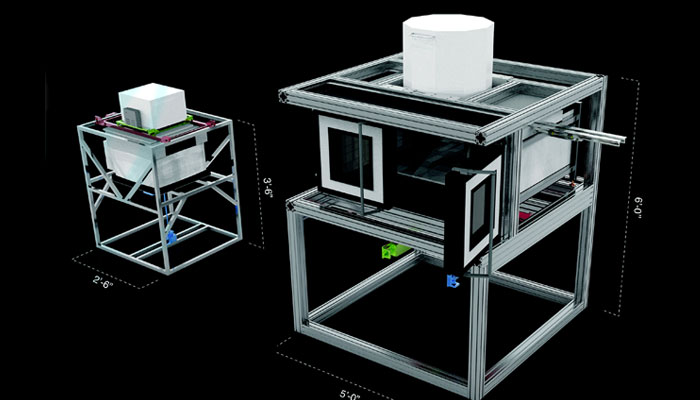 Let us know in a comment below or on our Facebook and Twitter pages what you think of our articles! Don't forget to sign up for our free weekly Newsletter, with all the latest news in 3D printing delivered straight to your inbox!