Researchers develop 3D printing with sound waves
Posted On November 29, 2018
---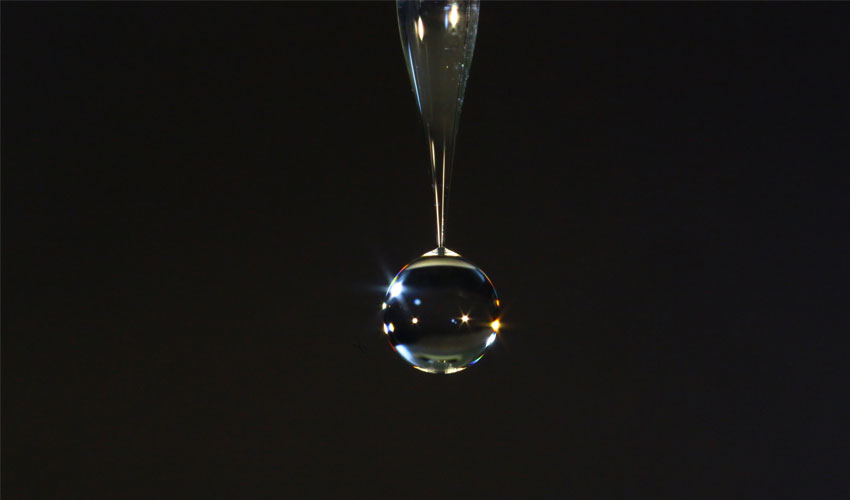 3D printing has evolved in recent years. We know of examples such as the 3D printing liquid and 4D printing etc. Now Harvard researchers present us with their newest progress; 3D printing with sound waves. Based on acoustic or acoustic levitation they have been able to create drops of different liquids of a composition and viscosity. According to them, their new technique will allow 3D printing with different materials on demand. It will be a great evolution for sectors such as biopharmaceutical or optical fields.
Currently 3D printing of liquid materials is used for the manufacture of medicines. But it is something that very few 3D printers can work with. The problem in working with these materials is often related to their viscosity. Some biopolymers based on sugar can be as viscous as honey, 25,000 times more viscous than water. This viscosity also changes with temperature, which makes it more difficult to optimise the printing parameters and, therefore, the size of the droplets.
Development of 3D printing with sound waves
Due to these drawbacks the researchers wanted to develop a manufacturing method that was independent of the physical properties of the liquid. Thus, 3D printing with sound waves emerged. Its development means that, thanks to the manipulation of the waves, it forms drops of controlled size from viscous fluids. The acoustic resonator created is capable of amplifying an ultrasound in a printing nozzle. So you have a force strength a 100 times stronger.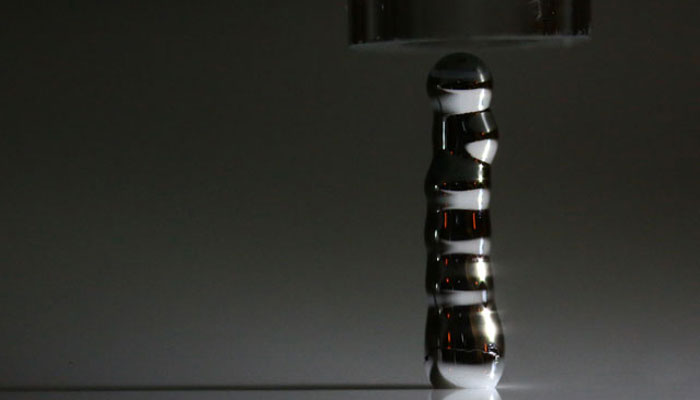 "The idea is to generate an acoustic field that literally detaches tiny droplets from the nozzle, much like picking apples from a tree," Daniele Foresti, head of the research, explains.
The researchers say they have tested the process on a wide range of materials, including honey, inks based on stem cells, biopolymers, optical resins and liquid metals. The force exerted drops each drop from the nozzle when it reaches a specific size. It varies from 800 μm to 65 μm, on a glass plate. The researchers found that the greater the amplitude of the sound waves, the smaller the size of the drops. This regardless of the viscosity of the fluid. Your trajectory can also be modified by playing on the frequency.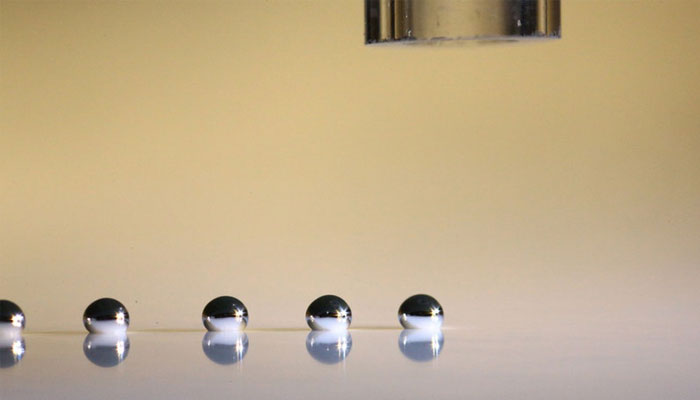 The researchers point out that the waves do not cross the drops, which ensures the method. Even with sensitive biological materials such as cells and proteins. "Our technology should have immediate impact on the pharmaceutical industry," concludessaid Jennifer Lewis, the Hansjorg Wyss Professor of Biologically Inspired Engineering. She continues, "However, we believe that this will become an important platform for multiple industries." Find the entire study on the university's website or learn more in the video below:
What do you think of the new 3D printing technology with sound waves? Let us know what you think in a comment below or on our Facebook and Twitter pages! Don't forget to sign up for our free weekly Newsletter, with all the latest news in 3D printing delivered straight to your inbox!

---
You may also like