Researchers Successfully 3D Print Male Reproductive Cells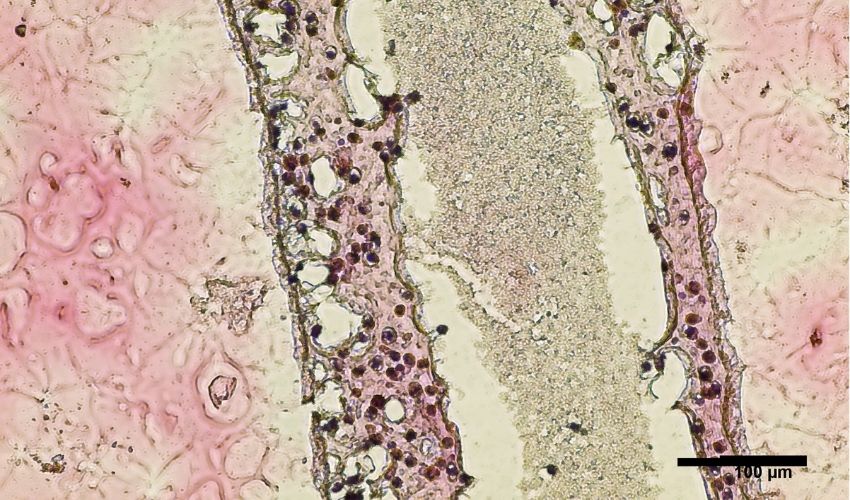 The University of British Columbia recently accomplished a new world first. A team of researchers led by Dr. Ryan Flannigan have succeeded in 3D printing human testicular cells. After a few days of maturation, these cells would have been able to evolve into cells capable of producing sperm. Of course, we are still far from bioprinting functional and viable male reproductive cells, but this is a key step for the medical sector that could offer a solution to men suffering from infertility.
Advances in medical additive manufacturing will never cease to amaze us, including in fertility studies. One of the first projects was in 2017 wherein Northwestern University and the McCormick School of Engineering were able to successfully bioprint ovaries, implanting them into sterile mice that were able to give life to a very healthy litter. This time, bioprinting has turned its attention to men, allowing doctors to address fertility on both sides.
Bioprinting and Reproductive Cells: Dream or Reality?
Dr. Flannigan hopes that this research project will address forms of male infertility that are currently untreatable. As he explains, "Infertility affects 15 per cent of couples and male factors are a contributing cause in at least half those cases." The first step of the project was to harvest stem cells from a patient with non-obstructive azoospermia (NOA). This corresponds to a total absence of viable sperm during ejaculation, as the seminiferous tubules have diminished sperm production. In some rare cases, it is possible to intervene surgically to find reproductive cells, but this operation is only successful in half the cases.
Once the stem cells were harvested from this patient's testicles, the UBC researchers 3D printed them into a hollow tubular structure that resembles the seminiferous tubules that produce sperm. Dr. Flanningan says, "We're 3D printing these cells into a very specific structure that mimics human anatomy, which we think is our best shot at stimulating sperm production. If successful, this could open the door to new fertility treatments for couples who currently have no other options."
Twelve days after this bioprinting phase, the researchers found that the cells had survived and some had evolved into specialized cells, showing encouraging signs in the ability to produce sperm. The next step is to train these imprinted cells by exposing them to different growth factors and nutrients, refining their structural arrangement to improve cell-to-cell interactions and thus hope for better sperm production. While the 3D printed cells are beginning to differentiate, the road ahead is still long but the initial results are encouraging.
In addition, through this research project, the team is able to better understand that factors that contribute to NOA. By harvesting stem cells, they seek to understand the gene expression and characteristics of each cell and thus provide a tailored treatment. Dr. Flanningan concludes, "Increasingly, we're learning that there are likely many different causes of infertility and that each case is very patient specific. With that in mind, we're taking a personalized, precision medicine approach – we take cells from a patient, try to understand what abnormalities are unique to them, and then 3D print and support the cells in ways that overcome those original deficiencies." You can find more information HERE.
What do you think about using bioprinting to design reproductive cells? Let us know in a comment below or on our Linkedin, Facebook, and Twitter pages! Don't forget to sign up for our free weekly Newsletter here, the latest 3D printing news straight to your inbox! You can also find all our videos on our YouTube channel.