The Renault RS 2027 and 3D printing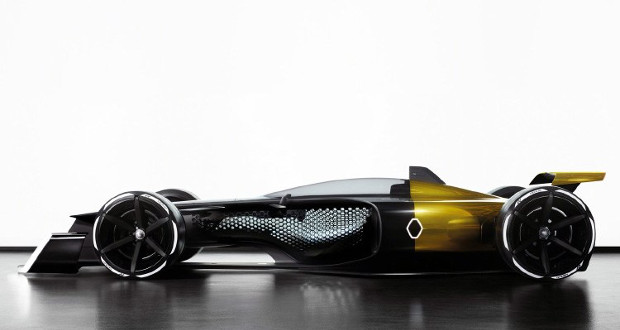 French carmaker Renault has just unveiled their vision for what the future of F1 motorsports looks like at the Shanghai Motor Show in China, with their Renault RS 2027. Giving us a glimpse into the future of racing, sustainability and 3D printing.
The RS2027, while purely a concept, incorporates a turbocharged V6 engine and a two-part kinetic energy recovery system that alone can deliver 500kW of power. The car also has the advantage of driving in an all-electric mode in the pits or during safety car periods. But, with all these new technological advancements, the real show stopper is the cockpit structure, which is made entirely from 3D printing technology.
Using 3D printing to create the body of the Renault RS 2027, they were able to produce featherweight composite parts that make it both lightweight (coming in at only 600kg) and ecologically responsible, thanks to their incorporation of recycled materials into the 3D printing process. This allowing them to match their brands' goal of incorporating sustainability and imagination into their vehicles.
"One role of Renault Sport Racing is to anticipate the future of formula 1 so that it draws a maximum number of fans in an environment consistent with Groupe Renault's objectives." Explains Cyril Abiteboul, the Managing Director of Renault Sport Racing; "We look forward to generating inspired conversations with the racing community, fans and enthusiasts through this concept that highlights our ideas and desires."
To find out more about this innovative F1 racecar, check out their website here.
Do you think that Renault's RS 2027 is the future of racing? Do you think we could see even more 3D printing incorporated into the racecars of the future? Let us know in a comment below or on our Facebook and Twitter pages!